Oil Prices Fall on Increase in U.S. Crude Stockpile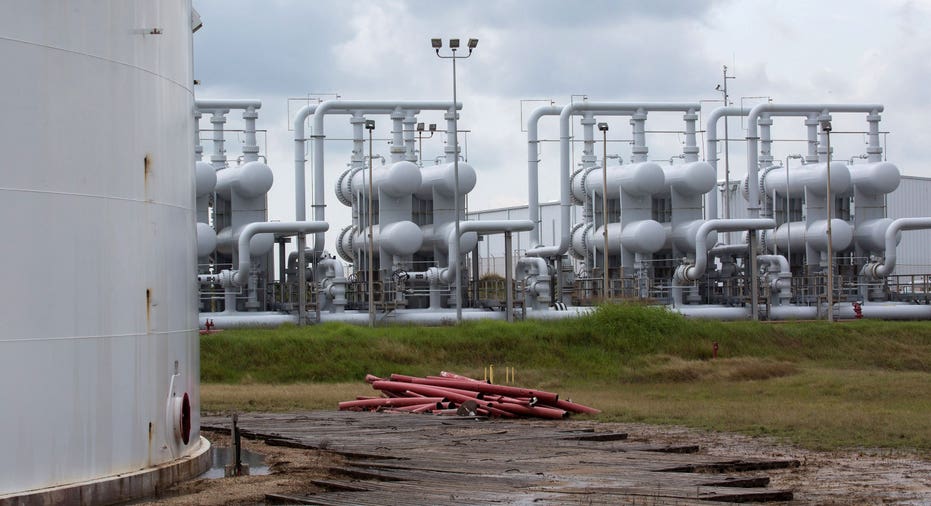 Oil prices continued to fall Wednesday after weekly inventory data showed that U.S. stockpiles of crude oil increased more than anticipated to a record high.
U.S. stockpiles of crude oil and refined products rose 4.5 million barrels in the week ended August 26 to more than 1.4 billion barrels, the U.S. Energy Information Administration said.
U.S. crude for October delivery recently fell by $1.40, or 3.02% to $44.94 a barrel on the New York Mercantile Exchange. Brent, the global benchmark, fell $1.21, or 2.5%, to $47.17 a barrel on ICE Futures Europe.
Crude oil stockpiles rose by 2.3 million barrels in the latest week. Analysts surveyed by The Wall Street Journal had expected that crude supplies rose by 1.2 million barrels.
Gasoline inventories fell by 700,000 barrels -- a smaller drop than what analysts had predicted. Stockpiles of distillate fuels, including diesel, propane and ethanol, rose.
"All in all, I would say it's not going to turn the market around, when the market is already defensive because of the dollar," said John Saucer, vice president of research and analysis at Mobius Risk Group in Houston. Mr. Saucer attributed the increase to more imported crude flowing to the Gulf Coast, even as refining activity has begun to taper off.
U.S. crude production fell by 60,000 barrels in the week to 8.48 million barrels a day, the EIA said.
But recent additions to stockpiles have stoked worries that the global glut of crude could persist without an agreement by major oil producing countries to cut production.
The Organization of the Petroleum Exporting Countries has announced plans to meet in late September to discuss taking action to raise oil prices. The group met in April to discuss a production freeze but the talks fell apart.
Traders and analysts are becoming more skeptical that this round of talks will result in an agreement.
"It increasingly looks like the September meeting could end up being a dud, much like the April meeting was a dud," said Bob Yawger, director of the futures division at Mizuho Securities USA Inc. "That's really the big reason why we're pulling back."
A strong dollar has also weighed on prices in recent sessions. The WSJ Dollar Index, which measures the dollar against other currencies, rose to a one month high Tuesday as investors continued to assess the outlook for U.S. interest-rate increases this year.
Gasoline futures fell 2.34 cents, or 1.62%, to $1.4249 a gallon. Diesel futures fell 5.37 cents, or 3.65%, to $1.4174 a gallon.
--Jenny Hsu contributed to this article.
By Alison Sider and Neanda Salvaterra