Oil prices fall from 26-month high on profit-taking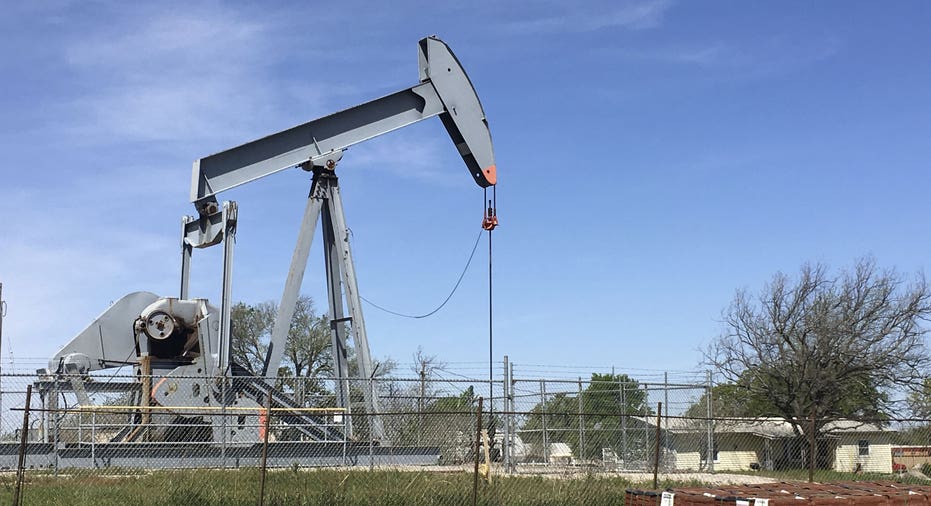 Brent oil prices fell 1 percent on Tuesday after investors took profit following a rally to 26-month highs spurred largely by threats from Turkey to cut crude exports from Iraq's Kurdistan region.
Brent fell 61 cents to $58.35 a barrel by 12:05 p.m. (1405 GMT), after hitting $59.49, the highest since July 2015 and more than 34 percent above their 2017 low.
U.S. crude futures slid 26 cents, or 0.5 percent, to $51.96 a barrel, after hitting a five-month high of $52.43.
Turkish President Tayyip Erdogan repeated a threat to cut off the pipeline that carries 500,000-600,000 barrels per day (bpd) of crude from northern Iraq to the Turkish port of Ceyhan, intensifying pressure on the Kurdish autonomous region over its independence referendum.
This potential loss, combined with 1.8 million bpd of output reductions by the Organization of the Petroleum Exporting Countries and non-OPEC producers, raised concerns of tighter supply.
The Iraqi government said it will not hold talks with the Kurdistan Regional Government about the results of the referendum, which is expected to show a comfortable majority in favor of independence after the results are announced later this week.
"Although there was plenty of price-bullish news making headlines yesterday, undoubtedly the biggest factor was the referendum in the Kurdistan region of Iraq," analysts at Vienna-based JBC Energy said in a note.
The rally over the past two days led to profit-taking.
"The market was approaching if not in overbought territory," Robert Yawger, director of energy futures at Mizuho Americas.
"We prefer to take a pause at $60.00 a barrel (for) Brent," Petromatrix strategist Olivier Jakob wrote in a note.
Top oil executives gathered at the S&P Global Platts APPEC conference in Singapore said strong oil demand this year was accelerating market rebalancing and helping inventory drawdowns.
However, other analysts were skeptical about further price gains due to higher oil output from the United States.
U.S. crude stocks likely rose 2.3 million barrels last week, analysts polled estimated ahead of weekly inventory reports from the industry group American Petroleum Institute (API) and the U.S. Department of Energy's Energy Information Administration (EIA), respectively released on Tuesday and Wednesday.
U.S. crude supplies have been rising as imports and production recover in the aftermath of Hurricane Harvey, while refineries have been slower to restart.
The EIA said last week that U.S. crude stocks jumped 4.6 million barrels as imports increased by 734,000 bpd and production rose 157,000 bpd to 9.51 million bpd, close to levels before Harvey hit Texas on Aug. 25.
"The all-time record [for domestic production] is 9.61 million June 2015, last week's report was 100,000 barrels off of that," said Yawger, "With that in mind no one wants to ride that long position into the EIA report."
(By Julia Simon; Additional reporting by Ahmad Ghaddar in London, Osamu Tsukimori in Tokyo; Editing by Marguerita Choy and Louise Heavens)