Oil prices fall, but stocks keep rolling in wake of US jobs data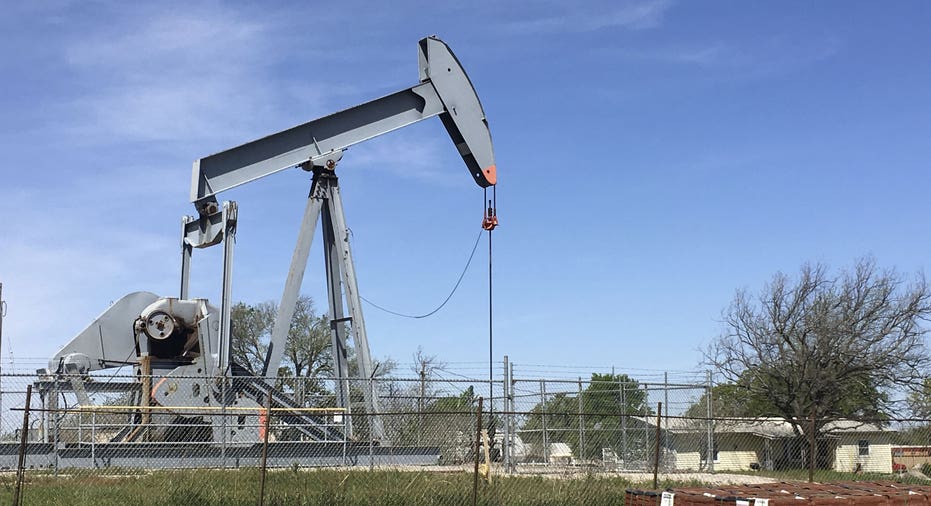 NEW YORK (Reuters) - Oil prices were down on Monday as investors grappled with ongoing concerns over rising U.S. output and tight OPEC supply, while the benchmark U.S. yield hovered near multi-year highs ahead of an auction later in the day.
Crude prices had risen on Friday and earlier on Monday after the U.S. economy added the biggest number of jobs in more than 1-1/2 years in February. But the trend began to reverse later in the day.
Investors are weighing increased U.S. supply against the likelihood that the Organization of the Petroleum Exporting Countries will maintain supply cuts that have been in effect more than a year.
"The market continues to flip back and forth on the idea that increased global demand and a production cut is going to support prices... but U.S. production, and North American production levels in general, is going to negate a lot of the impact of that," said Gene McGillian, director of market research at Tradition Energy.
U.S. crude fell 1.66 percent to $61.01 per barrel and Brent was last at $64.58, down 1.39 percent on the day.
Friday's strong U.S. payroll data, which showed a hefty 313,000 rise in jobs but tempered growth in hourly earnings, supported Treasuries in early trade.
Benchmark 10-year notes last rose 2/32 in price to yield 2.8865 percent, from 2.894 percent on Friday.
The Treasury Department will auction $21 billion in 10-year notes on Monday, as well as $28 billion in three-year notes. A high yield going into auction could limit demand from bidders at that level, widening the spread between the expected high yield when the auction starts, versus the actual high yield during the auction.
A wider spread is called a "tail" and indicates weaker demand from bidders.
"Auctions last month tailed," said Tom Simons, money market economist at Jefferies & Co in New York, referring to February's near-record issue of supply. "If yields get a little too rich, you'll see a repeat of that scenario."
Last week's U.S. jobs data, as well as an easing of fears over a global trade war, boosted stocks across the world.
MSCI's world equity index hit a two-week high, while Hong Kong's Hang Seng Index closed up 1.93 percent.
Emerging market stocks rose 1.21 percent.
U.S. stocks, though, were little changed on Monday, with the S&P 500 up 0.1 points, or 0.00 percent, to 2,786.67.
The Dow Jones Industrial Average fell 104.75 points, or 0.41 percent, to 25,230.99 and the Nasdaq Composite added 36.21 points, or 0.48 percent, to 7,597.02.
Wall Street's main indexes had closed up nearly 2 percent on Friday on the strength of the jobs report, and have nearly reclaimed losses sustained in recent weeks when investors feared that higher wages might lead to price pressures.
"We're seeing some positive follow-through, but it would not surprise me to see some profit-taking coming off a very powerful performance on Friday," said Andre Bakhos, managing director at New Vines Capital LLC in Bernardsville, New Jersey.
In currencies, investors' appetite for riskier bets caused the U.S. dollar to inch down. The dollar index fell 0.05 percent, with the euro up 0.06 percent to $1.2312.
The Japanese yen strengthened 0.21 percent versus the greenback at 106.56 per dollar, while Sterling was last trading at $1.3884, up 0.25 percent on the day.
(Reporting by Nick Brown; Additional reporting by Kate Duguid, Ayenat Mersie, Abhinav Ramnarayan and Sruthi Shankar; Editing by Nick Zieminski)