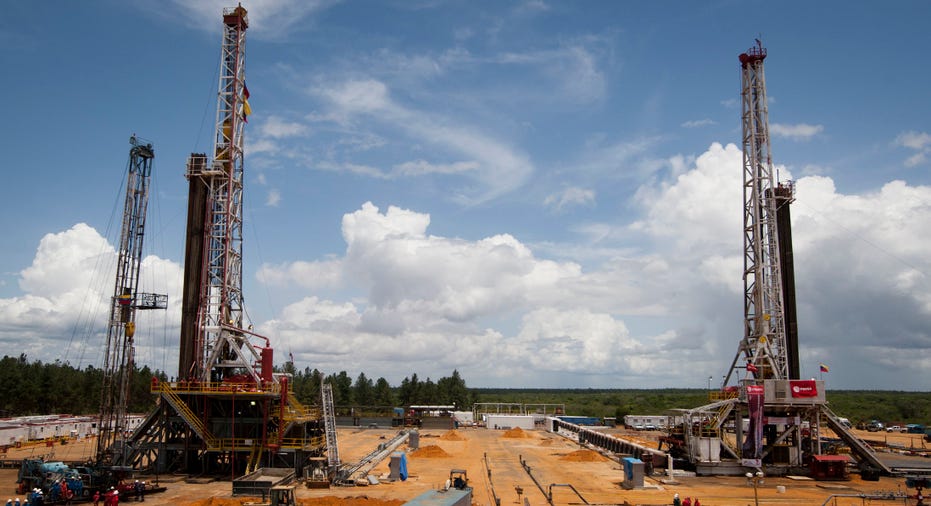 Oil slipped below $114 a barrel on Tuesday, extending the previous session's slide, as investors' focus shifted from central bank stimulus to slowing global growth and on signs that Saudi Arabia is pumping at high rates to dampen prices.
A senior Gulf source said Saudi Arabia, the top crude exporter, was pumping around 10 million barrels per day - near the highest rate in decades - and added a majority of OPEC producers wanted oil prices around $100.
"Unless there is a major supply disruption in the Middle East, there is nothing to push it higher," said analyst Andrey Kryuchenkov at VTB Capital. "Saudi will seek to drive it closer to $100 and everyone knows it."
Brent crude for November dropped 35 cents to $113.44 a barrel at 1347 GMT. On Monday, it tumbled $3.60 in the space of three minutes. U.S. crude was trading 77 cents lower at $95.85. On Monday, it slipped around $4 in the same three-minute period.
The drop in Brent on Monday followed a seven-day rally fuelled by the Federal Reserve's stimulus programme, and traders said it appeared to have stemmed from computer-based trading and rumours of a release of oil from the U.S. Strategic Petroleum Reserve.
"The dramatic sell-off does not appear to have been driven by anything fundamental in the market. It looks as though it was triggered by computer trading system-type selling," said Tony Machacek, an oil futures broker at Jefferies Bache.
"We've seen a steady increase in prices, so maybe the market was a bit overbought and susceptible to a long-liquidation move to the downside."
The U.S. Commodity Futures Trading Commission said it was looking into the drop in prices and checking with exchange operators CME Group and Intercontinental Exchange .
"There is some talk about a hedge fund liquidating positions," said a Singapore-based trader at an investment bank on Tuesday.
As well as oil, European shares, the euro and copper all slipped on Tuesday on concern about slowing global growth and doubts about Spain's desire for an international aid package.
"To a certain extent there are still a lot of questions about the economy," said Jim Ritterbusch, president of energy consultants Ritterbusch & Associates in Galena, Illinois.
"All eyes are on China now to see if the government there will increase their stimulus spending programme."
Oil remained supported by anti-U.S.protests over a film demonstrators consider blasphemous to Islam and escalating tension between the West and Iran over its nuclear work. The tensions heighten the risk of supply disruption in the region.
The White House said on Monday it was still considering a release from the SPR but declined to provide more details and made no further announcement after the big dip in crude prices.
The latest weekly reports on U.S. commercial inventories are expected to show crude stocks rose due to restart of Gulf Coast refinery activity after the passage of Hurricane Isaac.
At 4:30 p.m. EDT (2030 GMT) on Tuesday, the American Petroleum Institute will release the first of this week's inventory reports. Crude inventories were forecast to have risen by 200,000 barrels.