Oil Prices Bolstered by Weaker Dollar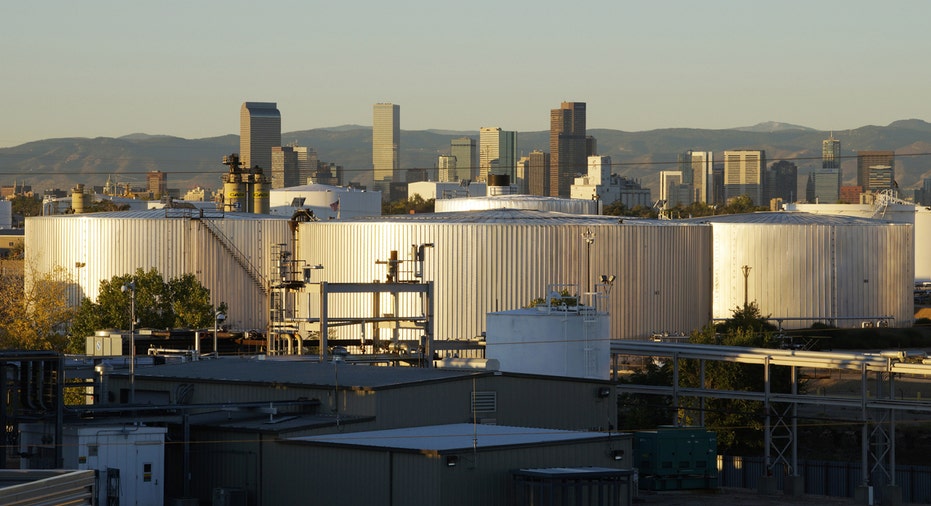 Oil prices rose in the face of a multisession losing streak Wednesday, with help from a weaker dollar and shrinking motor fuel stockpiles in the U.S.
Light, sweet crude for May delivery recently gained $1.07, or 2.8%, to $39.35 a barrel on the New York Mercantile Exchange. Brent, the global benchmark, gained $1.05, or 2.7%, to $40.19 a barrel on ICE Futures Europe.
Oil has been on a steady rise since Tuesday afternoon, when Federal Reserve Chairwoman Janet Yellen reiterated her cautious stance on the global economy and pointed to a slower path in raising interest rates. That has sent the dollar lower, a move that often pushes oil higher. Crude is priced in dollars and becomes more attractive for holders of other currencies when the U.S. unit declines.
On Wednesday, The Wall Street Journal Dollar Index, which tracks the dollar against a basket of other currencies, fell 0.5%. It pared those losses some just before 11 a.m. and crude then began to pare some of its gains.
"We're living off the Fed's words (and) the dollar," said Dean Hazelcorn, trader at the brokerage Coquest Inc. in Dallas.
Oil's monthlong rally has been losing steam in recent days after widespread warnings that stockpiles are still too high to justify a rebound in prices. U.S. crude inventories are at their highest levels in more than 80 years.
The market is getting support, however, from motor fuel stockpiles that fell further than expected and crude stockpiles that didn't grow as much as expected last week, according to newly released government data.
The U.S. Energy Information Administration said Wednesday that combined stocks of gasoline and distillate, which include heating oil and diesel, fell by 3.6 million barrels, about 600,000 more than analysts had expected. That drain was also larger than the addition to crude stockpiles, 2.3 million barrels, compared to analysts' expectations for a 3.5-million-barrel addition.
Futures initially added to gains on the news, but have since retreated. The numbers weren't far enough from expectations to get traders to reassess the country's supply and demand, so they are focusing more on technical trading and momentum, and selling off because crude is bumping up against recent highs, said Ric Navy, senior vice president for energy futures at brokerage R.J. O'Brien & Associates LLC.
"There's nothing earth-moving here right now," in the new inventory figures.
Gasoline futures recently gained 0.4% to $1.4589 a gallon. Diesel futures gained 3.1% to $1.1907 a gallon.
Georgi Kantchev contributed to this article.
By Timothy Puko