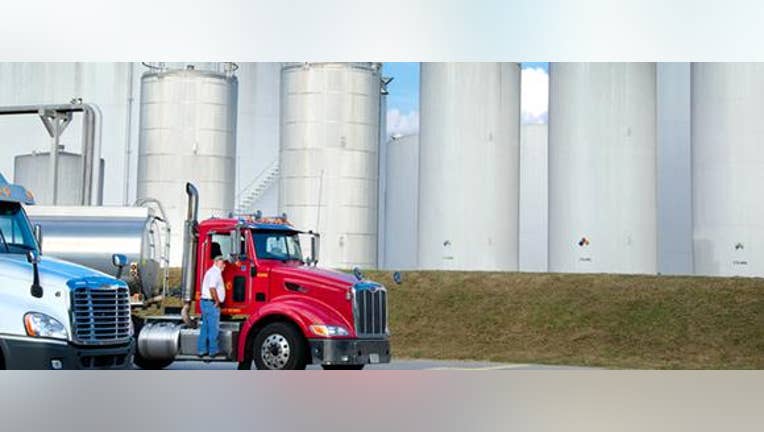 Image Source: JP Energy Partners.
Oil surged 8% this week despite the fact that the producers' meeting between OPEC and Russia did not lead to an expected agreement to freeze production. Crude was unfazed by that outcome, instead ending the week at nearly $45 a barrel, which is a 2016 high. Instead of focusing on the disappointing Doha meeting, oil traders see that production declines in the U.S. are starting to take hold and will lead to a rebalancing of the oil market later this year.
The oil price rally helped provide a big lift to energy stocks this week. According toS&P Global Market Intelligencedata, among the best-performing energy stocks during this week wereEnergy Transfer Equity (NYSE: ETE), American Midstream Partners (NYSE: AMID), JP Energy Partners (NYSE: JPEP), CSI Compressco (NASDAQ: CCLP), and EXCO Resources (NYSE: XCO).
While oil was a big driver for the energy stock rally this week, and the only fuel behind EXCO Resources double digit surge, it wasn't the only catalyst. Instead, nearly the entire MLP sector made big moves this week after announcementsbyotherMLPsthat they were reducing theirdistribution and raising capital to bolster their financial positions. Those strategic moves within the sector were viewed as positives for CSI Compressco, JP Energy Partners, and American Midstream Partners because it takes some pressure off of them if they were to make similar moves. It's that rising tide within the sector that lifted these MLPs this week.
In addition to that Energy Transfer Equity had some good news of its own, which fueled its big rally. That's after the company said its lawyers might not be able to come up with a tax opinion it needs to close it's pending merger, which is a merger that the market doesn't want to see it close. It was a case where "bad news" was taken to be really good news forEnergy Transfer Equity.
To learn more about why these stocks moved so sharply, check out the following slideshow.
Oil Price Resilience Fuels Another Big Energy Stock Rally This Week (ETE, AMID, JPEP, CCLP, XCO) from
The article Oil Price Resilience Fuels Another Big Energy Stock Rally This Week (ETE, AMID, JPEP, CCLP, XCO) originally appeared on Fool.com.
Matt DiLallo has no position in any stocks mentioned. The Motley Fool has no position in any of the stocks mentioned. Try any of our Foolish newsletter services free for 30 days. We Fools may not all hold the same opinions, but we all believe that considering a diverse range of insights makes us better investors. The Motley Fool has a disclosure policy.
Copyright 1995 - 2016 The Motley Fool, LLC. All rights reserved. The Motley Fool has a disclosure policy.