Oil on Track for Biggest Weekly Gain in 4 1/2 Years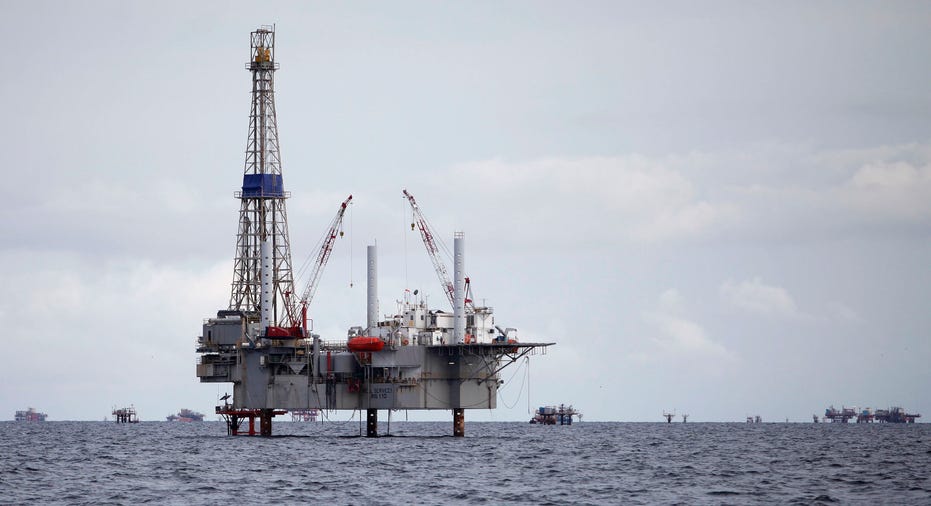 U.S. crude jumped as much as 7 percent on Friday as a rally in gasoline prices from refinery outages and concern about strife in Yemen prompted traders to scramble for a second day to cover short positions.
Market players also kept an eye on a storm that appeared to be approaching the oil-rich U.S. Gulf of Mexico.
U.S. crude has gained about 17 percent over two sessions, headed for its first weekly rise since mid-June. If the day's gains stick, it would be the second largest two-day rise in 25 years.
"A severely oversold and shorted oil market is creating a bid for covering in U.S. crude," said Chris Jarvis, analyst at Caprock Risk Management in Frederick, Maryland.
U.S. crude's front-month <CLc1> was up $2.25, or 5.3 percent, at $44.81 a barrel by 1:46 p.m. EDT. Earlier, it was up more than $3, or 7 percent. For the week, it was up about 11 percent.
Brent, the global benchmark <LCOc1>, rose $2.35, or 5 percent, to $49.91 a barrel, after hitting a session peak at $50.98. It gained about 10 percent on the week.
Gasoline <RBc1> prices surged as much as 6 percent after Phillips 66 <PSX.N> unexpectedly shut down a 150,000-barrel-per-day fluid catalytic cracker at its 238,000 bpd refinery in Linden, New Jersey, due to a leak.
A chemical leak reported on Friday at PBF Energy Inc's 182,200-barrel-per-day refinery in Delaware City, Delaware, brought renewed focus to that plant also, after an explosion and fire last week idled a gasoline-making unit there.
Adding to the refinery watch, industry monitor Genscape said Shell's <RDSa.L> 404,000 bpd crude distillation unit in Pernis, Rotterdam, was offline on Friday, a day after experiencing a brief shutdown. The refinery, Europe's largest, was flaring earlier in the day, typically a sign of production issues or planned maintenance work.
On the geopolitical front, warplanes from a Saudi-led coalition killed 10 people in air raids over Yemen, local officials said.
Some analysts also attributed U.S. crude's strength to concerns that Tropical Storm Erika was headed toward oil and gas installations in the U.S. Gulf, as visible on the U.S. National Hurricane Center website.
Global oil prices were at half their value from a year ago due to a huge oversupply of fuel and sluggish demand. Worries over China's economy have compounded the falls in recent weeks.
Some analysts said the slump of nearly 30 percent in just two months meant a rebound was due. The rally on Thursday was fed by a stock market rise, strong U.S. growth data and a pipeline outage in Nigeria.
Some traders remained convinced the rally would fizzle and oil prices would head lower again.
Spreads between spot and one-year forward U.S. crude <CLc1-CLc12> were little changed on Friday, suggesting little improvement in fundamentals of oil.
"This confirms that the spread market doesn't buy this rally," Tariq Zahir, an oil bear at Tyche Caspital Advisors in Laurel Hollow, New York, said.