Oil Near Three-Month Lows as Stocks Accumulate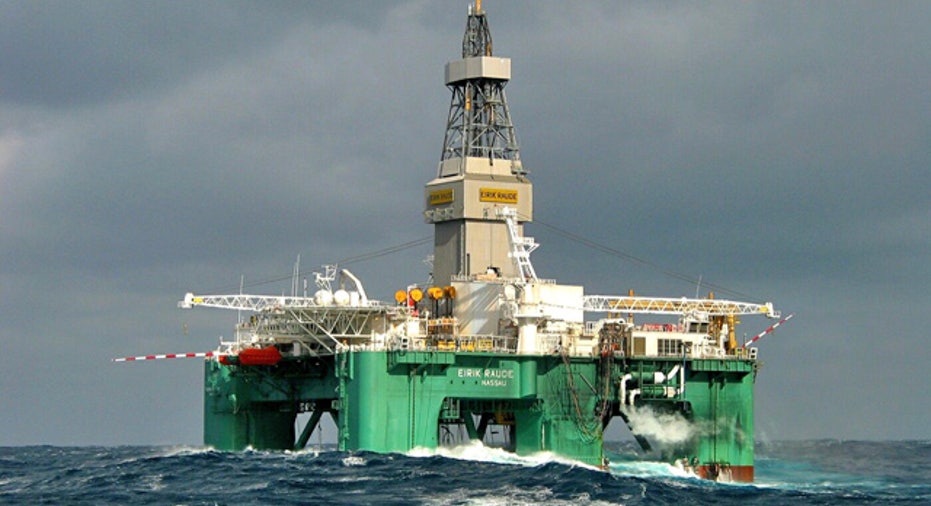 Crude oil prices hovered near three-month lows on Thursday, as unexpected growth in U.S. inventories kept downward pressure on the market, while the weaker dollar provided some support.
U.S. crude oil for September delivery recently fell 12 cents, or 0.3%, to $42.49 a barrel on the New York Mercantile Exchange. Brent, the global benchmark, lost 14 cents, or 0.3%, to $43.77 a barrel.
A slightly weaker dollar helped underpin the market as it makes oil more attractive in foreign currencies. The WSJ Dollar Index, which compares the dollar to a basket of 16 currencies, showed the U.S. unit was last down 0.24% at 87.47.
Oil prices hit a fresh three-month low overnight after the Energy Information Administration data showed a surprise 1.7-million uptick in U.S. crude stockpile, keeping total inventories at a historical high. Gasoline inventories rose by 500,000 barrels, also well above the upper limit of the average range, EIA said.
Both oil benchmarks are down at least 4% this week so far, as a growing surplus of gasoline is fueling fears that demand for crude will languish in the coming months.
"One looks at the gas inventory and cannot get enthusiastic about the oil market," said Andy Lipow, president of consulting firm Lipow Oil Associates in Houston, adding that he expects gluts in supplies of crude and gasoline to send crude prices closer to $40 in the coming days.
The latest results of major oil companies including BP PLC and Royal Dutch Shell PLC have shown falling refining profits on weaker margins.
Analysts say that if refiners now slow down their activity in response to weakening margins, it could exacerbate the overhang in crude supply.
Shrinking refining margins is a trend seen globally. In the European gasoline market, the crack spread, or price difference between gasoline and Brent spot averaged 26 cents a gallon in June, the lowest June spread since 2014. In Asia, the Singapore gasoline-Dubai/Oman spot crack spread averaged 22 cents a gallon in June, the lowest June spread since 2012, the EIA said.
Consultancy Energy Aspects said that some U.S. refiners have moved out of maximizing their gasoline production, which should help curb output.
"Overall, stabilizing gasoline will put a floor under refining margins, particularly if crude continues to weaken," said Energy Aspects in a note.
Easing the glut is particularly important as the summer driving season continues to keep demand for gasoline high, analysts at Goldman Sachs Commodities Research wrote in a note.
Gasoline futures recently fell 0.5 cents, or 0.4%, to $1.322 a
By Sarah McFarlane and Jenny W. Hsu