Oil Jumps as OPEC Cuts Output, Dollar Dives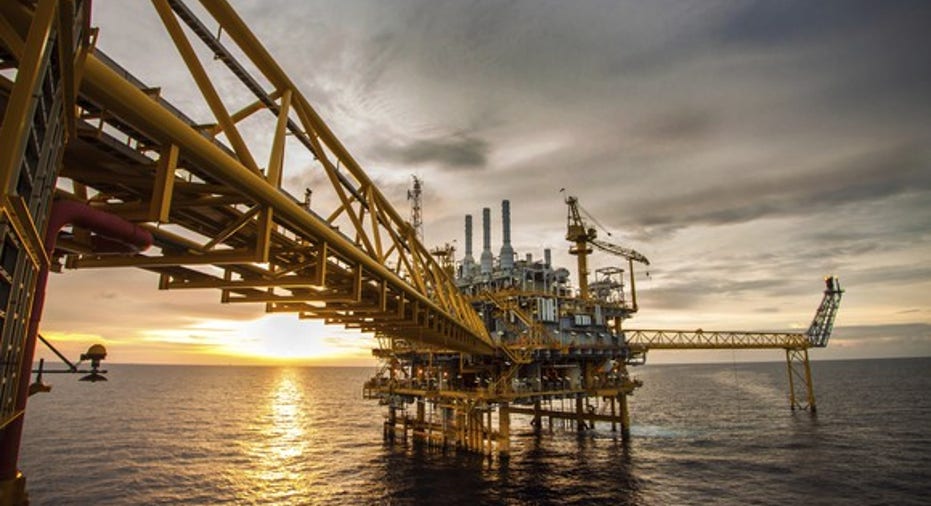 Oil prices rose more than 1 percent on Tuesday after news that the world's top producers cut production this month more than forecasters had expected and as the dollar sank.
A Reuters survey showed that the Organization of the Petroleum Exporting Countries in January achieved 82 percent compliance with its promised production cuts, well above most market forecasts.
"This is very high, a good number," an OPEC source said of the January compliance estimate.
The dollar was down by 0.9 percent versus a basket of currencies, boosting greenback-denominated oil. The dollar was on course for its biggest monthly decline since March.
Brent crude oil for March was up 58 cents a barrel at $55.81 by 1:20 p.m. EST (1800 GMT). Brent for April delivery was up as much as 2 percent at the session high. U.S. light crude was up 76 cents at $53.39.
Prices pared gains slightly after Iraqi Prime Minister Haider al-Abadi said oil prices will not reach "levels desired" by Iraq before the end of 2018 or 2019.
Both benchmarks have traded within narrow ranges over the last two months, since OPEC and other big exporters agreed to cut output by almost 1.8 million bpd in an attempt to clear a global glut.
"Direct oil market fundamental news seemed more mixed, with Iran claiming output in line with its OPEC agreement when the production level cited was still more than 100,000 bpd above its target and U.S. refiners still shutting more units for planned maintenance work," Tim Evans said.
Iran, which was allowed to raise output under the OPEC deal because sanctions had crimped past supply, pumped an additional 20,000 bpd.
"March Brent crude oil, February heating oil (ULSD), and February RBOB gasoline futures all expire today and so book squaring will also be a feature," Evans added.
The more active Brent crude futures for April delivery rose nearly 2 percent before paring gains slightly to trade 89 cents higher at $56.21 a barrel.
After an initial price rise on hopes that markets would rebalance quickly, Brent and U.S. crude futures have been pressured by evidence of higher U.S. oil drilling and forecasts of a rebound in shale production.
U.S. shale output is slowly increasing, helping keep a lid on prices. Brent has been close to $55 a barrel and U.S. crude not far from $52.50 for most of January.
U.S. oil production has risen by 6.3 percent since July last year to almost 9 million bpd, according to data from the U.S. Energy Information Administration.
Strength in Brent versus U.S. crude also pushed the spread to the widest in nearly a year.
(By Devika Krishna Kumar; Additional reporting by Christopher Johnson in London and Henning Gloystein in Singapore; Editing by David Gregorio)