Oil Jumps After Russia Dangles Prospect of OPEC Cooperation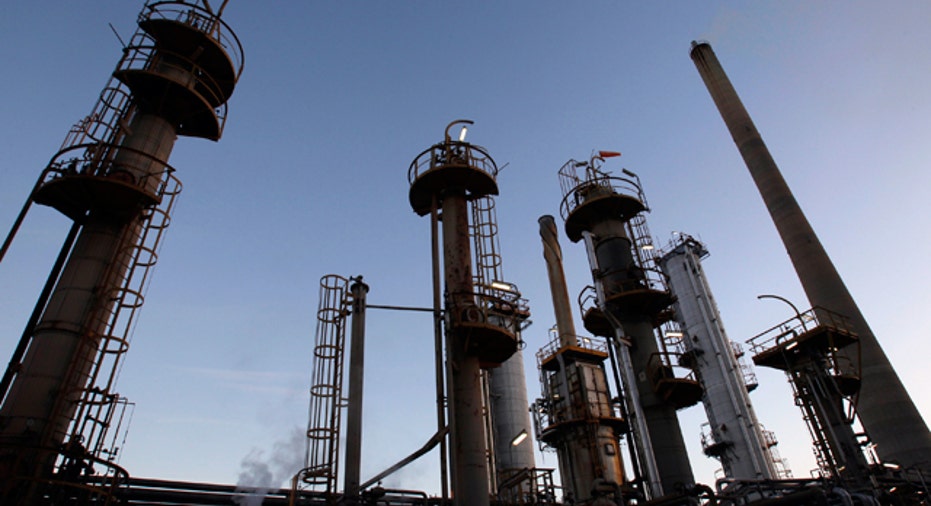 Oil futures surged on Wednesday after Russia indicated there was a possibility of co-operation with OPEC, fanning hopes for a deal to reduce a global oversupply that sent prices to the lowest levels in over a dozen years last week.
A statement from Russia's energy ministry left the door open to talks with OPEC, moments after the head of Russia's pipeline monopoly said officials have decided they should talk to Saudi Arabia and other OPEC members about output cuts.
The top non-OPEC producer, Russia has in the past been unwilling to cut oil output, as it battles for market share with OPEC output leader Saudi Arabia.
"I remain skeptical, at the end of the day, about that happening as the oil producers are looking at the other guy to cut production while maintaining their own levels," Andrew Lipow of Lipow Oil Associates said.
"I think the geopolitical factors in the Middle East are playing a bigger part in the actual oil production than the statements from energy ministers who'd like to see higher prices."
Hints of a possible deal between OPEC members and rival producers had already helped oil rally 4 percent on Tuesday.
Brent crude rose $1.30, or 4.1 percent, to settle at $33.10 a barrel, after touching a session high of $33.49.
U.S. crude settled up 85 cents at $32.30 per barrel, a 2.7 percent gain, having topped out at $32.84.
Oil prices barely budged after the Federal Reserve right before the close left U.S. interest rates where they were and said it still expected downward inflationary pressure from lower energy prices to prove temporary.
U.S. prices have risen 6.4 percent and Brent is up 8.5 percent over the last two sessions. They were looking firm even before the Russia news, on the back of a morning U.S. Energy Department report showing a surprise spike in demand for refined products like heating oil last week, when a massive blizzard hit the U.S. Northeast.
Heating oil futures rose over 6 percent but gave up some gains after updated weather forecasts tempered the outlook for cold temperatures over the next two weeks.
The U.S. Energy Information Administration said inventories of distillates, fell more than 4 million barrels, trumping expectations for a rise of about 2 million.
"The draw in distillate stocks is bullish, but we know there was cold weather in the United States in the last week, so I would say the reason behind the draw has something to do with the cold winter weather and, as such, the impact should be short-lived," Tamas Varga of PVM Oil Associates said.
The data also showed U.S. crude oil stocks hit their highest on record in the week to Jan. 22, due largely to increases on the U.S. Gulf Coast, a major oil hub.
That inventory surge helped fuel the rally instead of fanning worries about excess supply, amid relief it fell short of an 11.5 million-barrel build reported by the American Petroleum Institute late Tuesday.
"I think we're in this mode where little things can set the market off into a reversal," Energy Management Institute analyst Dominick Chirichella said. "We're heading into a choppy trading period right now"
Still, after three U.S. energy companies said Tuesday they were slashing spending, the market is looking for additional U.S. production cuts to rebalance the oversupplied market.
(By Devika Krishna Kumar; Additional reporting by Amanda Cooper in London, Catherine Ngai in New York and Meeyoung Cho in Seoul; Editing by Marguerita Choy and Alden Bentley)