Oil Investing: 3 Bold Predictions for 2017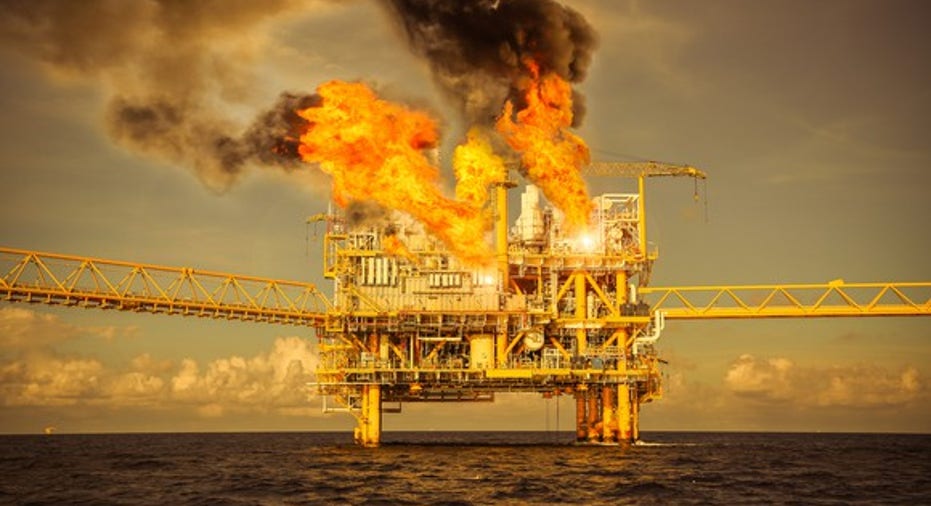 Image source: Getty Images.
It is very tough to predict the future. At best, analysts and pundits can offer their most educated guesses on what they think might happen. Some forecasts will come to fruition due more to luck than skill, while most will turn out to be bad assumptions.
Take my own bold predictions on what I thought might happen in the oil market during 2016. Not more than a year ago, I surmised that oil would bottom out at $20.16 per barrel (yes, I picked that price to poke fun), that a bankruptcy wave would hit the industry, and that deeply troubled natural gas producer Chesapeake Energy would get rescued. Like most prognosticators, I too turned out to be more lucky than good. However, while I had the right outcomes, I only nailed one of my predictions correctly. Still, this review serves as a lesson that, while it is nearly impossible to predict the future accurately, we can use current trends and recent history to develop an informed view of what we might expect to see in the year ahead. With that background, here are my boldest predictions for oil investing in 2017.
Image source: Getty Images.
Bold prediction No. 1: OPEC gets the job done and drains the excess supply
At the end of November, OPEC members agreed to end their market-share war and get back to supporting oil prices. They did so by pledging to reduce output by 1.2 million barrels per day starting on the first day of this year. On top of that, OPEC sealed a subsequent agreement with 11 non-member nations that pledged to cut production by 558,000 barrels per day for the first six months of 2017. OPEC expects these cuts to reduce the supply overhang in the market, which if fully adhered to could decrease the market's surplus inventory by 46% within six months.
That said, OPEC has a spotty history of following through with its agreements. Because of this, many analysts do not expect full compliance. For example, an analyst with J.P. Morgan predicted that just 80% of the pledged reduction would come to fruition. Opinions elsewhere vary, with most analysts projecting less-than-full compliance.
However, I am more optimistic that OPEC will hold firm to this agreement. Driving my view is the fact that OPEC knows that the market is skeptical of these arrangements and wants to prove its detractors wrong. That's why Saudi Arabia has already signaled a willingness to cut below its pledge, if needed, to ensure that this plan works. I fully believe OPEC will deliver this time to save face.
Image source: Getty Images.
Bold prediction No. 2: A supply shock no one saw coming pushes crude to $70 per barrel
Most analysts believe that OPEC's decision to step in to support the oil market will stabilizeoil prices in 2017. On average, analysts expect crude to be at least in the range of mid-$50 per barrel -- though there are some oil bulls out there, including analysts atBank of America/Merrill Lynch, who see crude rising 46% in 2017, hitting $69 per barrel by June due to improving market fundamentals. Aside from that, most analysts see a relatively calm oil market this year.
However, one thing that could disrupt the calming influence of OPEC is the potential for a significant supply disruption in 2017. While such events are impossible to predict, they do seem to happen quite regularly. Last year, for example, militant attacks in Nigeria and wildfires in Canada caused millions of barrels of oil to go off line in the spring. In Canada alone, more than 1 million barrels of production per day went off line after leading producers like Suncor Energy (NYSE: SU) shut in their facilities to protect them from the nearby fires. In fact, Suncor Energy reported that the forest fires reduced its second-quarter production by 20 million barrels. As a result of these disruptions, crude prices perked up because they forced the market to use up some of its excess inventory.
I think that the oil market is ripe for another major disruption in 2017, which I believe could push crude up to $70 per barrel if it happens mid-year. While I am not so bold as to peg the cause, anything from a catastrophic natural disaster in a crucial oil-producing region to a devastating terrorist attack on a major crude-exporting nation could cause prices to spike next year.
Image source: Getty Images.
Bold prediction No. 3: Another marriage between oil-field services and equipment makers
While 2016 was a down year for mergers and acquisitions in the oil patch, one of the major trends of the biggest oil and gas acquisitions in the recent past has been a string of mergers between oil-field service companies and equipment makers:
In August 2015, oil-field service giant Schlumberger (NYSE: SLB) spent $14.8 billion to acquire offshore equipment maker Cameron.
French oil-field services company Technip announced a $13 billion deal last May to merge with equipment maker FMC Technologies.
At the end of October, GEannounced that it will combine its oil and gas business with Baker Hughes (NYSE: BHI) in a deal that will create the second-largest oil-field service company by revenue.
What is noteworthy about that last deal is that Baker Hughes had previously agreed to merge with rival Halliburton (NYSE: HAL), but regulators would not bless it due to concerns that the combination would hurt competition in the services sector. Because of those concerns, it is likely that Halliburton's next M&A target will also be an equipment maker, which I predict to be market leaderNational Oilwell Varco (NYSE: NOV). Such a merger would combine Halliburton's North American shale-focused business with National Oilwell's deepwater equipment expertise. Those divergent focuses likely would not draw scrutiny from regulators. While that transaction would not have the same deal synergies as the Halliburton-Baker Hughes combination, it would enable Halliburton to follow in Schlumberger's footsteps by creating end-to-end solutions for customers.
Investor takeaway
Like most oil-market watchers, I am much more optimistic about 2017 than I was at the beginning of last year. Market fundamentals appear to be heading in the right direction, which should push prices higher. These improving market conditions should fuel more M&A as both producers and service companies seek new opportunities to expand in a market recovery. Bottom line, 2017 appears to be a great year to invest in oil stocks.
10 stocks we like better than Halliburton When investing geniuses David and Tom Gardner have a stock tip, it can pay to listen. After all, the newsletter they have run for over a decade, Motley Fool Stock Advisor, has tripled the market.*
David and Tom just revealed what they believe are the 10 best stocks for investors to buy right now... and Halliburton wasn't one of them! That's right -- they think these 10 stocks are even better buys.
Click here to learn about these picks!
*Stock Advisor returns as of January 4, 2017
Matt DiLallo owns shares of National Oilwell Varco. The Motley Fool owns shares of and recommends National Oilwell Varco. The Motley Fool owns shares of General Electric and Halliburton. The Motley Fool recommends FMC Technologies. The Motley Fool has a disclosure policy.