Oil Holds Near Annual Peaks, Awaiting OPEC Cuts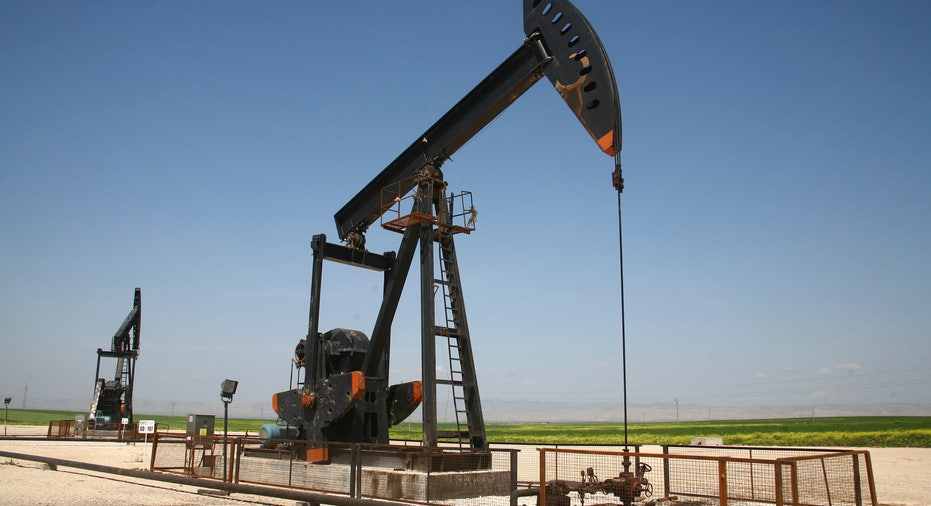 Oil prices continued to edge higher Wednesday as investors anticipate that major producers will follow through with a planned production cut to help reduce a global supply glut next year.
Traders are waiting to see if major oil producers inside and outside the Organization of the Petroleum Exporting Countries will deliver on pledges to curtail production beginning next month. The deal, if carried out as planned, should reduce global supply by about 2%.
Hopes for the deal have pushed the price of U.S. crude to its highest level since July 2015. Prices have increased for four straight sessions and hit new one-year settlement highs in recent days amid light trading over the holidays.
U.S. crude for February rose 16 cents, or 0.3%, to $54.06 a barrel on the New York Mercantile Exchange. Brent crude, the global oil benchmark, gained 13 cents, or 0.23%, to $56.22 a barrel on London's ICE Futures exchange.
"The idea that the market's rebalance will continue into next year and there is a willingness by producers to staunch excess supply, that's where further strength is going to come from," said Gene McGillian, research manager at Tradition Energy. The prospects for reduced oil supply and growing global demand could push crude prices higher in the coming weeks, Mr. McGillian said.
"Basically the bulls in the market are in charge."
Amrita Sen, the chief oil analyst at Energy Aspects, foresees new money flowing into crude futures next year.
"A lot of funds will allocate assets to different sectors and oil and commodities should get some funds coming the first half of next year as the fundamentals are more supportive in 2017," she said.
OPEC members and other major producers have continued to insist that the cuts will materialize. Iraqi Oil Minister Jabbar al-Luaibi reaffirmed his country's commitment to cutting output Wednesday, according to Kuwait's sate-run news agency. Venezuela on Tuesday announced that it was implementing the production cut outlined in the OPEC agreement. And the first meeting of a new monitoring committee created to oversee the cuts has been proposed for Jan. 13, Reuters reported Tuesday.
While market participants are cautiously optimistic that participating nations will abide by the pact, there is still a degree of skepticism about how closely and for how long producers will comply with individual quotas.
And some have questioned how much higher crude can go without evidence that major producers are really cutting back.
"The Saudis and the Iraqis are all saying the right things. But if the numbers don't prove it, it won't take too long to correct," said Mark Anderle, director of supply and trading at TAC Energy.
Analysts are closely watching U.S. drilling activity and output. Higher prices could spur production in the U.S., which could cut the price rally short.
U.S. oil production has climbed in conjunction with stronger prices, averaging 8.79 million barrels a day in the week ended Dec. 16, up from the 8.43 million barrels a week in late July, based on Energy Information Administration data.
Official data on U.S. crude stocks and production will be released Thursday -- a day later than usual, due to the holiday.
Data showing that Americans have become more optimistic about the U.S. economy may have also bolstered petroleum prices, analysts said. The Conference Board said Tuesday that its index of consumer confidence rose in December to its highest reading since August 2011.
That data are "conjuring up images of gasoline and diesel demand improvement," Jim Ritterbusch, president of Ritterbusch & Associates, wrote in a research report Wednesday.
Gasoline futures gained 2.18 cents, or 1.32%, to $1.6746 a gallon. Diesel futures lost 0.01 cent, or 0.01%, to $1.6993 a gallon.