Oil Hits Three-Month High on Gasoline Demand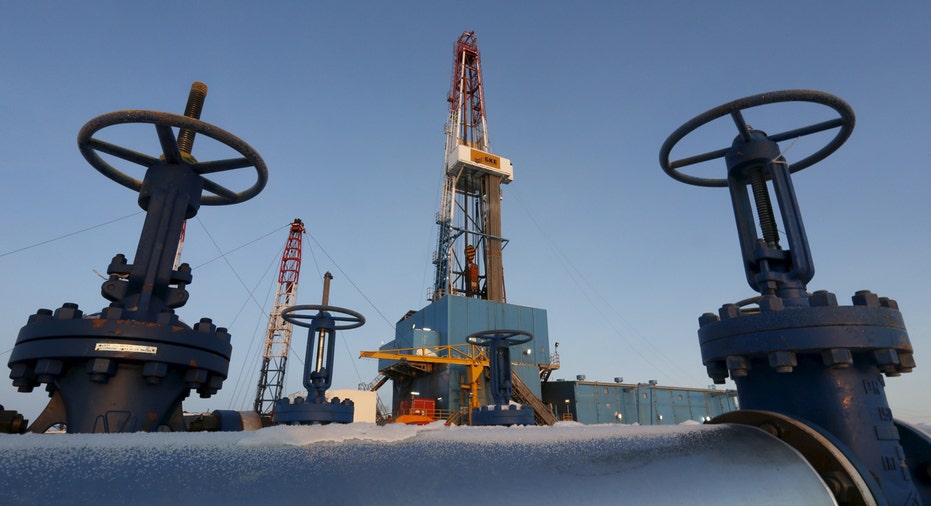 Oil prices surged to a three-month high Wednesday after government data showed demand for gasoline and diesel fuel was far higher than even bullish expectations.
The U.S. Energy Information Administration said gasoline stockpiles fell last week three times as much as expected and diesel stockpiles fell double what was expected. Those are positive signs for demand and have surprised traders, sparking a slate of buying despite crude stockpiles that added another 3.9 million barrels, brokers said.
"It looks like we had a pickup in demand, up to about 20 million barrels a day," said Bart Melek, head of commodity strategy at TD Securities in Toronto, "All in all, I think this is a positive for oil."
Light, sweet crude settled up $1.79, or 4.9%, at $38.29 a barrel on the New York Mercantile Exchange, the highest settlement since Dec. 4. Brent, the global benchmark, rose $1.42, or 3.6%, to $41.07 a barrel on ICE Futures Europe, also the highest level since Dec. 4.
The gains are the latest in a rally that's been strong for nearly a month. There are signs that rampant drilling is slowing around the world, and hope for a deal to freeze or cut output among the world's biggest producers. The EIA's report also gives some hope that demand is rising even before the start of the high-demand summer driving season, helping balance a market that has been oversupplied and crashing for nearly two years.
Crude-oil inventories grew nearly 900,000 barrels more than expected. But sharp declines for gasoline and diesel exceeded expectations by even more.
Gasoline stockpiles fell by 4.5 million barrels and distillates by 1.1 million. Analysts surveyed by The Wall Street Journal expected gasoline to fall just 1.5 million barrels and distillates by 500,000. The American Petroleum Institute had reported only a decrease of 2.1 million barrels in gasoline stocks and a drop of 128,000 barrels in distillate inventories.
Gasoline futures settled up 8.27 cents, or 6%, to $1.4705 a gallon, the highest settlement since Aug. 31. It has gained 64% in a month.
Diesel futures rose 3.27 cents, or 2.7%, to $1.2327 a gallon, the highest level since Dec. 9. It is up 42% in a little more than a month.
"There's reason to be optimistic, albeit there's a lot of crude still in storage," said Tim Pickering, president of Auspice Capital Advisors Ltd., which manages $300 million and is holding a neutral position on oil. "You can see the right factors that can bring the supply-and-demand equation back into line."
Those falling product stockpiles come at a time when crude output is declining from key producers Nigeria and Iraq because of pipeline attacks, analysts said. Iran is also falling short of putting as much new oil onto the market as some expected, and all of that emboldens bullish traders, said John Saucer, vice president of research and analysis at Mobius Risk Group in Houston.
"The narrative has shifted," he added. "People are starting to be a little more receptive to the idea that things aren't quite as dismal as everyone felt in January."
Analysts say that as the prolonged low prices have hit high-cost U.S. shale producers, the downward trend in production is likely to persist because it is getting more unprofitable for these producers to keep pumping.
However, with U.S. crude inventories remaining near levels not seen since 1930, the slowing production is still unable to really chip away at the global glut, analysts say.
The rally has also been bolstered by hopes for an agreement between major international producers to curtail their output. Some heavyweight suppliers, including Russia and Saudi Arabia, announced last month that they would freeze their output at January levels if other producers join.
On Tuesday, Kuwait's energy minister said the country wouldn't adhere to a pact to freeze production unless all oil producers, including Iran, are on board. The move could scuttle the agreement as Iran has repeatedly said it would keep pumping until production is back to around 4 million barrels a day, its level before international trade sanctions were placed on it.
A meeting of the producers is expected to take place this month or next to discuss the agreement.
"The outcome of that meeting will be important for the reading of the global balances for the second half and we think that it will be difficult for prices to [fall to] recent lows before that gathering," said Olivier Jakob of oil consultancy Petromatrix.
Georgi Kantchev and Jenny W. Hsu contributed to this article.
By Timothy Puko