Oil Hits 2-Month High on Talk of Output Agreement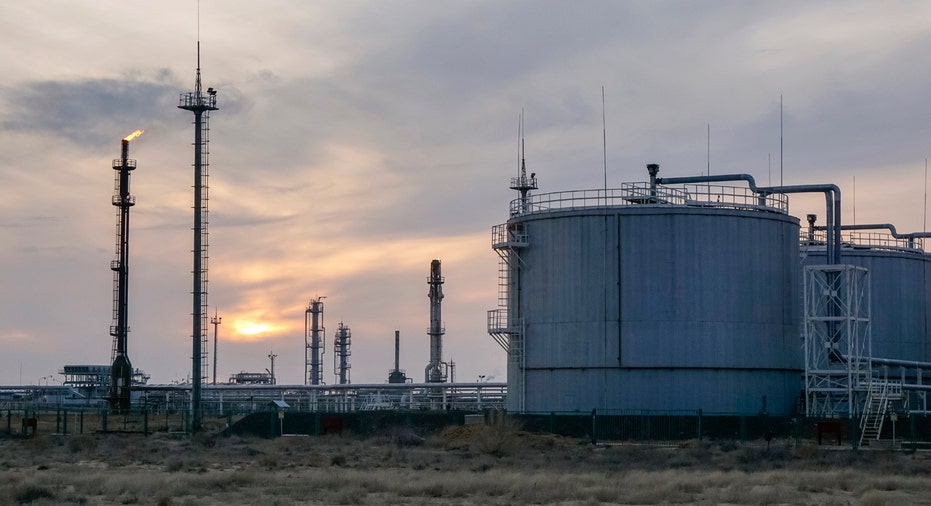 Oil markets rose to a two-month high Tuesday as traders focused on the possibility of an output agreement among large producers.
Russia's energy minister said Tuesday that a "critical mass" of oil-producing countries had agreed to freeze oil production, and that a final decision on such a measure would be taken this month, state news agency TASS reported.
Also on Tuesday, the United Arab Emirates' energy minister said "everyone should move toward freezing production whether they like it or not," due to current low oil prices.
Russia, Saudi Arabia, Venezuela and Qatar announced last month that they were willing to freeze production at January levels. However, market participants are unsure whether the measure would help shrink the global glut of crude, as production was high in January and Iran hasn't said it would participate in the deal. Iran's oil output is expected to rise this year now that international sanctions were lifted.
Light, sweet crude settled up 65 cents, or 1.9%, at $34.40 a barrel on the New York Mercantile Exchange, the highest settlement since Jan. 5. Brent, the global benchmark, rose 24 cents, or 0.7%, to $36.81 a barrel on ICE Futures Europe, the highest level since Jan. 4.
Prices fell earlier in the session on concerns about continued high output after U.S. data showed a slowing decline in domestic production.
U.S. output surged in the past six years due to new shale-drilling technologies, helping push the global market into oversupply in mid-2014 and sending prices plunging.
Since then, U.S. production has declined from a peak in April 2015, but more slowly than some investors initially expected. Companies have cut spending on new drilling but also increased the amount of crude they can pump at lower prices. Offshore production in the Gulf of Mexico has also increased as long-planned projects came online.
The U.S. Energy Information Administration said late Monday that U.S. production fell by 43,000 barrels a day, or 0.5%, to 9.3 million barrels a day in December from the month before. That's a smaller decline than in the previous two months, when production fell by more than 70,000 barrels a day.
The new EIA data also provides the first complete picture of 2015 production. U.S. output averaged 9.4 million barrels a day in 2015, up 8.3% from 2014 and the highest level since 1972.
"The resilience of North American shale oil production to low prices remains remarkable," said Norbert Ruecker, head of commodities research at Julius Baer, in a note. Still, Mr. Ruecker said he expects prices to rise in the coming months, and "last year's slump in drilling activity finally leads to less supply."
U.S. production is expected to fall in 2016. The number of rigs drilling for oil has dropped 75% from a peak in October 2014, and a number of large companies have announced that they expect their production to fall this year.
Traders are also waiting on weekly U.S. inventory data due Wednesday. U.S. crude stockpiles are at their highest level in more than 80 years, and another inventory increase could weigh on prices.
Analysts surveyed by The Wall Street Journal expect the Energy Information Administration to report Wednesday that crude stockpiles rose by 2.6 million barrels in the week ended Feb. 26, while supplies of gasoline and distillates, including heating oil and diesel fuel, fell.
The American Petroleum Institute, an industry group, is scheduled to release its inventory data for the same period later Tuesday.
Gasoline futures settled down 1.72 cents, or 1.3%, at $1.3035 a gallon. Diesel futures rose 0.58 cent, or 0.5%, at $1.0995 a gallon.
--James Marson and Summer Said contributed to this article.
By Nicole Friedman