Oil Flat, Watching for U.S. Inventory Data, OPEC News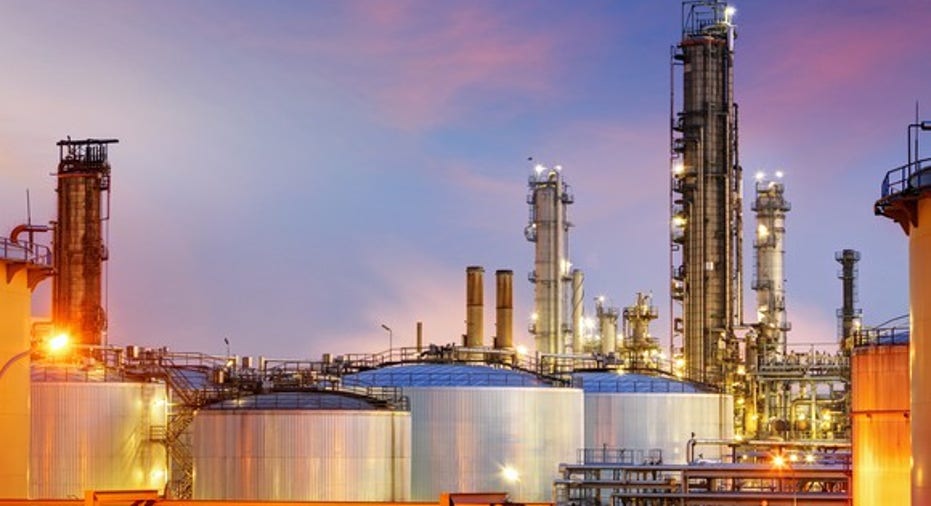 Oil prices were little changed on Tuesday as the market awaited direction from weekly U.S. inventory data and as Kuwait joined top producers Saudi Arabia and Russia in support of prolonging supply cuts through March 2018 to reduce a global crude glut.
"We expect a rangebound trade today with prices largely confining to yesterday's parameters as the market awaits another round of weekly stats," Jim Ritterbusch, president of Chicago-based energy advisory firm Ritterbusch & Associates, said in a note.
U.S. crude oil inventories were expected to fall by around 2.3 million barrels during the week ended May 12, according to a Reuters poll. That would be crude's sixth straight weekly decline after hitting a record high at the end of March.
The American Petroleum Institute was scheduled to release data for last week at 4:30 p.m. EDT (2030 GMT) on Tuesday, with the U.S. Energy Information Administration report due at 10:30 a.m. EDT on Wednesday.
Brent futures were up 4 cents, or 0.1 percent, at $51.86 a barrel by 11:32 a.m. EDT (1532 GMT). U.S. crude was up 4 cents, or 0.1 percent, at $48.89 per barrel.
Both benchmarks have risen more than $5 since hitting five-month lows 11 days ago. The small move higher Tuesday put both Brent and U.S. futures on track to rise for a fifth day in a row.
Kuwait's oil minister, Essam al-Marzouq, backed the previous day's agreement by Saudi Arabia and Russia on the need to extend a crude output cut by OPEC and other producing countries of 1.8 million barrels per day (bpd) until the end of March next year. Other OPEC states are expected to support the move at a meeting on May 25.
Russian Energy Minister Alexander Novak said the proposed extension of output cuts aimed to bring global commercial oil inventories down to the five-year average and stabilize the market.
U.S. bank Goldman Sachs said the deal would likely extend the oil price rebound "although the rally so far...has remained modest compared to the move that occurred last year when the OPEC cuts were first announced."
James Woods, investment analyst at Rivkin Securities, said world oil supplies would probaly remain plentiful, even if OPEC extended the production cuts. He said "rising U.S. production and record inventories have kept upside limited and a nine-month extension at this stage is unlikely to break that."
Goldman Sachs said output would increase from OPEC members that were exempt from the cuts. Also, U.S. oil production is up more than 10 percent since mid-2016. <C-OUT-T-EIA>.
"These combined volumes could largely offset the benefit of the extended cuts," Goldman Sachs said, keeping its average Brent price forecast for the third quarter at $57 per barrel.
(By Scott DiSavino; Additional reporting by Christopher Johnson in London and Henning Gloystein in Singapore; Editing by Dale Hudson and David Gregorio)