Oil Falls to Near Seven-Year Lows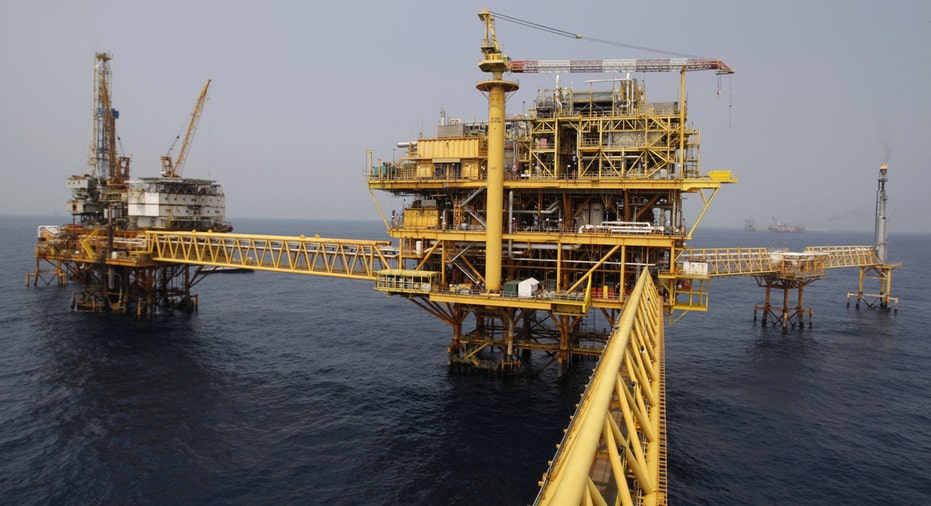 Oil prices plunged to near seven-year lows Monday on expectations that producers around the world will continue pumping crude at near-record levels in an already oversupplied market.
Drivers are set to benefit from the drop in oil prices, with the U.S. national retail gasoline price at $2.03 a gallon and forecast to fall further, according to motor club AAA.
The Organization of the Petroleum Exporting Countries said at a meeting Friday that it will maintain its current production levels, which exceed the group's output target of 30 million barrels a day.
OPEC members have increased their production this year, and output in non-OPEC countries, including the U.S., has also remained high.
OPEC's decision contributed to a broad selloff in energy Monday, as warm weather forecasts pushed natural-gas prices to multi-month lows. A broad rout in energy equities rattled the stock market Monday, weighing on broader indices.
Low oil prices have benefited consumers this year as drivers spent less on gas and put more money in savings. At the same time, energy companies have laid off hundreds of thousands of employees around the world, and oil-producing nations from Venezuela to Russia are suffering from lower revenue.
Oil prices are broadly expected to stay low in 2016 as the market remains oversupplied. While demand growth was strong in 2015 and is expected to be robust again next year, production has continued to outweigh consumption as producers continue pumping at full tilt to maintain market share.
Light, sweet crude for January delivery settled down $2.32, or 5.8%, to $37.65 a barrel on the New York Mercantile Exchange. The contract posted its largest one-day percentage drop since September.
Brent, the global benchmark, fell $2.27, or 5.3%, to $40.73 a barrel on ICE Futures Europe.
Both benchmarks posted their lowest settlement prices since Feb. 18, 2009, during the depths of the financial crisis.
OPEC's decision underscored that the group is sticking to its year-old strategy of battling for market share rather than cutting production to force prices higher, as the cartel has done during past downturns. The group's production could rise further in 2016 if sanctions are lifted on Iran, allowing the country to increase its exports.
"OPEC will not and cannot do the balancing of the market," because its production accounts for less than half of global output, said Bjarne Schieldrop, chief commodities analyst at SEB Markets, in a note. "Any tiny risk that OPEC actually might do something during the next 6 months is completely off the table after Friday's meeting. With this risk out of the picture, the oil price declines further."
The group's production could rise further in 2016 if sanctions are lifted on Iran, allowing the country to increase its exports.
The ministers left open the possibility of convening an emergency meeting before its next scheduled gathering late next spring, when the impact of Iran's full return to the crude export market should be clearer and western sanctions are lifted over its nuclear program.
"Iran is coming, but we don't know when Iran will come," OPEC Sec. Gen. Abdalla Salem el-Badri said last week. "We decided to postpone this decision until the next meeting when the picture will be clearer."
Morgan Stanley forecasts that Iranian production will increase by 400,000 barrels a day by March and by another 200,000 barrels a day by June. Iran produced about 2.9 million barrels a day in October, according to OPEC.
A stronger dollar and warm weather forecasts also weighed on oil prices Monday.
The WSJ Dollar Index recently traded up 0.5%. A stronger greenback makes dollar-priced oil more expensive for buyers using foreign currencies.
In addition, weather outlooks released Monday showed warmer-than-average temperatures across much of the U.S. in the next two weeks. Cold weather in the winter typically increases demand for heating oil, and mild temperatures have reduced expectations for consumption.
Gasoline futures fell 6.08 cents, or 4.8%, to $1.2094 a gallon, the lowest level since Feb. 25, 2009. Diesel futures fell 6.28 cents, or 4.7%, to $1.2796 a gallon, the lowest settlement since March 18, 2009.
Beno�t Faucon contributed to this article
Write to Nicole Friedman at nicole.friedman@wsj.com
Copyright © 2015 Dow Jones Newswires