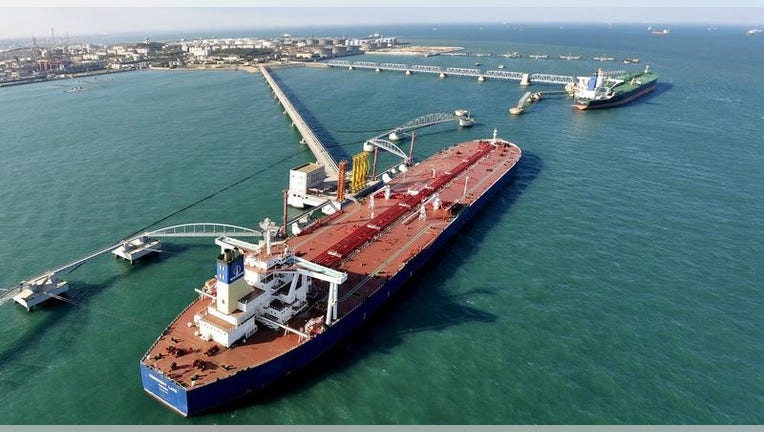 Oil prices fell on Tuesday, extending the prior session's heavy sell-off as the dollar rose more and as signs of weaker petroleum demand in China weighed the market down for a second day.
The dollar rose to its highest in nearly three weeks against a basket of major currencies, pressuring crude prices. Some investors had turned to oil and gold as safe havens last week as tensions rose between the United States and North Korea. A stronger dollar makes oil more expensive for buyers using other currencies.
Benchmark Brent crude was down 37 cents at $50.36 a barrel by 11:04 a.m. EDT (1504 GMT), after retreating to $50.02 earlier. U.S. light crude was 26 cents lower at $47.29, having earlier hit a low of $47.02
Chinese oil refineries operated in July at their slowest daily rates since September, official data showed. The drop was steeper than expected, raising concerns over the state of Chinese demand and the level of domestic stocks.
"People are taking a hard look at what the balance is," said John Kilduff, a partner at Again Capital LLC. "We had seen in the past few weeks that demand growth was robust, and this turned that on its head."
Ample supply from big oil exporters, including members of the Organization of the Petroleum Exporting Countries and the United States, also encouraged investors to sell long positions bought in July during a period of rising prices, analysts said.
Brent and U.S. crude reached two-month highs in early August but have slid in the last few days, down more than 2.5 percent on Monday.
The American Petroleum Institute will issue its weekly U.S. oil inventory data at 4:30 p.m. EDT (2030 GMT), ahead of the U.S. government's official report on Wednesday.
Analysts polled by Reuters forecast that data would show U.S. crude stockpiles fell for a seventh consecutive week, along with a probable drop in distillate and gasoline inventories.
"The focus remains on OPEC, U.S. inventories and disappointing China demand," said Hans van Cleef, senior energy economist at Dutch bank ABN Amro in Amsterdam. "Those concerns have triggered profit-taking after a strong run-up in July.
Efforts by OPEC and other producers to limit output have helped lift Brent past $50 a barrel, but production elsewhere, particularly in the United States, has pressured prices.
If U.S. crude falls below $47.00 a barrel and Brent crude breaks below $50.00 a barrel, prices could test lows from June, Kilduff said.
"We're on the precipice of a large sell-off," he said.
(By Jessica Resnick-Ault; Additional reporting by Fergus Jensen in Singapore and Christopher Johnson in London; Editing by Adrian Croft and David Gregorio)