Oil falls, ending bull run, on rising OPEC exports and dollar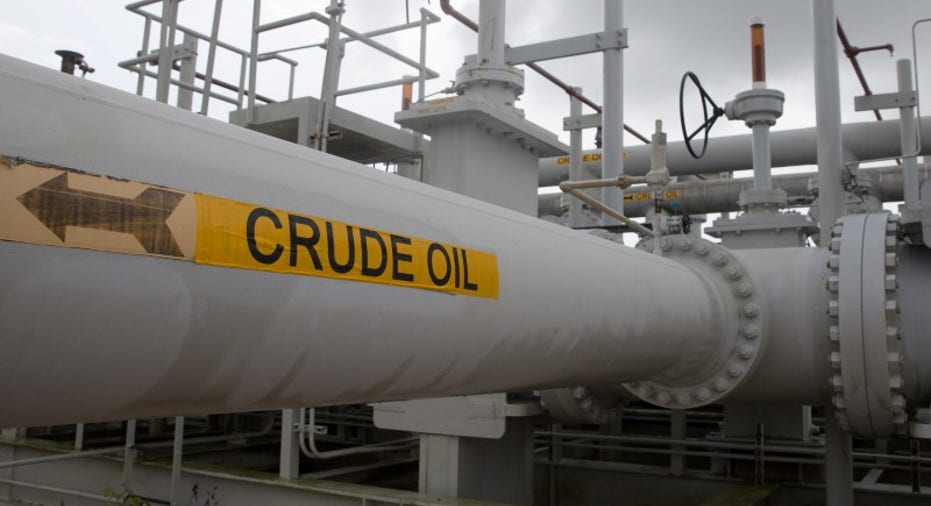 Oil prices retreated about 4 percent on Wednesday, ending their longest bull-run in more than five years, as climbing OPEC exports and a stronger dollar turned sentiment more bearish.
Brent crude futures ended the session down $1.82, or 3.7 percent, at $47.79 a barrel. Prices had climbed for eight straight sessions to Monday.
U.S. West Texas Intermediate crude fell $1.94, or 4.12 percent, to settle at $45.13 a barrel.
"It's a transition from being overbought for a while," said Tyche Capital Advisors senior research analyst John Macaluso.
"I really don't think it's too much fundamentals driving the move today - seems more like a reversal of the trend. Eventually someone comes out of the market and everyone follows and you have to take profits."
Oil exports by the Organization of the Petroleum Exporting Countries climbed for a second month in June, Thomson Reuters Oil Research data showed.
OPEC exported 25.92 million barrels per day (bpd) in June, up 450,000 bpd from May and 1.9 million bpd more than a year earlier.
The rise in exports came despite OPEC's vow to rein in production until March 2018 and followed hot on the heels of Reuters' monthly OPEC production survey which found output jumped to a 2017 high last month as OPEC members Nigeria and Libya continued to pump more.
Nigeria and Libya are both exempt from the output pact.
Russia, which led other non-OPEC producers to join the deal, would oppose any proposal for deeper cuts at the OPEC's ministerial meeting later this month, Bloomberg cited four Russian government officials as saying.
"The air is getting thin for oil prices. The price increase just ran out of steam, which is not very surprising, given the news flow of rising OPEC supplies," said Carsten Fritsch, senior commodity analyst at Commerzbank.
Another analyst said the strong dollar provided less incentive to invest in greenback-denominated commodities such as crude oil. The dollar pared some of its early gains but was still up versus a basket of currencies ahead of the release of the Federal Reserve's minutes on its June policy meeting.
The head of the International Energy Agency told Reuters that rising output from key oil producers could hamper expectations that the oil market would rebalance in the second half of the year.
The bearish outlook also led Saxo Bank to cut its year-end Brent crude price forecast to $53 a barrel from $58.
However, some technical signs could lead to a recovery, traders and analysts said.
"The longer term moving average systems need stronger moves over $51.50 in Brent and $49 to $49.50 in WTI which is where the 100-day and 200-day moving averages are," said Scott Shelton, broker at ICAP in Durham, North Carolina.
"Spending more time up here to get the shorter term moving averages to cross would also generate buying."
Traders were also eyeing U.S. crude inventory data, delayed by a day due to the U.S. Fourth of July holiday, which is forecast to show a drop of 2.3 million barrels for last week.
U.S. oil traders are hoping the sweltering days of July are also hot ones for demand, and that the new month is the last best opportunity this year to see the overhang of inventories finally subside.
(Additional reporting by Karolin Schaps in London and Henning Gloystein in Singapore; Editing by Edmund Blair and Andrew Hay)