Oil falls as stronger dollar eclipses U.S. inventory drop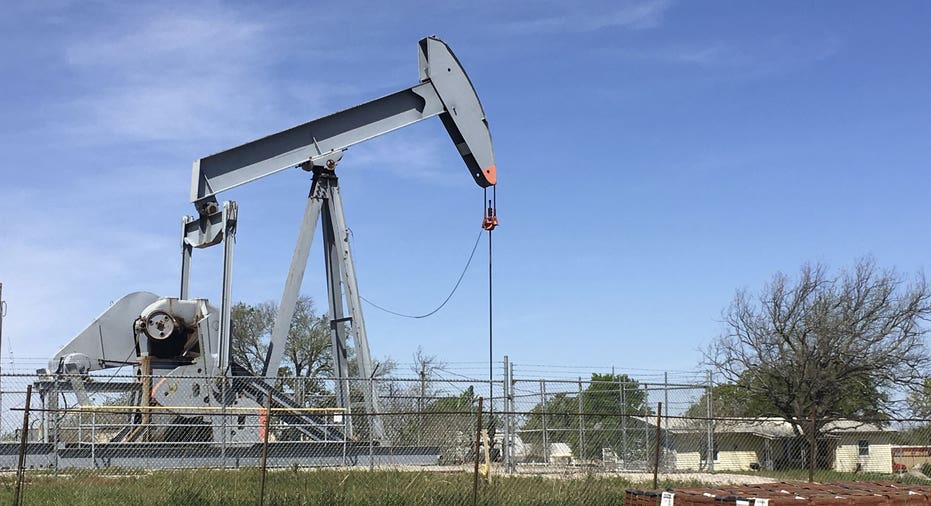 Oil prices fell on Thursday, dragged lower by a firmer dollar that offset support from a surprise decline in U.S. crude inventories.
Brent crude futures were down 28 cents at $65.14 a barrel by 1007 GMT, while West Texas Intermediate (WTI) futures dropped 37 cents to $61.31 a barrel.
The dollar rose to a one-week high against a basket of major currencies on Thursday, after minutes of the Federal Reserve's January meeting showed policymakers were more confident of the need to keep raising interest rates.
With the strengthening dollar, the oil price has lost nearly 10 percent since hitting a multi-year high above $70 in January.
"Given the market's whipsaw reaction we could add another key takeaway, that recent heightened market volatility could be here to stay," LCG markets strategist Jasper Lawler said.
The correlation between moves in the oil price and the dollar has strengthened in the last couple of weeks, as investors increasingly sell other assets to buy the U.S. currency on expectations of a faster pace of rate rises.
"The firming dollar continues to thwart investor sentiment despite the bullish inventory data," said Stephen Innes, head of trading for Asia-Pacific at futures brokerage OANDA.
A stronger dollar pushes up the bill for countries paying for imports in other currencies, potentially curbing demand.
The American Petroleum Institute on Wednesday reported an unexpected drop in U.S. crude oil inventories by 907,000 barrels to 420.3 million barrels for the week to Feb. 16.
Inventories usually rise at this time of year, as many refineries cut crude intake to conduct maintenance, but a bottleneck in Canada's pipeline system has reduced U.S. imports and pushed U.S. stocks lower.
"Improved pipeline infrastructure to the Gulf coast and the decreased supply via TransCanada's Keystone pipeline, sent ... inventories tumbling," Innes said.
But analysts said oil markets were still generally well supported due to rising demand for crude and production restraint led by the Organization of the Petroleum Exporting Countries (OPEC) and Russia.
"OPEC production curbs have stabilized the market. Adherence to (the) agreement has been relatively good," Daniel Hynes, senior commodity strategist at ANZ bank, said in a report on Thursday.
(Reporting by Amanda Cooper; Editing by Edmund Blair)