Oil Falls as Saudi Rejects Producer Summit; Goldman Cuts Forecast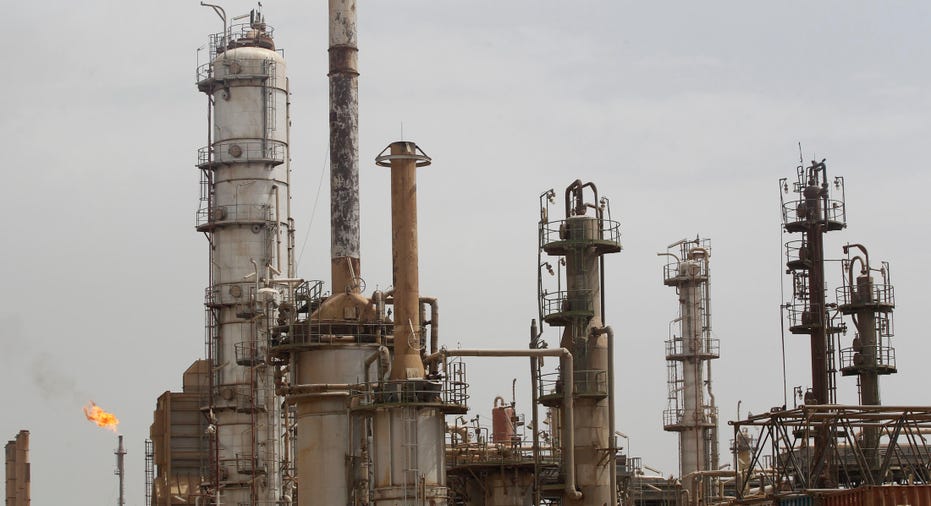 Crude oil prices fell on Friday as a stronger dollar, Saudi Arabia's dismissal of a producer summit and a lower price forecast by Goldman Sachs weighed, with prices headed for a weekly loss despite rallying in the previous session.
October Brent, the global oil benchmark, decreased 51 cents to $48.38 a barrel as of 0659 GMT after it settled up $1.31, or 2.8 percent, at $48.89 on Thursday.
October U.S. crude futures lost 65 cents to $45.27 a barrel after it settled up $1.77, or 4 percent, at $45.92 a barrel.
Saudi Arabia believes a summit of heads of states of oil producing countries would fail to produce concrete action toward defending oil prices, sources familiar with the matter said on Thursday.
The comments followed a meeting of Gulf Arab oil ministers with Qatar's emir in Doha, at which a Venezuelan proposal for an OPEC and non-OPEC summit was discussed.
The U.S. dollar edged higher in Asian trading on increased chances of more easing in Japan. A firmer U.S. dollar makes oil more expensive for holders of others currencies.
Goldman Sachs forecast on Friday 2015 WTI prices at $48.10 per barrel from an earlier estimate of $52 per barrel. It also lowered the 2016 WTI price forecast to $45 per barrel from $57 per barrel earlier.
Goldman also predicted 2015 Brent prices at $53.70 per barrel from $58.20 per barrel earlier, while it saw 2016 Brent prices at $49.50 per barrel from $62 per barrel earlier.
Oil prices rallied on Thursday after U.S. Energy Information Administration (EIA) data showed demand for gasoline over the latest four-week period rose almost 4 percent from a year ago.
Crude inventories were up 2.6 million barrels to 458 million barrels in the past week, compared with analysts' expectations for an increase of 933,000 barrels.
Yet crude stocks at the Cushing, Oklahoma, delivery hub fell by 897,000 barrels to 56.41 million barrels, EIA said.
"Crude oil stocks appear to be stabilizing as refinery demand continues to fall, not surprisingly as refining margins have considerably weakened," BNP Paribas said in a note.
Russia's energy minister expects cuts in global shale oil production to help stabilize the oil market. Alexander Novak also reaffirmed that Russia, one of the world's top oil producers, would not cut its own production.
Asian shares edged higher on Friday following gains on Wall Street while the dollar steadied, but gains were capped by uncertainty over whether the U.S. Federal Reserve will raise interest rates next week.
(Reporting by Meeyoung Cho; Editing by Richard Pullin and Biju Dwarakanath)