Oil Extends Slide Near $30, Brent Hits Lowest Point in 12 Years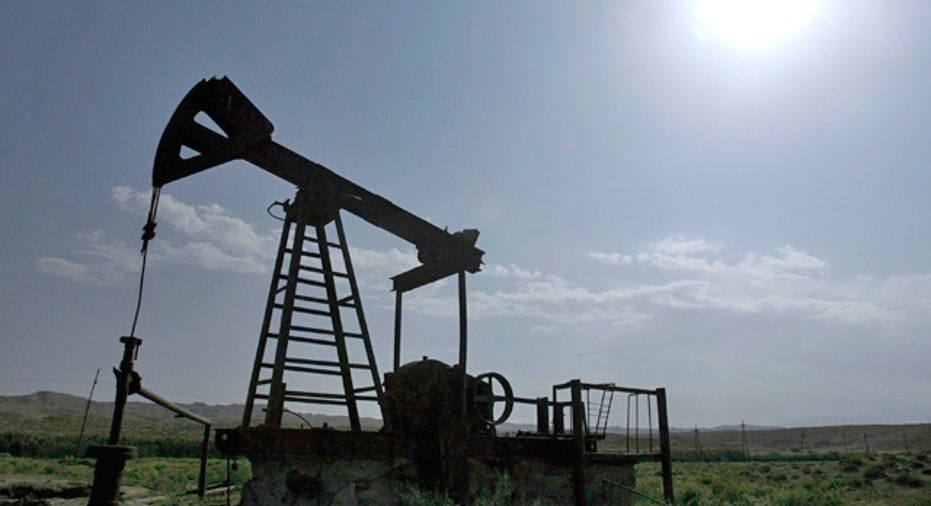 The prospect of Iranian oil adding to the global flood of crude pushed prices further down on Monday, with Brent crude touching its lowest level since 2003.
International sanctions against Tehran were lifted over the weekend, raising the prospect of an estimated extra 500,000 barrels a day of Iranian crude flooding the oversupplied global market. This year, worries about an economic slowdown in China, the world's second-biggest oil consumer, have already pushed crude down 20% since the beginning of the year.
"The lifting of Iranian sanctions should add to the selling momentum in oil prices," said Norbert Ruecker, head of commodities research at Switzerland's Julius Baer. "The oil market is seemingly facing its final washout while transitioning into a new normal."
Brent crude, the global oil benchmark, fell 0.8% to $28.72 a barrel on London's ICE Futures exchange. Earlier in the session, Brent fell as low as $27.67 a barrel, its lowest level in nearly 13 years.
On the New York Mercantile Exchange, West Texas Intermediate futures were trading down 1.2% at $30.02 a barrel.
The exact timeline for the ramp-up of Iranian crude oil exports is still unknown. Issues that need to be addressed include how much Iranian crude is in storage and could be released immediately as well as how large a discount Tehran will offer for its oil to secure a higher market share.
Analysts at Commerzbank said that it is unlikely that the Iranian production volume will be increased significantly this year.
"After all, Iraq and Libya took roughly twelve months to regain their original production levels following the wars in 2003 and 2011 respectively. Because Iran was unable to invest in its oil infrastructure for several years due to the sanctions and now has to make up for this, it is likely to take more rather than less time for oil production to normalize," the bank said in a note to clients.
Still, the lifting of the international sanctions against Tehran is expected to add to the bearish sentiment engulfing the market.
On Monday, JPMorgan Chase slashed its forecasts for oil prices this year, predicting that Brent will average $25 a barrel in the second quarter. For the whole year, the bank sees Brent averaging $31.50 a barrel, down from an earlier forecast of $51.50 a barrel, on expectations of an accelerating global glut of crude.
The Organization of the Petroleum Exporting Countries, a 12-nation producer cartel, said on Monday that the market would start to rebalance later this year as weak prices take their toll on production outside the cartel.
"After seven straight years of phenomenal non-OPEC supply growth, often greater than 2 million barrels a day, 2016 is set to see output decline as the effects of deep [capital expenditure] cuts start to feed through, " OPEC wrote in its closely watched monthly report.
But OPEC also said that its combined output--at 32.2 million barrels a day in December--remains above the demand for the group's oil, which OPEC pegs at 31.6 million barrels a day this year.
Meanwhile, where U.S. oil production has stubbornly refused to fall below 9 million barrels a day, demand is now starting to look "spectacularly weak," according to a note released by the U.K.'s Barclays bank.
U.S. demand for refined products is running at around 800,000 barrels a day, or 4.4%, below last year's January average. A key part of that decline is due to a much warmer winter, but the fall is so large that it raises concerns about deeper-seated demand weakness from reduced drilling activity and use of diesel in the commercial transport sector, the bank says.
Nymex reformulated gasoline blendstock--the benchmark gasoline contract--rose 1.4% to $1.04 a gallon. ICE gasoil changed hands at $271.25 a metric ton, down $0.50 from the previous settlement.
Sarah Kent and Biman Mukherji contributed to this article.
By Georgi Kantchev and Kevin Baxter