Oil Ends at One-Month Low on OPEC Doubts, Expected Record Output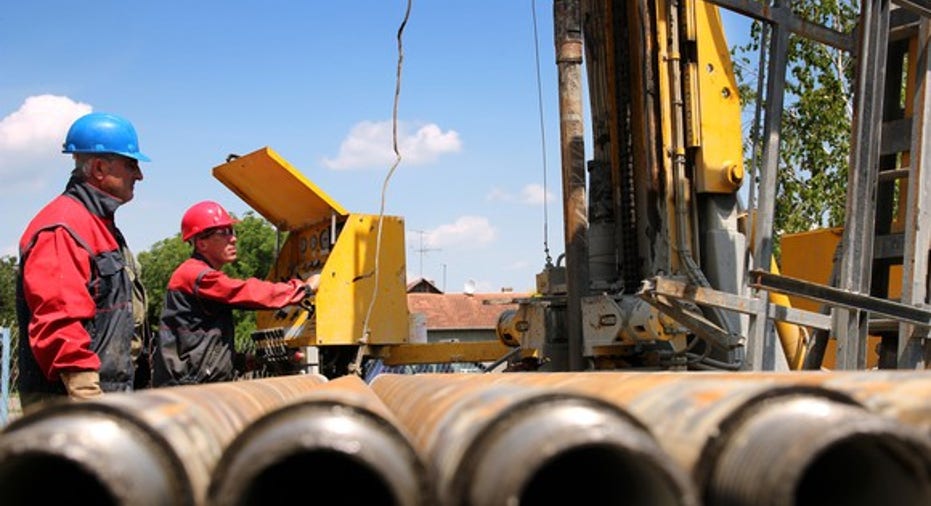 Oil prices settled at one-month lows on Monday after dropping over 3 percent on doubts about OPEC's ability to implement its planned production cuts, with the market further weighed by expectations that the cartel had record output in October.
The Organization of the Petroleum Exporting Countries (OPEC) approved a document on Monday outlining its long-term strategy, a sign its members are achieving consensus on managing production.
But OPEC has achieved little otherwise. Representatives met on Friday in Vienna, and then again on Saturday with their counterparts from non-member producers. They did not reach any specific terms, and sources said Iran has been reluctant to even freeze output.
A Reuters survey found on Monday OPEC's oil output likely hit a record high in October, rising to 33.82 million barrels per day.
Brent's front-month contract <LCOc1>, which expires after Monday's session, was down $1.41, or 2.8 percent, at $48.30 a barrel. It hit a low of $47.98 during the day.
The more active next-month Brent contracts were down $2.03, or 4 percent, at $48.65 a barrel.
U.S. West Texas Intermediate (WTI) futures <CLc1> were trading down $1.84, or 3.8 percent, at $46.86 a barrel after falling to $46.71.
The settlement for WTI was the lowest price since Sept. 29 and for Brent was the lowest since Sept. 30
"Investors in crude oil and energy stocks must be having a nightmare this Halloween," said Fawad Razaqzada, technical analyst at Forex.com.
"The latest fruitless discussions from the OPEC and non-OPEC members have caused ... a technical development that could lead to further momentum-based selling pressure."
Reservations over OPEC's output cut prompted analysts to leave their price outlooks broadly unchanged, a Reuters poll on Monday showed.
Compounding the bearish sentiment was data from energy monitoring service Genscape, cited by traders, which showed a build of 585,217 barrels of crude at the storage hub and delivery point for WTI in Cushing, Oklahoma, in the week to Oct. 28.
Oil prices have risen as much as 13 percent since OPEC announced on Sept. 27 a production cut to support prices after a slump that began in mid-2014. The cartel said how much each member should cut will be finalized at a Nov. 30 meeting.
Non-member Russia had agreed to cooperate, but a draft federal budget showed it expects to increase its output by 0.7 percent next year and 0.9 percent in 2018.
(Additional reporting by Libby George in LONDON and Aaron Sheldrick and Osamu Tsukimori in TOKYO; Editing by Alan Crosby and Meredith Mazzilli)