Oil edges up to near two-year highs as market tightens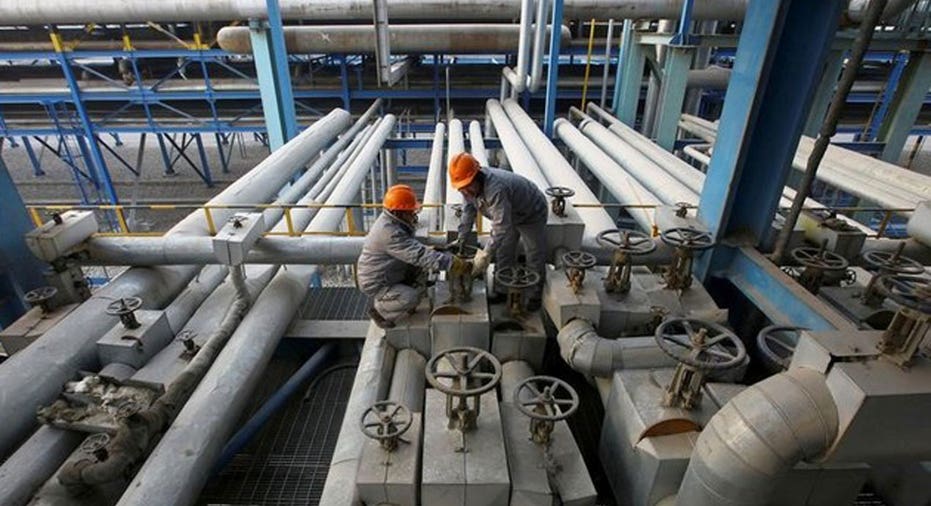 Oil prices edged up on Thursday, steadying near two-year highs as the outlook remained upbeat as OPEC-led supply cuts have tightened the market and drained inventories.
Brent crude LCOc1 settled up 13 cents, or 0.2 percent, at $60.62 per barrel. The benchmark hit $61.70 on Wednesday, its highest intraday level since July 2015. The contract is up by more than a third from its 2017-lows in June.
U.S. crude CLc1 ended 24 cents, or 0.4 percent, higher at $54.54, almost 30 percent above its 2017-lows in June.
Confidence has been fueled by an effort this year lead by the Organization of the Petroleum Exporting Countries and Russia to hold back about 1.8 million barrels per day (bpd) in oil production to tighten markets.
Saudi Arabian Energy Minister Khalid al-Falih said supply and demand balances were tightening and oil inventories falling, while compliance with the OPEC-led pact to curb supplies had been "excellent".
"Compliance as a whole for OPEC [ended] up being rather strong," said Mark Watkins, regional investment manager at U.S. Bank. "Now that we've flipped the calendar to November we have the OPEC meeting at the end of the month. There's expectation that there will be positive comments about extending the cuts past March."
The pact to withhold supplies runs to March 2018, but there is growing consensus to extend the deal to cover all of next year.
Iraq's oil minister said that OPEC's second-largest producer supports keeping curbs on global oil supply to bolster prices, adding $60 per barrel would be an acceptable target price for his country.
The energy ministers of Russia and Saudi Arabia, the world's top oil producers, were expected to travel to Tashkent, Uzbekistan, on Thursday night, two sources told Reuters. Both said the ministers were expected to give a briefing.
Oil was also supported by falling U.S. commercial crude inventories despite rising output.
U.S. crude oil inventories fell 2.4 million barrels last week despite a 46,000 bpd increase in production to 9.55 million bpd.
Goldman Sachs said it expected year-on-year U.S. oil production growth of 0.8 million to 0.9 million bpd at year-end 2017. That would put end-2017 output at 9.6-9.7 million bpd, close to its highest for at least three decades.
Traders said this was due to U.S. crude trading at a wide discount to Brent, making exports attractive. CL-LCO1=R
U.S. independent oil producer Pioneer Natural Resources said it expected to export 2.3 million barrels of oil in the fourth quarter.