Oil Edges Higher as Glut Swells Storage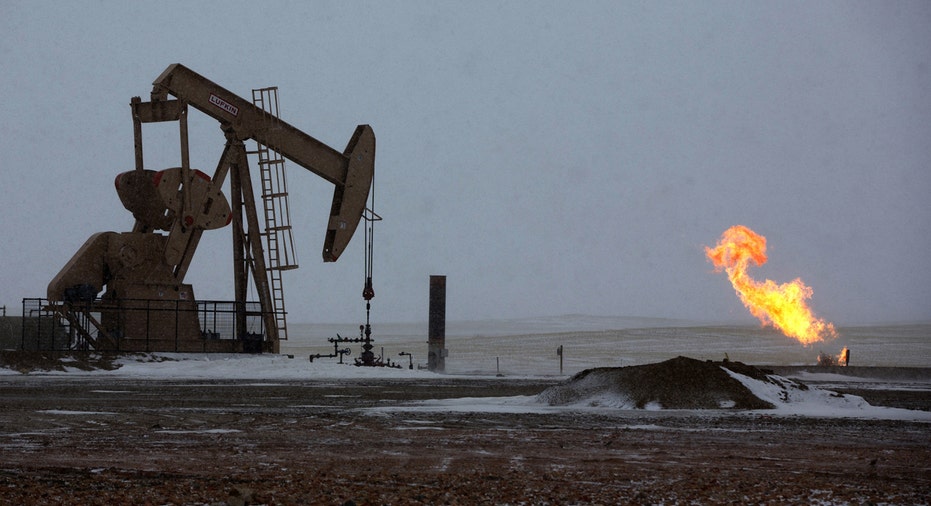 Oil edged higher on Monday as investors prepared for a week of important economic indicators, but prices remained range-bound on indications that the global storage was nearing capacity.
Brent, the international benchmark, was up 21 cents at $48.20 a barrel at 1133 GMT, 11 percent below this month's high.
U.S. crude futures traded up 26 cents at $44.86 a barrel.
"Today, we have a consolidation in the price of oil. From our point of view the low-to-mid $40s constitutes a decent floor because it's deep into the cost curve of the U.S. shale oil industry," said Harry Tchilinguirian, global head of commodity strategy at BNP Paribas.
Investors await the outcome of this week's two-day policy meeting of the U.S. Federal Reserve, just days after China's surprise fourth interest rate cut.
The United Arab Emirates oil minister said on Monday he expected an upward correction in oil prices next year as demand is set to recover more quickly than expected.
Suhail bin Mohammed al-Mazroui said OPEC, of which the UAE is a member, had agreed to continue following a market-driven strategy, meaning demand and supply, rather than intervention, would decide price levels.
Many oil market experts remained bearish about the outlook for prices, however, as signals strengthened of a widening supply glut which has already caused crude to lose more than half of its value since June 2014.
"While our distillate balances suggest that stocks will fall short of capacity, the margins of error are small and the risks high, leaving risks to current crude oil prices and timespreads as skewed to the downside through next spring," analysts at Goldman Sachs wrote.
Unwanted diesel and jet fuel (distillate) cargoes are backing up outside Europe's ports and taking longer, slower routes around the southern tip of Africa to buy time.
Research consultancy Energy Aspects said product stocks rose by 0.6 million barrels per day in the third quarter.
Rising inventories as well as a mild winter expected for Europe and North America as a result of an El Nino weather event would likely lead to reduced refinery production and lower use of crude by refiners, it added.
Due to low oil prices, investment in the sector in 2016 is likely to decline further after sliding this year by more than a fifth, Fatih Birol, executive director of the International Energy Agency (IEA), said on Monday.
"If it comes true, this will be the first time in two decades we will see oil investments declining for two consecutive years and may be an indication for future oil markets," he said at Singapore International Energy Week.
(Additional reporting by Henning Gloystein and Keith Wallis in Singapore; Editing by Dale Hudson and William Hardy)