Oil Drops on Production Cut Skepticism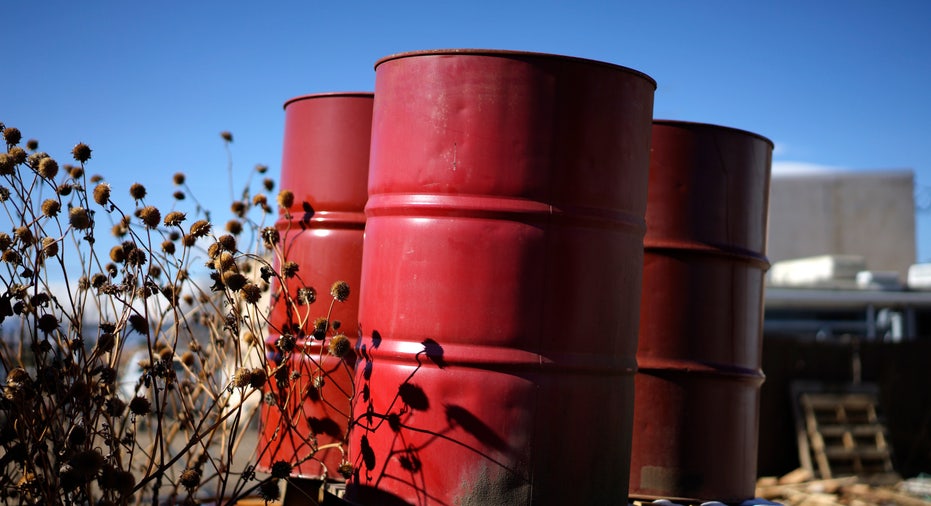 Oil prices fell Wednesday following waning optimism that major oil producers will cut production and inventory data that showed rising stockpiles in key areas.
Light, sweet crude for January delivery settled down $1.16, or 2.3%, at $49.77 a barrel on the New York Mercantile Exchange. Brent, the global benchmark, fell 93 cents, or 1.7% to $53 a barrel.
The Organization of the Petroleum Exporting Countries will meet with non-OPEC producers to discuss output cuts this weekend. While OPEC's agreement to cut production boosted oil prices to a one-year high this week, some remain skeptical on the ability of major producers to adhere to output limits.
"There's continued uncertainty about whether or not OPEC and some non-OPEC producers can effectively cut in accordance with the agreement, " said Tony Headrick, energy analyst at CHS Hedging. Oil has hit "a bit of a soft patch here."
The cartel wants nonmembers to slash production by 600,000 barrels a day. Many market observers believe that a negative outcome of the coming meeting could damp positive sentiment. Growing doubts over OPEC's ability to enforce cuts would make it even more difficult to persuade non-OPEC producers to curb output, especially if OPEC members already exempt from the production deal such as Nigeria start ramping up exports.
Germany's Commerzbank said that it would be difficult to get OPEC to cut production even if the likes of Nigeria and Libya maintained current output. It will be almost impossible to do so if those countries start pumping larger volumes.
Still, traders widely expect prices to remain elevated into 2017 now that OPEC has reasserted its clout. BMI Research said it expects Brent prices to average $55 a barrel next year as the oversupply that has long weighed down prices comes to an end.
"The OPEC decision will essentially bring forward rebalancing by more than six months, leveraging stronger seasonal demand in the summer to unwind the bloated crude stocks," BMI analysts wrote. "Naturally, compliance by both OPEC and non-OPEC members will be essential, otherwise the market will likely remain in oversupply to at least" the third quarter.
On Wednesday the U.S. Energy Information Administration showed that crude-oil stockpiles declined by 2.4 million barrels for the week ended Dec. 2. from the previous week, a larger-than-expected fall in storage. However, oil prices were pressured by a 3.8 million barrel increase at the Cushing, Okla., delivery point for U.S. stocks, which outweighed the overall decline in inventory.
"The EIA report kind of accentuated some selling pressure," said Jim Ritterbusch, president of Ritterbusch & Associates. "The data by and large looked bearish to me,"
Stockpiles of gasoline and distillates saw big gains for the week ended Dec. 2, which analysts said also weighed on the crude oil market. According to the EIA, gasoline stockpiles jumped by 3.4 million barrels and distillates increased by 2.5 million barrels.
Gasoline futures fell 1.8% to $1.5082 a gallon and diesel futures fell 1.2% to $1.6184 a gallon.