Oil Drops After Weak Economic Data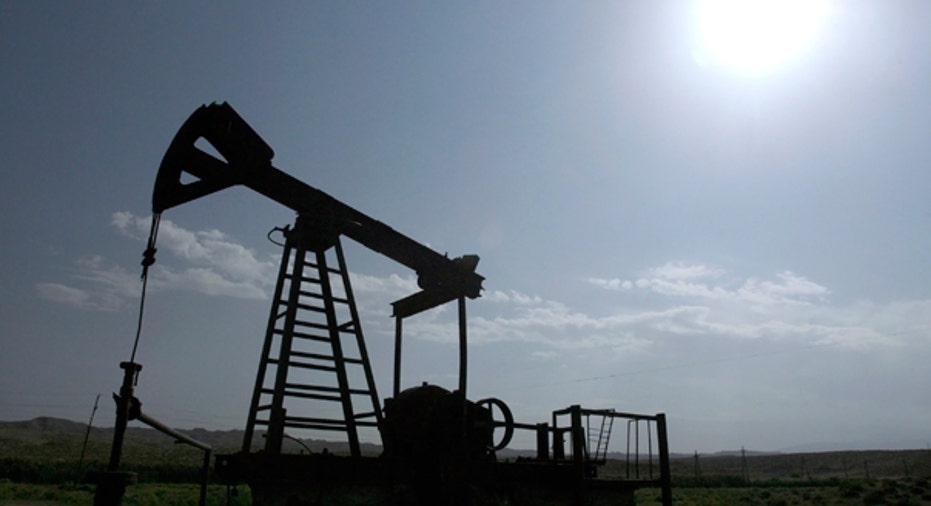 Oil prices fell for a fourth straight day on Friday, dropping under $100 a barrel to 16-month lows after weak U.S. and Chinese economic data thrashed markets by pushing investors into safer havens.
Data showing U.S. job growth stumbled in May and the first rise in the jobless rate in nearly a year added to concerns about the health of the global economy after reports showing declines in No. 2 oil consumer China's manufacturing sector dragged crude down in early trade.
The weak data added to ongoing worries about the impact of the euro zone crisis on fuel demand, which have helped drag Brent crude down from 2012 peaks over $128 a barrel in early March.
"From China to Europe to the U.S., all the data have shown real slowing," said John Kilduff, partner at Again Capital in New York.
In May, both Brent and U.S. crude posted their biggest monthly losses since late 2008, as trader focus on the potential disruption of Iranian oil supplies due to Western sanctions against Tehran was overcome by the wider economic concerns.
The bearish sentiment swept across markets, with U.S. stocks dropping into negative territory for the year and the Thomson Reuters-Jefferies CRB commodity index down 1.9 percent to the lowest level since September 2010. Gold rose more than 3 percent and the yield on benchmark 10-year Treasury note to a record low below 1.5 percent.
Brent July crude tumbled $3.79 to $98.08 a barrel by 2:22 p.m. EDT (1822 GMT), having pushed below $100 for the first time since October. Brent's intraday low of $97.54 was the weakest since February 2011.
U.S. July crude gave up $3.66 to trade at $82.87 a barrel, after hitting $82.29, the lowest since October.
Brent trading volumes were strong, up 32 percent over the 30-day moving average in afternoon trade, while U.S. crude futures were closer to normal levels.
Friday's drop plunged both contracts further into oversold territory based on the 14-day relative strength index. U.S. crude dropped to just over 16, the lowest level since 1986, well under the 30 level that typically indicates a commodity has been oversold. Brent dipped to around 17, a level not hit since 2008.
Refined product futures also tumbled. U.S. RBOB gasoline for July delivery  slid more than 2 percent to hit an intraday low of $2.6326 a gallon, the lowest for front-month gasoline since December. Heating oil  lost nearly 3 percent to hit a low of $2.6085, lowest for front-month heating oil since January.
FACTORY SLOWDOWN
Further pressure came from reports showing widespread slowing in manufacturing. In addition to the Markit's Eurozone PMI slump to its lowest since June 2009, the Markit/CIPS PMI showed Britain's manufacturing sector shrank at its fastest pace in three years in May.
U.S. manufacturing also slowed in May, though a gauge of new orders rose to its highest in over a year, according to an industry report.
The oil price rout on Friday continues a retreat that began after Brent rallied above $128 a barrel in March, the highest since 2008. That rally was due to concerns over the loss of Iranian oil due to tighter sanctions and to other supply disruptions.
The threat to economic growth from the high prices sparked consumer countries to consider releasing strategic reserves and caused top exporter Saudi Arabia to raise production in an effort to bring prices back to $100.
"We want a price around $100, that's what we want," Saudi Oil Minister Ali al-Naimi said on May 13. "A $100 price is great."
While the price slide is considered unlikely to prompt Saudi Arabia to quickly cut production, especially with the European Union's embargo on Iranian oil still slated for July, other OPEC countries need a higher price to balance budgets.