Oil Down as U.S. Glut Overshadows Producer Talks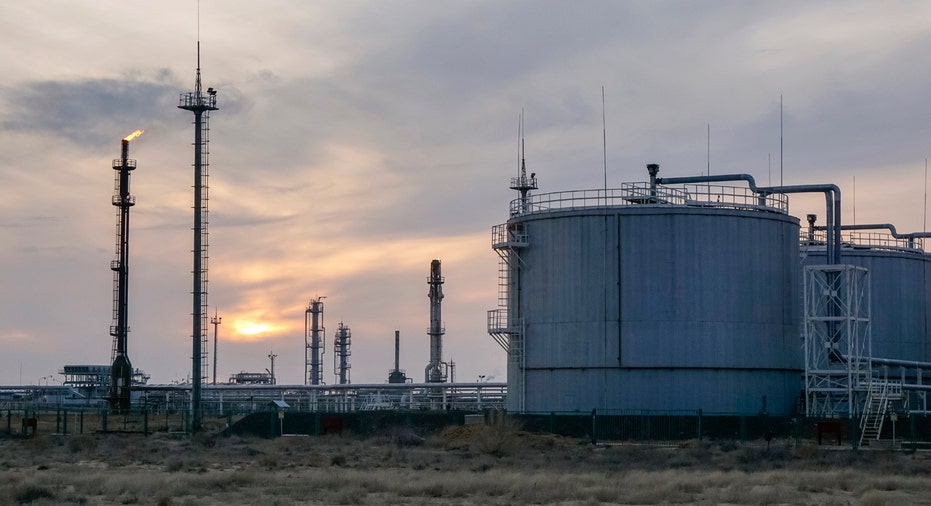 Oil prices were down 4 percent on Friday, with Brent on track to a third straight week of losses as record high U.S. crude stockpiles intensified worries that a plan to freeze world output will do little or nothing to reduce massive supplies already in the market.
A slide in the U.S. equity markets, which have for weeks been trading in tandem with oil, also weighed on crude, traders said.
U.S. crude futures were down $1.17, or 3.8 percent, at $29.60 by 11:51 a.m. EST (1651 GMT), leading declines in the global oil market.
Brent crude was down $1.28, or 3.7 percent, at $33 a barrel.
Brent was poised to finish the week down about 1 percent while U.S. crude showed a slight gain in what had been a particularly volatile for oil, with prices falling and rising as much as 5 percent in a day.
Oil has shed 70 percent from highs above $100 a barrel in a selloff that has seen little pause over the past 20 months. Since last Friday though, some traders believed the market had seen a bottom on talk that OPEC was on a plan to reign in production.
This week, Saudi Arabia, the lynchpin of the Organization of the Petroleum Exporting Countries, along with Qatar and Venezuela, and non-OPEC member Russia, proposed to freeze output at January's highs.
Iran, the main stumbling block to any production control due to its zeal to recapture market share lost to sanctions, welcomed the plan without commitment. Iraq was also non-committal.
U.S. government on Thursday meanwhile showed crude inventories rose 2.1 million barrels to a new peak of 504.1 million last week, overshadowing the output freeze proposed by the producers.
"There's a stark contrast between a freeze and a cut and the continued U.S. inventory builds will show the ineffectiveness of any production caps," said Pete Donovan, crude broker at New York's Liquidity Energy.
Analysts are generally of the view that U.S. stockpiles will rise amid seasonal spring refinery maintenance works.
On the positive side, U.S. shale producers, for the first time in months, were placing new hedges to lock in 2017 prices at around $45 a barrel, promoting price recovery at the back end of the U.S. crude futures curve.
Bank of America Merrill Lynch said in a note on Friday that if the output freeze worked and gasoline fuel prices remained affordable "that should help push oil back to $47 by June."
The market is awaiting U.S. oil rig count data due at about 1:00 p.m. (1800 GMT) for an indication of future production.
(By Barani Krishnan; Additional reporting by Ahmad Ghaddar in London; Editing by Marguerita Choy)