Oil Down as Rally Snaps on Rising Crude, China Fuel Exports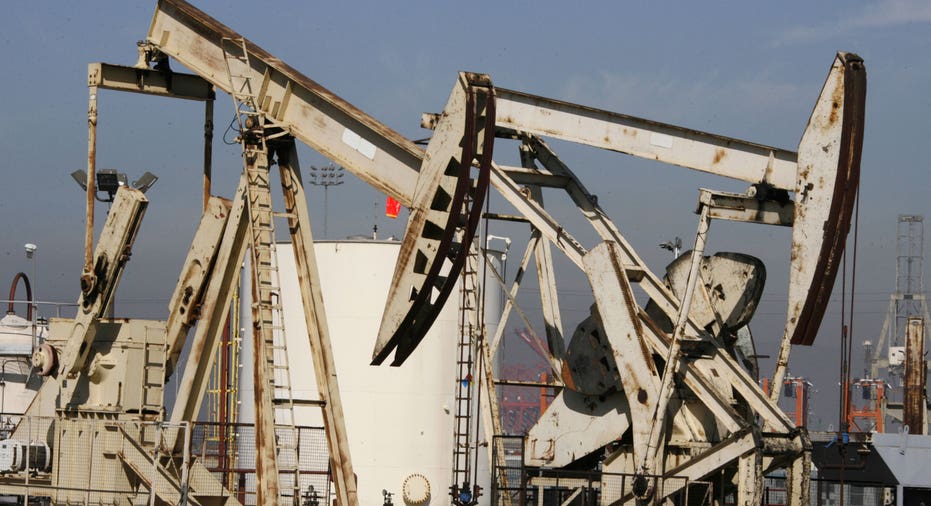 Oil prices fell more than 2 percent on Monday, retreating from last week's two-month highs, on worries about burgeoning Chinese fuel exports, more Iraqi and Nigerian crude shipments and a rising U.S. oil rig count.
China's July diesel and gasoline exports soared 181.8 percent and 145.2 percent respectively from the same month last year, putting pressure on refined product margins.
U.S. drillers added 10 oil rigs in the week to Aug. 19, the eight straight week of rig additions, as crude rebounded towards the $50 a barrel mark that makes drilling viable.
Iraq's plans this week to increase exports of Kirkuk crude by 150,000 bpd from northern fields weighed on prices, traders said.
Also hitting sentiment was an announcement by a Nigerian militant group that it was ready for a ceasefire and dialog with the government. The group had in the past claimed a wave of attacks on oil facilities in the Niger Delta.
Data from market intelligence firm Genscape, showing a drawdown of over 187,000 barrels last week at the Cushing, Oklahoma delivery hub for U.S. crude futures, did little to shore up sentiment, traders who saw the numbers said.
Brent crude was down $1.34, or 2.6 percent, at $49.54 a barrel by 11:02 a.m. EDT (1502 GMT). Brent hit a two-month high of $51.22 on Friday.
U.S. West Texas Intermediate (WTI) crude's most active contract, October, fell $1.28, or 2.5 percent, to $49.60 a barrel. WTI's front-month contract, September, which expires at Monday's settlement, hit a six-week high of $48.75 on Friday.
Oil rallied with few stops over the past two weeks, going from a bear to bull market as it reversed a loss of over 20 percent in early August on speculation Saudi Arabia and the rest of the Organization of the Petroleum Exporting Countries will agree to a production freeze with Russia and other non-OPEC members.
"We continue to view a meaningful OPEC production agreement as highly unlikely," Wall Street investment bank Morgan Stanley said in a note.
"It is unlikely Riyadh will take any freeze negotiation seriously as officials believe the market share policy is slowly but surely working," Morgan Stanley said, referring to Saudi Arabia's policy of defending market share above price support.
It, however, added that oil could be volatile between now and late September before OPEC and other producers meet in Algeria.
Based on the growing crude output and storage overhang in fuel, investment bank Barclays said crude at $50 and above was unsustainable.
"Oil prices will likely experience another short-term dip in the coming weeks," it added.
(By Barani Krishnan; Additional reporting by Ahmad Ghaddar in LONDON and Henning Gloystein and Roslan Khasawneh in SINGAPORE; Editing by David Goodman and Marguerita Choy)