Oil slips as trade tensions weigh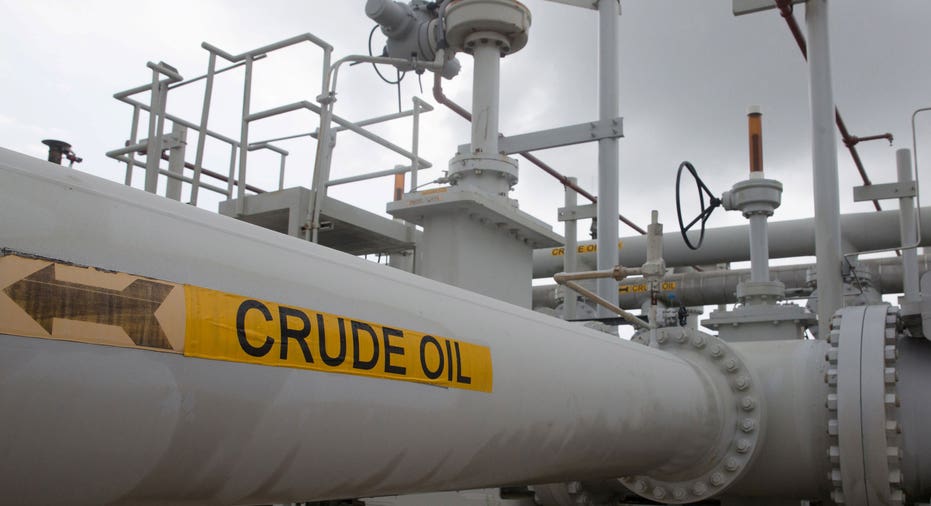 Oil slipped toward $77 a barrel on Friday, under pressure from higher Saudi production and trade tensions between the United States and China, although oil supply disruptions lent support.
Top exporter Saudi Arabia told OPEC it raised oil output by almost 500,000 barrels per day last month, OPEC sources said, a sign Riyadh wants to make up for shortages elsewhere and dampen prices.
Brent crude, the global benchmark, was down 19 cents at $77.20 a barrel by 0910 GMT. U.S. crude <CLc1> slipped 2 cents to $72.92.
"On the bearish side both Saudi Arabia and Russia are living up to their promise to increase output," said Tamas Varga of oil broker PVM. "Looming U.S. sanctions on Iran, however, are causing serious concerns amongst market players."
U.S. tariffs on $34 billion in Chinese imports took effect as a deadline passed on Friday and Beijing has vowed to respond immediately in kind, setting the two world's biggest economies on a path toward a full-blown trade conflict.
"The oil market is in the hands of global politics," said Norbert Ruecker, head of macro and commodity research at Julius Baer. "China's reciprocation will in a first tranche include agricultural commodities and in a second tranche most likely oil products and crude oil."
A U.S. government report also weighed on prices this week, by crude stockpiles rose 1.3 million barrels and showing unexpectedly ample supplies after analysts had forecast a decline.
The potential trade war between the United States and China comes amid a tight oil market.
Oil output cuts by the Organization of Petroleum Exporting Countries and allies including Russia since January 2017 have reduced a glut of crude.
Involuntary drops in supply in Venezuela, Angola and Libya have made the cutbacks even bigger, although OPEC has now started to ease those curbs with Saudi Arabia pumping more.
Even so, renewed U.S. sanctions on Iran against its oil exports look set to tighten supply further.
South Korea, a major buyer of Iranian oil, will not lift any in July for the first time since August 2012, three sources familiar with the matter said on Friday.
(Additional reporting by Henning Gloystein and Meng Meng; Editing by Edmund Blair)