Oil Climbs to Highest Level Since Early June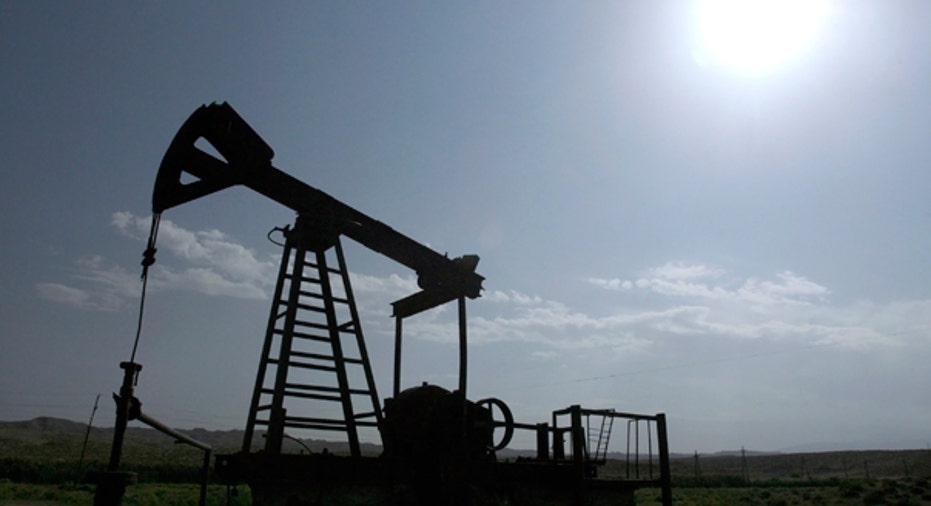 Oil jumped Thursday by the biggest percentage in two months, hitting a three-week high as U.S. data on jobless claims and retail sales came in stronger than expected, raising hopes that economic recovery was gaining traction.
Independent data showing U.S. private hiring surged in June set the stage for a possible upside surprise in Friday's U.S. non-farm payrolls report, traders said.
After weekly U.S. data showed a surprisingly small decline in oil stocks, ICE Brent crude extended its rally while the U.S. benchmark faltered.
The Brent/WTI spread blew out by $3 to top $20 a barrel, the widest since June 20, as production problems plagued North Sea oil supplies and as traders bet that European governments would release fewer barrels than expected under a global injection of emergency stocks that has failed to tame prices.
In London, ICE Brent crude futures for August delivery settled at $118.59 a barrel, gaining $4.97, or 4.4 percent, their biggest one-day gain since May 9. It hit a session high of $118.70, the highest intraday since June 15.
U.S. August crude lagged, rising by just $2.02, or 2.1 percent, to settle at $98.67, off its session high of $99.42 -- the highest intraday price since June 15.
Traders focused on the jobs-related data even after U.S. government data showed crude oil inventories fell by just 889,000 barrels last week. That decline was less than forecast and well below the 3.2 million barrel drawdown in an industry report on Tuesday.
``Prices are still up, with investors minding pundits' views that the economy will pick up in the second half,'' said Mark Waggoner, president of Excel Futures in Bend, Oregon.
ECONOMY DRIVES
U.S. private hiring surged in June, data from payrolls processor ADP showed while the Labor Department reported new claims for unemployment benefits fell more than projected last week.
Leading U.S. retailers reported better-than-expected sales for June, further boosting hopes for oil demand.
U.S. equities rallied on the economic data while the euro rose against the dollar, with investors now looking ahead to Friday's employment report to provide more evidence of a pick-up in growth.
Economists polled by Reuters prior to the ADP figures expected the report, due at 8:30 a.m. EDT (1230 GMT) on Friday, to show employers added 90,000 jobs in June.
``It's generally a confirmation that the weakness we saw in the May data was more in the way of a bump in the road rather than falling off into some abyss,'' said David Resler, chief economist at Nomura Securities International in New York.
``The soft patch will prove to be a temporary one, but that doesn't mean we'll be roaring ahead with growth,'' Resler said.
The European Central Bank's widely expected interest rate hike had little impact on prices, traders said.
RECOVERY AFTER IEA STOCKS RELEASE SHOCK
Oil prices have rebounded about 10 percent after plunging to four-month lows following the International Energy Agency's shock announcment on June 23 that member nations would release 60 million barrels of oil reserves.
The IEA said it would consider later this month whether or not to release more reserves, but does not see the program extending for longer than a month or two.
Top investment banks Goldman Sachs , Morgan Stanley and Barclays Capital have published upbeat forecasts on the outlook for oil fundamentals this week, with some warning of shrinking spare capacity.
``In our view, it is only a matter of time before inventories and OPEC spare capacity become effectively exhausted, requiring higher oil prices to restrain demand, keeping it in line with available supply,'' said Goldman Sachs analysts in a note released on Thursday.