Ohio State: Dismiss ex-player's lawsuit over image use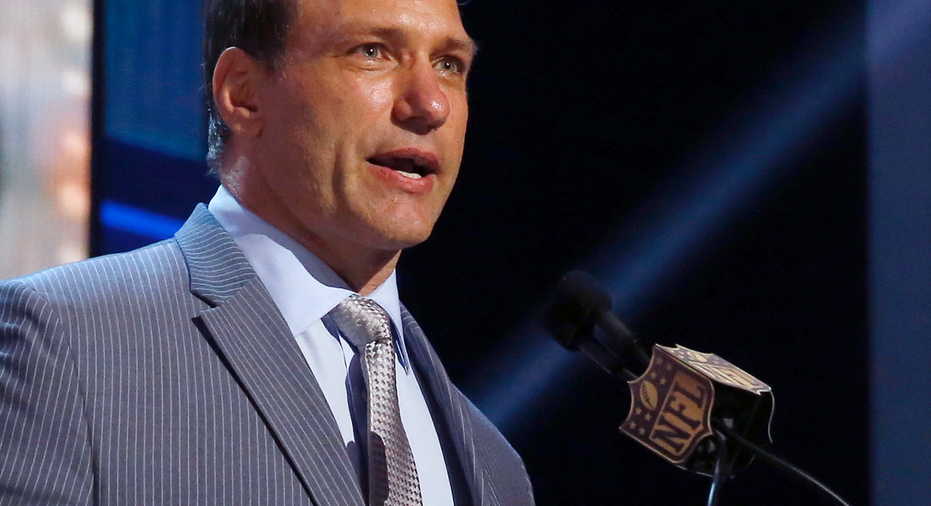 Ohio State wants a federal judge to dismiss a class-action lawsuit by one of its most famous football stars who alleges athletes' images were used without their permission and without compensation.
In a sign of how closely aligned that star, Chris Spielman, is with the university, however, Ohio State also is pledging to work with him to resolve the dispute.
At issue is an antitrust complaint filed by Spielman in July that targeted Ohio State marketing programs and contracts that promote the university using likenesses of athletes. One example is a Honda-sponsored program of 64 banners hung around Ohio Stadium featuring photos of former players.
The lawsuit names Ohio State and talent management giant IMG as defendants and names Honda and Nike as co-conspirators. Nike is targeted for its "Legends of the Scarlet and Gray" vintage jersey licensing program and other apparel contracts with Ohio State.
The lawsuit accuses the university and the companies of "unjust and monopolistic behaviors" and asks for compensation above $75,000, as is typical in such complaints. It notes that Ohio State makes millions of dollars from merchandising programs involving former athletes.
In a court filing Monday, the university said federal courts don't have jurisdiction over the complaint and Spielman hasn't met a legal burden required in such antitrust lawsuits.
Spielman "has not alleged that he sought and was denied a trademark license from Ohio State or that he was in any way precluded from exercising his own intellectual property rights by Ohio State's contracts," the university said.
Honda and Nike have declined to comment. A message was left Tuesday with an attorney representing IMG.
Spielman hasn't alleged any "market-wide anticompetitive effect" from the university's actions, another reason why his lawsuit should be dismissed, the university said.
Any remaining allegations should be heard by the Ohio Court of Claims, not the federal courts, the university said.
The university worked with Spielman and his attorneys to resolve the banner dispute after Spielman raised his concerns and the university determined the athletes pictured on them hadn't been contacted in advance, Ohio State Athletic Director Gene Smith said Tuesday.
"Those discussions continued for several months," Smith said. "The filing of the lawsuit does not change our commitment to seeking a resolution of the banner issue."
Spielman's attorney, Brian Duncan, said he's disappointed the university is trying to have the suit thrown out "instead of trying to resolve the underlying claims." He said he and others are prepared to continue fighting for Spielman and the other former players.
Court rules required the university to respond to the lawsuit, and Ohio State believes Spielman made claims that were legally and factually unfounded, leading to the request to dismiss the complaint, said university spokesman Chris Davey.
Spielman is an NFL and college football analyst for Fox. He was an All-American linebacker at Ohio State, where he played from 1985 to 1987, and an All-Pro linebacker in the NFL who spent most of his career with the Detroit Lions.
A major breast cancer research center at Ohio State carries the name of his late wife, Stefanie Spielman, who died of cancer in 2009.
Spielman previously said he'd donate any money he receives from the lawsuit directly to the university's athletic department. He called the ability to negotiate corporate use of his name and image "a basic human right."
Spielman also has said attaching his name to Honda puts him in a difficult situation given a separate sponsorship deal he has with a local Mazda dealership.
In an unrelated development, an arrest warrant was issued Monday in Illinois for Spielman's son, Noah. The 21-year-old is one of five Wheaton College players charged with aggravated battery, mob action and unlawful restraint in an alleged hazing case involving another team member.
___
Andrew Welsh-Huggins can be reached on Twitter at https://twitter.com/awhcolumbus.