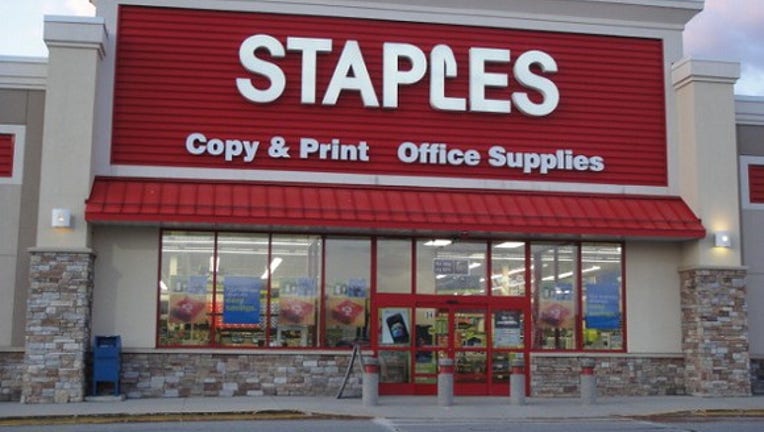 Staples Inc is in talks with private-equity firms about a potential sale, a source familiar with the matter said on Tuesday, sending shares of the largest U.S. office supplies retailer up more than 10 percent.
A sale to a private equity firm could provide relief from the market pressure facing the retailer, following its failed merger with a rival and increasingly potent online competition.
The source spoke on condition of anonymity because the process is confidential. Staples spokesman Mark Cautela declined to comment on Tuesday.
In 2015, Staples tried to merge with rival Office Depot Inc to help address its declining sales, but the deal was called off a year later due to antitrust concerns.
Staples and Office Depot have since announced cost-cutting and restructuring plans. Staples last year sold its UK business to restructuring specialist Hilco Capital for a "nominal" amount and a majority stake of its European business to private equity firm Cerberus Capital Management LP.
Framingham, Massachusetts-based Staples had a market value of $5.65 billion as of Monday.
In the United States, it has been focusing on selling its products to small businesses to help counter the loss of consumers to online retailers and big-box stores such as Costco Wholesale Corp and Wal-Mart Stores Inc. Last month, it announced plans to sell roughly 60 stores in North America.
More from FOXBusiness.com
Staples has reported falling sales for the last five years. In its most recent quarter, it recorded a net loss of $615 million and a sales decline of 3 percent compared with the prior year. Staples shares were up 11.1 percent at $9.63 in late morning trading, off an earlier high of $10.00.
The Wall Street Journal reported earlier that Staples was exploring a sale.
(Reporting by Sruthi Ramakrishnan in Bengaluru and Lauren Hirsch in New York; Editing by Martina D'Couto and Matthew Lewis)