Office Depot beats 1Q profit forecasts on cost cuts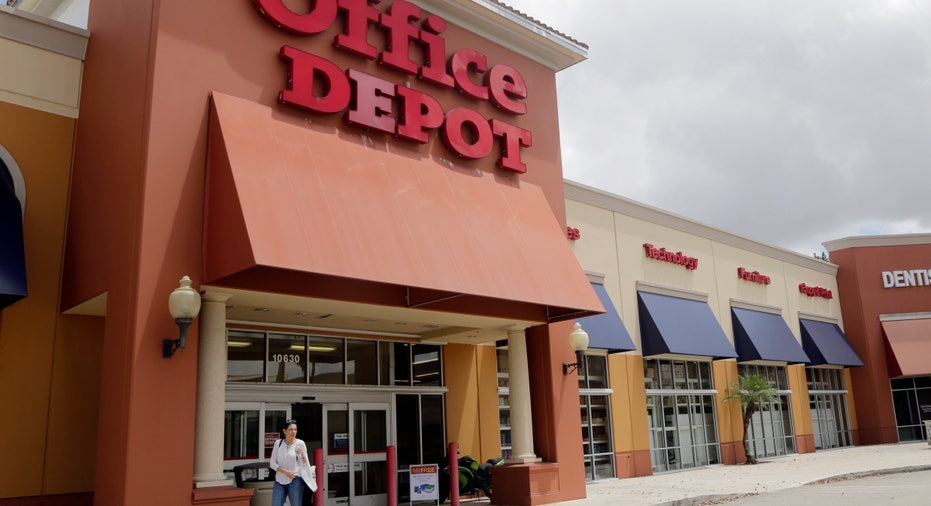 Office Depot Inc.'s first-quarter profit more than doubled as the office supply retailer continued to close stores and cut costs.
The company has plans to close 75 stores this year, following the closure of 120 stores in 2016. It has also been reorganizing its business following the failure of a $6.3 billion buyout deal from rival Staples Inc. in 2016.
The Boca Raton, Florida, company reported profit of $116 million, or 22 cents per share. Earnings, adjusted to account for discontinued operations, were 16 cents per share.
The results topped Wall Street expectations. The average estimate of six analysts surveyed by Zacks Investment Research was for earnings of 12 cents per share.
Revenue continued falling during the quarter, shedding 7 percent to $2.68 billion. Four analysts surveyed by Zacks expected $2.73 billion.
Cost-cutting measures offset the revenue decline.
Office Depot shares have risen 13 percent since the beginning of the year. The stock has fallen 17 percent in the last 12 months.
_____
Elements of this story were generated by Automated Insights using data from Zacks Investment Research. Access a Zacks stock report on ODP at https://www.zacks.com/ap/ODP
_____
Keywords: Office Depot, Earnings Report