Obama, Trump to Set Differences Aside For Awkward White House Meeting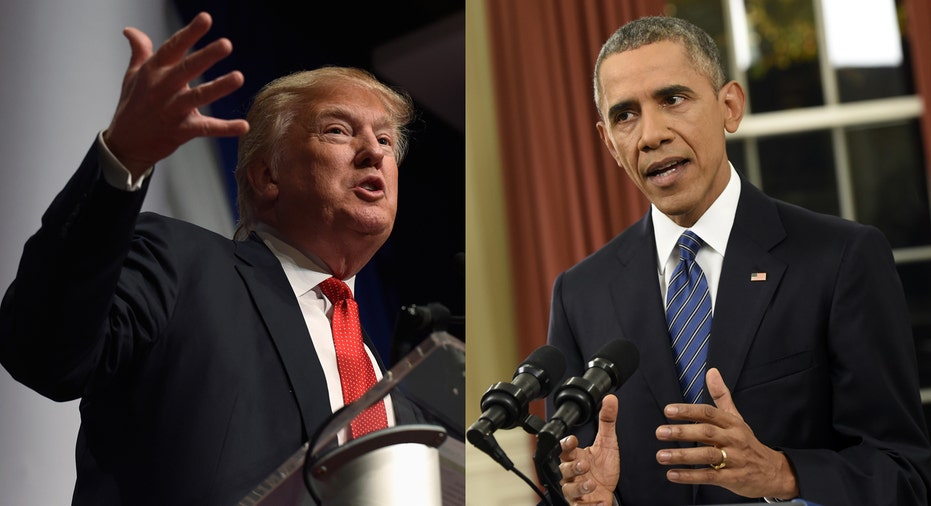 U.S. President Barack Obama will host an awkward meeting with President-elect Donald Trump at the White House on Thursday in their first public step toward a peaceful transition of power after the Republican businessman's surprise election victory.
The two men have had almost no one-on-one contact previously. Trump led the "birther" movement that questioned Obama's U.S. citizenship and has pledged to overturn the Democratic president's signature policy achievements after he takes office on Jan. 20
Obama campaigned vigorously for Trump's Democratic rival, former Secretary of State Hillary Clinton, and called Trump both temperamentally unfit for the presidency and dangerously unprepared to have access to U.S. nuclear codes.
They will seek to put that history behind them, at least for the cameras, during a meeting in the Oval Office at 11 a.m. First lady Michelle Obama will also meet privately with Trump's wife, Melania, in the White House residence.
Obama said on Wednesday that despite his major differences with the New York real estate magnate, he would follow the lead of former Republican President George W. Bush in 2008 and ensure a smooth handover to Trump.
"Eight years ago, President Bush and I had some pretty significant differences, but President Bush's team could not have been more professional or more gracious in making sure we had a smooth transition," Obama said. "So I have instructed my team to follow the example that President Bush's team set."
Trump spent Wednesday focusing on that transition during meetings with his staff at Trump Tower in New York.
After taking office, he will enjoy Republican majorities in both chambers of the U.S. Congress that could help him implement his legislative agenda and scrap or roll back Obama policies that he dislikes, such as the Affordable Care Act, the nuclear deal with Iran and U.S. participation in the Paris agreement to fight global warming.
White House spokesman Josh Earnest said Obama would brief Trump about the benefits of those policies during their meeting.
"There is a tradition, particularly with regard to executive agreements, of successive presidents preserving some element of continuity," Earnest said. "I don't know whether or not that will fly in this case."
Trump said after his victory that he would work to heal the divisions set off by the bitter campaign. Clinton urged her disappointed supporters to give Trump an "open mind" and Obama said he was rooting for his successor.
(Reporting by Jeff Mason and Steve Holland; Editing by Peter Cooney)