NYC police: Car driver cut off casino bus before it crashed into building, injuring 6 people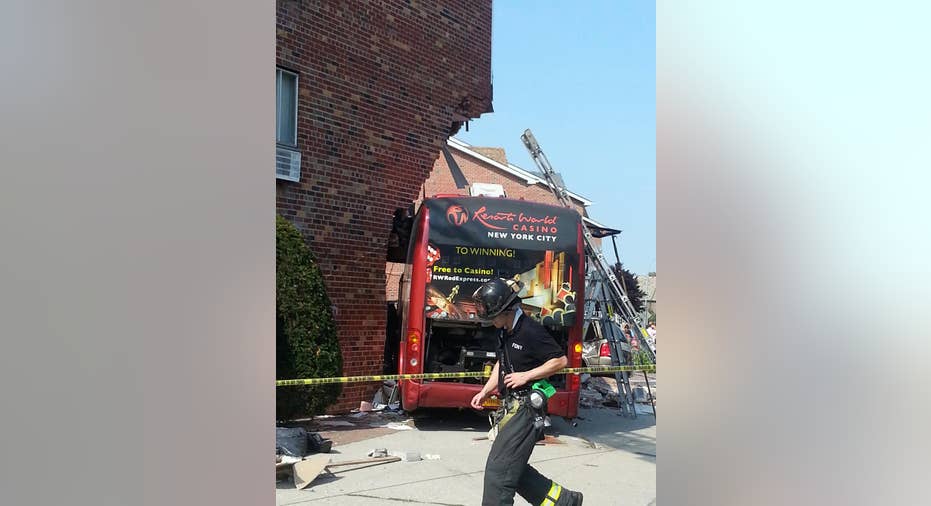 New York City police have ticketed the driver of a car they say cut off a casino bus before it slammed into a brick building, injuring six people.
Officials said Tuesday that the 37-year-old man who was driving the Toyota sedan was issued a summons for making an improper turn from the far left lane Monday afternoon in the Rego Park section of Queens.
In doing so, they say, he forced Resorts World Casino bus driver James Honorat to jump the sidewalk and shear off part of the three-story building.
Honorat is hospitalized with cuts to his face and hands. He was not charged.
Police say five passengers have been treated for injuries that weren't believed to be life-threatening.