NYC launches ferry service with Queens, East River routes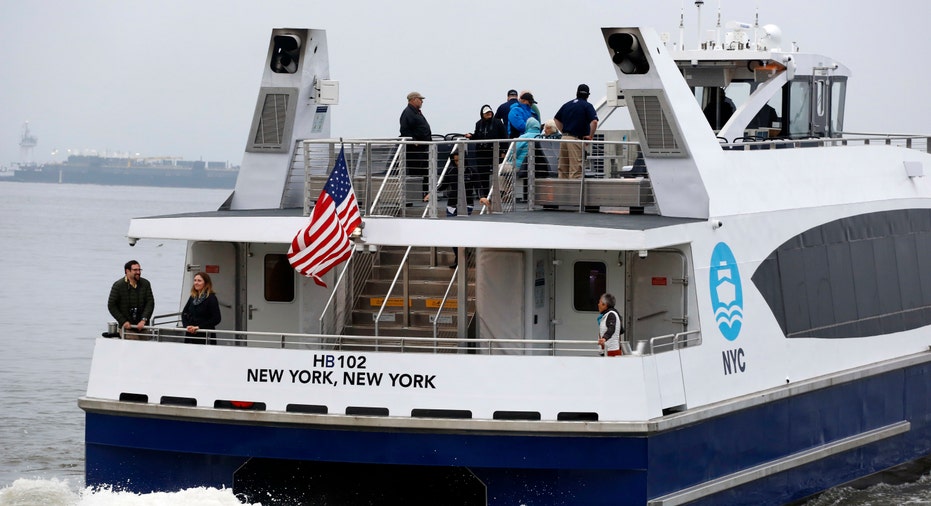 New York City has launched its new ferry service.
The NYC Ferry service started Monday with a Rockaway, Queens, route . The area got priority because residents there have some of the city's longest commutes.
The launch also included a previously existing East River route with refurbished ferries.
NYC Ferry will get a South Brooklyn route on June 1. An Astoria, Queens, route begins in August, followed by Lower East Side and Bronx routes in 2018. An estimated 4.6 million passengers a year are expected to use the ferries, which will cut travel times by as much as two-thirds.
A ride costs $2.75, the same as the subway, and includes transfers.
Riders can buy tickets on their smartphones as well as from an agent or a ticket machine.
The ferries are Wi-Fi capable and will serve snacks and alcoholic beverages.
___
This story has been corrected by deleting a reference to MetroCards, which cannot be used for the ferries.