NVIDIA vs. NXP Semiconductors: Which Is the Better Driverless Car Stock?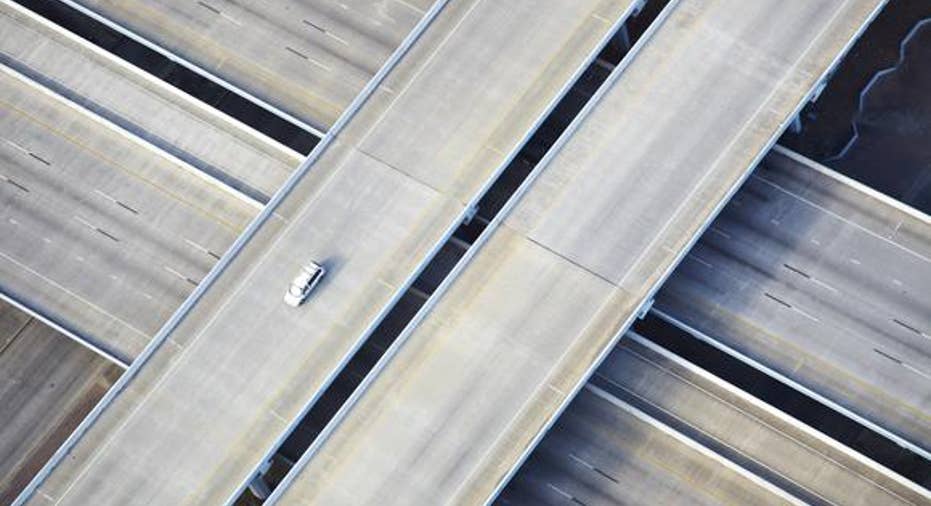 Investors looking for stocks to capitalize on the growing driverless car market don't have to search too hard. Alphabet's Google, Tesla Motors, Baidu are all making huge strides, as are auto suppliers Harman International Industries andDelphi Automotive.
But it's the brains behind autonomous cars that will drive us all toward driverless car ubiquity. And for that, investors should take a close look at NVIDIA and NXP Semiconductors N.V. .
What NVIDA's doingNVIDA is a major supplier of graphics processors for mobile and desktop devices. Its gaming division actually accounts for about 56% of the company's revenues. But over the past few years, NVIDIA's expanded its Tegra processors for use in automobiles, such as Tesla's Model S. Nearly 10 million vehicles will have some sort of NVIDIA technology in them this year, according to the company.
NVIDIA isn't just supplying chips for cars, though -- it's also created some of the most advanced autonomous driving technology on the market. NVIDA calls it Drive PX, and it combines sensors, cameras, LIDAR, and map data to allow vehicles to drive themselves and learn from their experiences.
About 50 automakers are already testing or using the Drive PX on-board computers, and NVIDIA has already released the second-generation of the system.
And then there's the company's recently announced DGX-1 cloud-based server, which can be paired with the Drive PX 2 system in order to process even more artificially intelligent driverless car data. NVIDIA says the combined system can understand 15,000 data points per second per driverless car camera.
The automotive revenue NVIDIA generates rom its automotive segment right now is quite small -- $320 million in fiscal Q4 2016 -- representing just 6% of total revenue in the quarter. But it's growing quickly. Fourth quarter automotive revenues were up 174% year-over-year.
What NXP Semiconductors is doingNXP makes a wide range of technologies for mobile and Internet of Thing (IoT) products, including processors, NFC chips, sensors, and radio frequency chips.
But the company's big driverless car opportunity stems from its acquisition of Freescale Semiconductor late last year. With NXP absorbing Freescale's business, the company is now the largest vendor for automotive semiconductors.
NXP's chips help power advanced driver assistance systems (ADAS) and autonomous driving systems, along with vehicle-to-everything (V2X) systems and secure telematics.
In Q1 2016, NXP reported just a 1% increase year-over-year in automotive revenue, but that was factoring in Freescale's automotive business. Taking out Freescale and NXP increased automotive revenue 167% year-over-year. Automotive revenue accounted for about 36% of the company's total revenue in the quarter.
It's going to take NXP some time to benefit from the synergies from its Freescale purchase, so investors shouldn't judge the company's automotive prospects from just one quarter.
One major drawback for NXP is that there are plenty of other chipmakers (including Intel, Qualcomm, and others) that could push more into NXP's market as autonomous cars become more prevalent. By 2035, IHS Automotive estimates that 10% of light vehicles sold will by fully autonomous.
And the winner is...While NXP certainly has lots of potential in the automotive segment, I believe NVIDIA is the better buy right now, considering its technology is unlike most anything on the market.
NXP's stock has suffered a series of blows -- mainly because of its high exposure to the mobile market -- which have pushed its share price down by 14% over the past 12 months, and the company's P/E ratio is just 14 right now. But the dust is still settling on its Freescale acquisition -- it may take some time to see how that really shakes out.
At the same time, NVIDIA has both a strong outlook for its graphics processors (not just for cars, but also emerging trends like virtual reality) and is growing its automotive revenue at a healthy clip. The company's stock price is up 56% over the past 12 months and it sports a P/E ratio of 32, or about two times higher than the tech sector average.
I think NVIDIA should outpace NXP, because the company's core gaming business is strong and automakers are jumping on board with the company's driverless technology right now. As semi-autonomous cars begin rolling off the line even faster in the coming years, I think we'll start seeing NVIDIA's automotive revenues reaping the benefits.
The article NVIDIA vs. NXP Semiconductors: Which Is the Better Driverless Car Stock? originally appeared on Fool.com.
Suzanne Frey, an executive at Alphabet, is a member of The Motley Fool's board of directors. Chris Neiger has no position in any stocks mentioned. The Motley Fool owns shares of and recommends Alphabet (A shares), Alphabet (C shares), Baidu, Nvidia, NXP Semiconductors, and Tesla Motors. Try any of our Foolish newsletter services free for 30 days. We Fools may not all hold the same opinions, but we all believe that considering a diverse range of insights makes us better investors. The Motley Fool has a disclosure policy.
Copyright 1995 - 2016 The Motley Fool, LLC. All rights reserved. The Motley Fool has a disclosure policy.