NVIDIA Corporation's Single Declining Business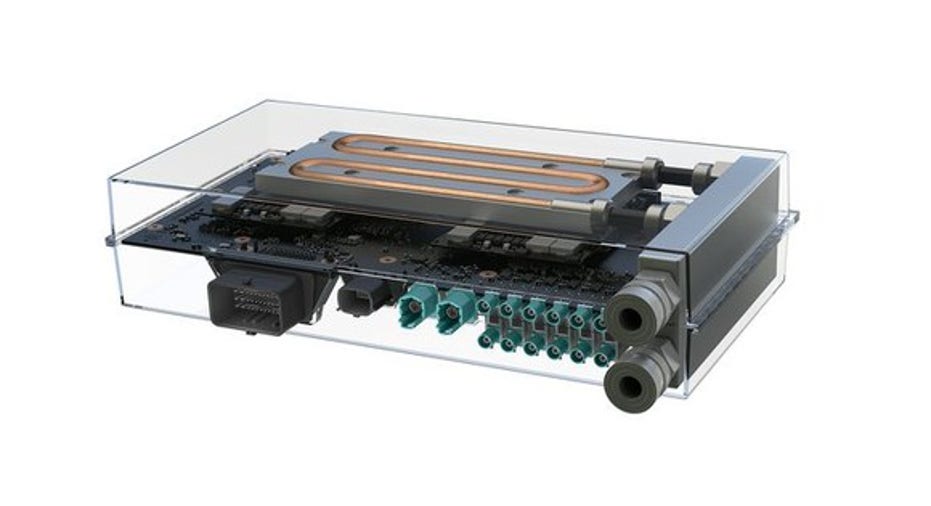 NVIDIA's Drive PX2. Image source: NVIDIA.
Last quarter, all of graphics specialist NVIDIA's businesses grew -- except one, its OEM and IP business. The business shrank 13% quarter over quarter and saw a 21% year-over-year plunge. On the conference call accompanying the earnings report, management made it clear that all of its businesses, except for OEM and IP, would grow in the coming quarter.
I don't expect this business to be a material long-term contributor to the company's results. Here's why.
The make-up of this business
The OEM and IP business consists of royalty payments from chip giant Intel as a result of a cross-licensing agreement put in place in early 2011. This agreement alone is responsible for $66 million per quarter in royalties, all at essentially 100% gross margin.
The remainder of this business is made up of low-end graphics chips that aren't considered gaming (GeForce GTX class), professional (Quadro), or Tesla (high performance computing/data center), as well as Tegra processors sold into devices such as tablets and phones.
The royalty payments will eventually go away (and it's not clear if NVIDIA will be able to renew this agreement). As far as the rest of the business, CEO Jen-Hsun Huang isn't exactly gushing about it. Here's Huang from the most recent earnings call:
It would seem to me that NVIDIA isn't going to put a whole lot of resources into trying to win OEM designs. Although Huang said on the prior earnings call that he expects that business to "stabilize," and indicated that the company will "probably see continued interest" from PC makers in doing such designs.
What does this mean for NVIDIA?
NVIDIA is going to need to replace the OEM and IP business that's eventually going to go away with revenue from its other businesses (automotive, gaming, professional visualization, and data center). The good news is that the company's core businesses have, so far, been able to grow collectively at a pace that allows the company to continue to post solid growth.
The OEM business isn't going to totally disappear in one fell swoop (though the removal of the Intel royalty payments will drive a significant step function down), so as long as the rest of NVIDIA's businesses continue to grow at robust clips, they should -- collectively -- more than offset the revenue declines.
And, since NVIDIA's growth businesses are generally quite high margin while the OEM and IP business (ex-Intel royalty payments) are low margin, offsetting the decline in gross margin dollars should be even easier than offsetting the revenue dollars.
Although it would be nice for NVIDIA's OEM and IP segment to stabilize and even perhaps return to growth at some point, I don't think NVIDIA investors should expect much from it going forward. The good news, though, is that all of NVIDIA's other businesses are much more robust and compelling , so it's a segment that the graphics specialist can afford to lose.
The article NVIDIA Corporation's Single Declining Business originally appeared on Fool.com.
Ashraf Eassa owns shares of Intel. The Motley Fool owns shares of and recommends Nvidia. The Motley Fool recommends Intel. Try any of our Foolish newsletter services free for 30 days. We Fools may not all hold the same opinions, but we all believe that considering a diverse range of insights makes us better investors. The Motley Fool has a disclosure policy.
Copyright 1995 - 2016 The Motley Fool, LLC. All rights reserved. The Motley Fool has a disclosure policy.