NVIDIA Corporation's GeForce GTX 1070 and GeForce GTX 1080 Supply Improves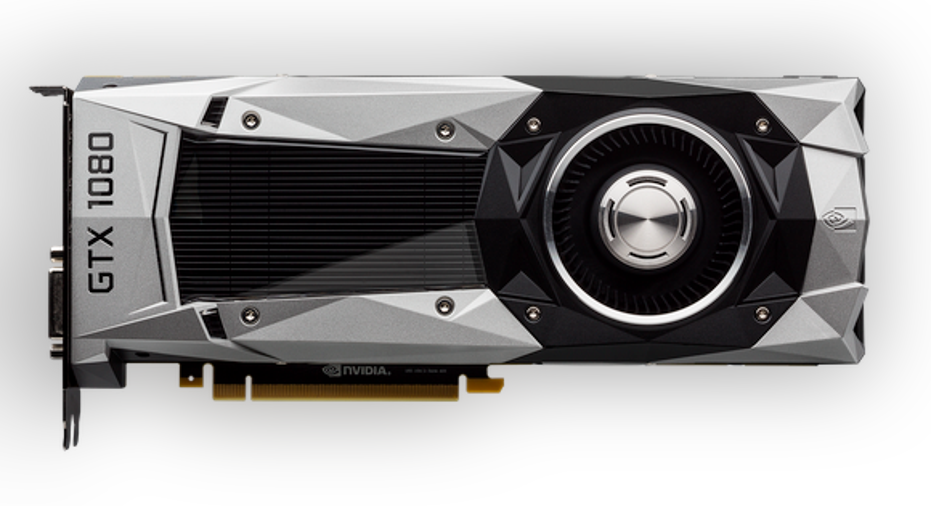 Image source: NVIDIA.
When graphics specialist NVIDIA released its latest flagship graphics card, the GeForce GTX 1080, on May 27, it didn't stay on the (virtual) shelves for long. These cards, though priced at a whopping $699 a piece, sold out everywhere very quickly.
New stock would come in regularly, but it didn't last long -- gamers would snap them up seemingly as quickly as they could come in.
There have been some murmurings in the press about this so-called shortage lasting for quite a while; TweakTown says that "there won't be a huge flood of GTX 1080 cards, from all partners, until late July or even early August."
However, there is some initial evidence to suggest that this might be too pessimistic.
GeForce.com has had stock for about a day now
I have been keeping tabs on whether NVIDIA's own website, GeForce.com, has stock of the GeForce GTX 1070 and the GeForce GTX 1080 Founders Edition models. For a while, NVIDIA's site seemed to be perpetually sold out of both the 1070 and 1080, suggesting that the graphics specialist was having a hard time keeping supply and demand in balance.
Interestingly, when I checked early on June 21, GeForce.com had stock of both the GTX 1070 and 1080 cards. I continued to check the site throughout the day to see if the cards would go out of stock and, lo and behold, it didn't happen.
I am writing this column early on June 22 and as of a recent check, both the 1070 and 1080 were in-stock on GeForce.com. This is the longest stretch of availability that I've seen for these cards on GeForce.com.
Not out of the woods yet, though
Although it's very encouraging that the 1070 and 1080 Founders Editions have been in stock on NVIDIA's site for quite some time now, supply still doesn't appear to have caught up with demand elsewhere.
On Newegg.com, a popular North American online computer part shop, I can only see one GTX 1080 model in stock (a Founders Edition from PNY), with the remaining models -- both Founders Edition as well as custom models from the various add-in-board makers -- listed as out of stock.
As far as the 1070 goes, I see just one model in stock: a $479.99 model from ZOTAC. The rest of the models, whether they are Founders Editions or custom models, are out of stock.
This means that, broadly speaking, supply still hasn't caught up with demand -- NVIDIA and its add-in-board partners still have work to do.
A silver lining to these shortages
Although the GTX 1070/1080 are difficult to find, older-generation GeForce GTX 980 Ti cards (which offer approximately the performance of the 1070, but consume more power and come with less on-board video memory) are still plentiful.
What's even more interesting is that, on Newegg.com, I've seen 980 Ti models go out of stock and then come back into stock a couple of days later -- all of this happening post-launch of GTX 1070/1080. This could suggest that the add-in-board manufacturers themselves still have 980 Ti models on hand that they're shipping to resellers.
As long as the 1070/1080 prove relatively difficult to find, gamers looking to buy high-end graphics cards now might be more willing to buy price-reduced 980 Ti cards, allowing these resellers and add-in-board vendors to clear stock of 980 Ti cards.
Once the 1070/1080 cards, especially from the add-in-board vendors, are more broadly available, then those 980 Ti cards will be harder to move without even deeper price cuts.
The article NVIDIA Corporation's GeForce GTX 1070 and GeForce GTX 1080 Supply Improves originally appeared on Fool.com.
Ashraf Eassa has no position in any stocks mentioned. The Motley Fool owns shares of and recommends NVIDIA. Try any of our Foolish newsletter services free for 30 days. We Fools may not all hold the same opinions, but we all believe that considering a diverse range of insights makes us better investors. The Motley Fool has a disclosure policy.
Copyright 1995 - 2016 The Motley Fool, LLC. All rights reserved. The Motley Fool has a disclosure policy.