NVIDIA Corporation's Best Moves in 2016 So Far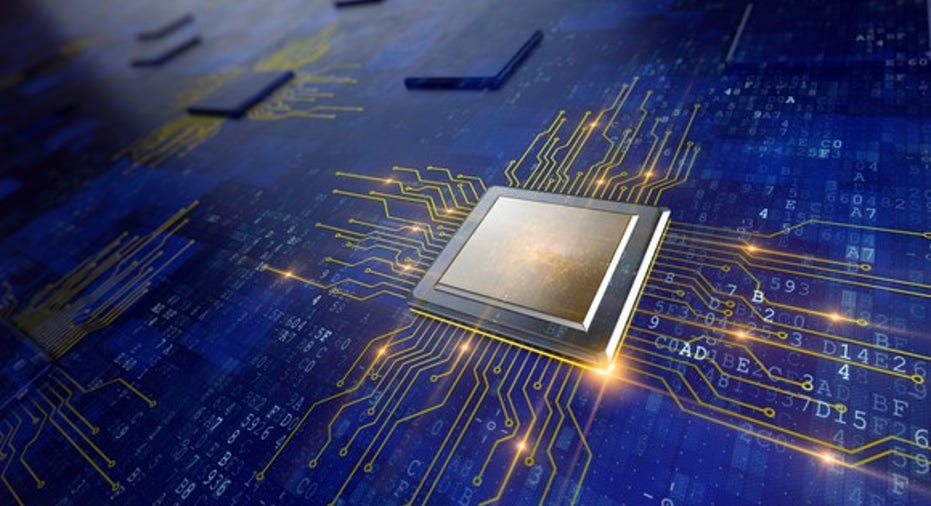 Image Source: Getty.
Nvidia (NASDAQ: NVDA) stock has rallied nearly 200% over the past 12 months, as the chipmaker posted double digit year-over-year sales growth for three consecutive quarters. Analysts expect that streak to continue for the next two quarters, boosting its annual revenue 22% to about $6.1 billion. That represents a massive acceleration from its 7% sales growth last year.
Most of Nvidia's growth was fueled by robust demand for its high-end GPUs and Tegra CPUs. Let's take a look back at the three best moves Nvidia made this year to boost sales of those core products.
1. Maintaining its lead in gaming GPUs
Earlier this year, it seemed like AMD (NASDAQ: AMD) was poised to make a comeback in gaming GPUs with its low-priced Polaris cards, the RX 460, 470, and 480. The 4GB version of the 480, which costs $200, was touted as the cheapest dedicated GPU for "VR ready" PCs.
Image source: Nvidia.
But shortly after AMD launched its cards, Nvidia struck back with its Pascal-powered GTX 1060, 1070, and 1080 cards. The $250 GTX 1060, which had 6GB of RAM and ran roughly 15% fasterthan the RX 460, instantly made gamers think twice before buying AMD's $200 card. Nvidia then launched a 3GB version of the 1060 for $200. The company claims that the low-end card runs 10% faster than the 8GB version of the RX 480, which costs $240.
Undermining AMD in both price and performance will ensure the continued growth of its gaming GPU revenues, which rose 18% annually and accounted for55% of its sales last quarter.
2. Expanding into data centers with IBM
While Nvidia is primarily known for its gaming GPUs, it's also been making solid progress in data centers with its high-end Tesla GPUs. That's because GPUs are more effective than stand-alone CPUs at machine learning and AI processes.
One of Nvidia's key partners is IBM (NYSE: IBM). In May, IBM announced that it willstart offeringNvidia's (NASDAQ: NVDA) Tesla M60 GPU accelerators to cloud-based enterprise clients. This wasn't the first time Big Blue collaborated with Nvidia. IBM previously offered Nvidia's Tesla K10 and K80 GPUs to its cloud-based clients, and claimed that pairing its own Power CPUs with the K80 enabled itsWatson AI platform to answer questions 1.7 times faster.
IBM is also working with Nvidia and the Department of Energy to install Power8 CPUs with Tesla P100 GPUs in twonew supercomputers by 2018. Partnerships like these boosted Nvdia's data center revenue -- which accounted for 11% of its sales -- by 110% annually last quarter.
3. Expanding its reach in driverless cars
Another smart move was pivoting its ARM-based Tegra mobile processors, which failed to gain much traction in smartphones and tablets, toward connected cars.
Image source: Nvidia.
Leading automakers like BMW, Audi, Honda,and Tesla started using Nvidia's Tegra-powered VCM (visual computing platform) because it delivered better graphics, 3D navigation, and audio for infotainment systems than older processors. Nvidia is building upon those foundations with Drive PX, a Tegra X1-powered "supercomputer" which powers the ADAS (advanced driver assistance systems) that manage automatic braking and lane changes.
The new PX2 platform will reportedly be ten times faster and serve as the "brain" of fully autonomous vehicles. Volvo, Ford, Daimler, and Audi have already installed Drive PX inselect vehicles. Robust demand for these platforms boosted Nvidia's automotive revenue -- which accounted for 8% of its sales -- by 68% annually last quarter.
Should investors expect Nvidia to keep soaring?
Nvidia's business is clearly firing on all cylinders, but its year-long rally and rising valuations also reflect investors' rising expectations. However, Nvidia stock isn't as expensive as it looks.
Nvidia currently trades at 41 times earnings, but that's actually significantly lower than the industry average P/E of 75 for specialized semiconductor companies. Its forward P/E of 33 is also surprisingly reasonable for a company which is expected to post 70% earnings growth this year.
Analysts expect Nvidia to post 24% annual earnings growth over the next five years, which gives it a 5-year PEG ratio of 1.4. This makes it cheaper than Intel, which has a PEG ratio of 2.8. So as long as Nvidia's gaming GPU, data center, and automotive businesses keep growing, I believe that Nvidia will remain a solid long-term investment.
A secret billion-dollar stock opportunity The world's biggest tech company forgot to show you something, but a few Wall Street analysts and the Fool didn't miss a beat: There's a small company that's powering their brand-new gadgets and the coming revolution in technology. And we think its stock price has nearly unlimited room to run for early-in-the-know investors! To be one of them, just click here.
Leo Sun owns shares of Ford. The Motley Fool owns shares of and recommends Ford, Nvidia, and Tesla Motors. The Motley Fool recommends Intel. Try any of our Foolish newsletter services free for 30 days. We Fools may not all hold the same opinions, but we all believe that considering a diverse range of insights makes us better investors. The Motley Fool has a disclosure policy.