Nucor Corporation Casts Another Profitable Quarter As Steel Market Slowly Turns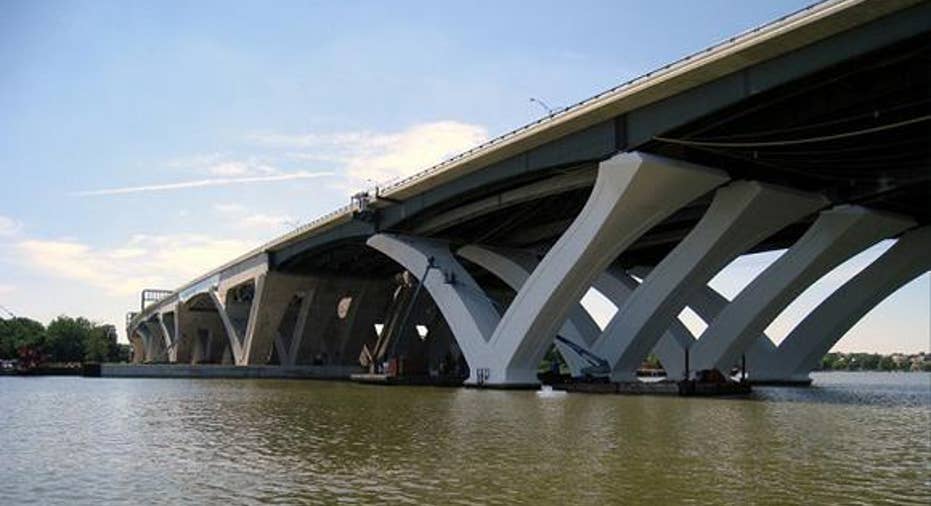 Nonresidential construction is slowly growing. That's good for Nucor. Image source: Nucor Corporation.
Dominant American steelmakerNucor Corporation announced first-quarter earnings on April 21, reporting a 15% decline in revenue but a slight increase in profits, as the company continues showing its chops at managing costs in a tough steel market.
Here's a closer look at Nucor's financial results, as well as comments from management on the state of the industry and the company's outlook.
The numbers
| Metric | Q1 2016 | Q1 2015 | Change |
| --- | --- | --- | --- |
| Revenue | $3,715.5 | $4,399.4 | (15.5%) |
| Net earnings to Nucor shareholders | $70.5 | $67.8 | 4% |
| Earnings per share | $0.22 | $0.21 | 5% |
Revenue and net earnings to Nucor shareholders in millions. Source: Nucor.
Revenue was down 16% in the quarter, but steel mill production and shipments were up 13% and 16% from the year-ago quarter, respectively, while sales tons to outside customers (that is, excluding sales from one Nucor subsidiary to another) increased 9% from last year.
What happened in the quarterWhile the situation has finally started to improve, so-called "dumping" of imported steel into American markets remains a problem for American steelmakers. In short, foreign steelmakers, many of which are government-owned, have been selling illegally subsidized, imported steel into the country for the past several years, in violation of international trade agreements.
How severe has it become? According to Nucor CEO John Ferriola on the company's fourth-quarter earnings call earlier this year, domestic steel consumption was at its highest levels since before the Great Recession in 2015. But because of increased imports -- many getting illegal price subsidies from their country of origin -- American steel mills averaged only about 70% capacity utilization.
However, it seems that a combination of American tariffs and broad global condemnation of these illegal trade activities is starting to have an effect. Ferriola said that import volumes declined slightly in the first quarter after years of steady increases. There are also a number of active investigations into illegal trade activity that's expected to produce more tariffs against key products from certain importers.
Nucor benefited from higher operating rates and lower energy prices in the first quarter. However, as demonstrated by its higher profitability on lower revenue, even though it shipped more tons of product to customers. Lower natural gas prices and lower scrap prices both played a role in higher profits at its steel-mill and steel-products segments.
However, lower scrap prices hurt profitability at the company's direct-reduced iron business, which produces iron its steel mills to use as a feedstock. However, management was clear that this was purely a product of cheaper scrap prices that drove down the economic value of DRI, and not production issues at either the Louisiana or Trinidad DRI plants. At the same time, those lower scrap costs mean lower operating expense for the steel mills, which makes up for at least some of the losses in the raw-materials business.
Nucor added $280 million in cash and short-term investments to the balance sheet, ending the quarter with over $2.3 billion in cash and short-term investments, in addition to a $1.5 billion untapped line of credit. Long-term debt remained unchanged at $4.4 billion, with no significant maturities until $600 million in December 2017. As CFO James Frias put it on the call, Nucor is the only American steelmaker with an investment-grade credit rating, and its strong balance sheet is a big reason why.
What management saidJohn Ferriola, on the progress made to level the playing field against illegal dumping:
Ferriola on the opportunity to grow sales to automotive industry:
"[O]ur company and our products are being very well received in the marketplace, and we anticipate continuing to grow in automotive. If you look at just what we've done in Q1, our automotive volume was up about 20% compared to where we were in [Q4 of] 2015, and we anticipate it to continue to grow."
Energy and industrial machinery customers are still struggling with cyclical downturns, but Ferriola sees slow, steady improvement in one veryimportantindustry for steelmakers:"But I would suggest that one that we see to continually improve ... albeit at a very slow level is non-residential construction. And clearly, a lot of steel products go into non-residential construction."
Looking aheadOn the earnings call, management said that earnings in the second quarter are expected to "improve significantly" from the first quarter, though it didn't provide specific guidance. Nucor has historically issued guidance about two weeks before the end of the quarter, but it sounds as if management sees the benefit of tariffs, falling global production, and rebounding demand in a few key industries as helping drive the company's bottom-line results next quarter.
In summary, nothing stellar about Nucor's earnings, but no other steelmaker has proved as capable of navigating an industry downturn -- whether it's a product of economic weakness or unfair competition from overseas competitors -- as Nucor.
The article Nucor Corporation Casts Another Profitable Quarter As Steel Market Slowly Turns originally appeared on Fool.com.
Jason Hall has no position in any stocks mentioned. The Motley Fool recommends Nucor. Try any of our Foolish newsletter services free for 30 days. We Fools may not all hold the same opinions, but we all believe that considering a diverse range of insights makes us better investors. The Motley Fool has a disclosure policy.
Copyright 1995 - 2016 The Motley Fool, LLC. All rights reserved. The Motley Fool has a disclosure policy.