Now on Amazon Echo: Motley Fool Flash Briefings!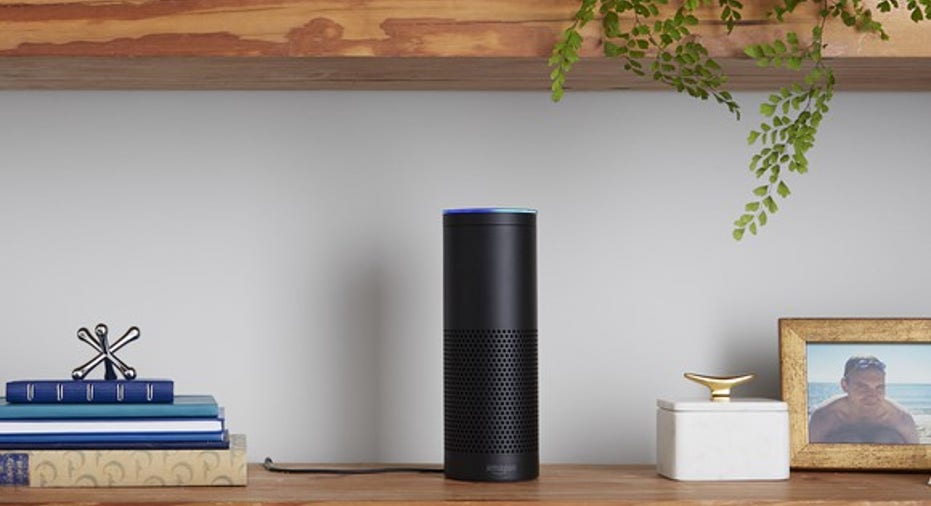 Image source: Amazon.
"Alexa, what's new?"
Beginning today, that's all it will take for Amazon Echo owners to get a daily update on the most important market headlines from The Motley Fool.
We are proud to announce we've signed on as a partner for Alexa's Flash Briefing service. Every day we'll deliver the most relevant news to Foolish investors in a quick 90-second clip... all you have to do is ask Alexa!
To set your Echo up to receive our updates: In the Alexa app, go to settings, then "Flash Briefing." There you can select The Motley Fool as your trusted news source.
But the Foolish content doesn't end there.
"Alexa, play the most recent episode of Market Foolery."
Listening to your favorite Fool podcasts is just as easy. The Motley Fool's family of shows are all available in Amazon's media library.
How to simplify investing -- in just 30 minutes a dayIt's roughly the same amount of time it takes to walk a quarter-mile on a treadmill... whip up dinner... read your children a bedtime story. And it's how little time it takes to learn everything you need to know to begin investing in the stock market. (Which -- if you're like most of us -- is something you know youshoulddo... but keep putting off.) The Motley Fool's Director of Investor Learning is eager to help you start down that venture -- absolutely FREE -- in just 30 minutes a day, for 13 days.
Simply click here to get started.
The Motley Fool owns shares of and recommends Amazon.com. Try any of our Foolish newsletter services free for 30 days. We Fools may not all hold the same opinions, but we all believe that considering a diverse range of insights makes us better investors. The Motley Fool has a disclosure policy.