NOW Inc. Continues to Feel the Brunt of the Oil Market Downturn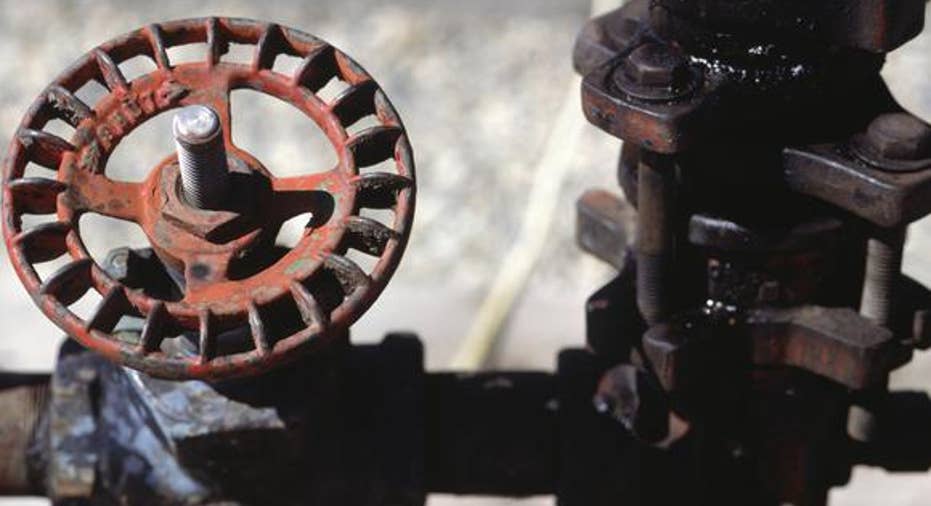 The first quarter was an extremely difficult one for the energy sector given the collapse of crude during the quarter. That difficulty was reflected in DistributionNOW's first-quarter report, which was released before the market opened on Wednesday. The company continues to take advantage of the situation using its strong balance sheet to snap up a growing supply of bolt-on businesses.
Drilling down into the numbersNOW's revenue slumped 15% during the quarter, down to $548 million. All three of its operating segments were weak after slumping oil prices caused a further decline in drilling activities:
| Revenue by Segment | 1Q16 | 1Q15 | 4Q15 |
| --- | --- | --- | --- |
| United States | $357 million | $601 million | $433 million |
| Canada | $63 million | $116 million | $79 million |
| International | $128 million | $146 million | $132 million |
Data source: DistributionNOW.
Sales to customers in the U.S. slumped 18% from last quarter, though that was propped up a bit by acquisitions, without which revenue would have been down 21%. Still, the company's revenue outperformed the decline in the U.S. rig count, which slumped 26% during the quarter, and is now down 60% during the past year.
Canada was also weak, with revenue slumping 20%. That was due not only to that country's own rig-count slump, but because of "significant purchasing freezes by key customers," according to NOW.
If there was one bright spot, it was sales within the company's international segment, which were down just 3% from last quarter against an 8% decline in the international rig count.
The continued slide in NOW's revenue put even more downward pressure on its bottom line, with the company turning in a net loss of $63 million, or $0.59 per share. However, after taking into account acquisition-related and severance charges, as well as an after-tax charge for a deferred tax valuation allowance, the company's adjusted loss improves to $38 million, or $0.35 per share. That's still a bit steeper than last quarter's adjusted loss of $27 million, or $0.25 per share.
The company was still cash-flow positive, generating $89 million in cash flow from operating activities. That's an improvement from last quarter, when cash flow from operating activities totaled $80 million.
A look at the outlookIn commenting on the quarter and what lies ahead, CEO Robert Workman said that:
Workman makes two key points on the company's plans to stay strong as it waits for the recovery. First, NOW is focusing on generating as much cash as it can by improving collections, monetizing inventory, and curbing costs. Second, it will continue to work to both integrate acquisitions, as well as seek out new opportunities, with the company recently signing a deal to acquire Power Service. This dual focus on boosting cash flow and cashing in on the current environment to make acquisitions are what will enable the company to not just survive the downturn, but really thrive when conditions improve.
Investor takeawayTimes are very difficult in the energy sector right now, which is weighing on NOW's results. On the bright side, the company is operating well, with its revenue decline outperforming the rig count, while it's also generating solid cash flow.
Much work is left to be done; the company needs to continue to wring costs out of the system by quickly integrating recent acquisitions. Its ability to do that will set it up for much-stronger results when oil-field activities improve in the future.
The article NOW Inc. Continues to Feel the Brunt of the Oil Market Downturn originally appeared on Fool.com.
Matt DiLallo has no position in any stocks mentioned. The Motley Fool owns shares of and recommends NOW Inc. Try any of our Foolish newsletter services free for 30 days. We Fools may not all hold the same opinions, but we all believe that considering a diverse range of insights makes us better investors. The Motley Fool has a disclosure policy.
Copyright 1995 - 2016 The Motley Fool, LLC. All rights reserved. The Motley Fool has a disclosure policy.