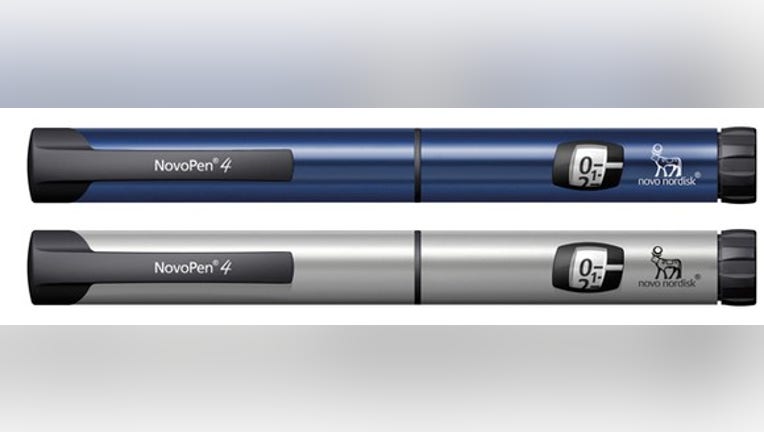 After a couple of disappointing quarters, Novo Nordisk (NYSE: NVO) delighted investors when it released its first-quarter earnings report on Wednesday, topping relaxed expectations.
Novo Nordisk results: The raw numbers
| Metric | Q1 2017 | Q1 2016 | Year-Over-Year Change |
| --- | --- | --- | --- |
| Revenue | 28.5 billion DKK | 27.2 billion DKK | 5% |
| Income from operations | 13.5 billion DKK | 12.3 billion DKK | 10% |
| Earnings per share | 4.06 DKK | 3.71 DKK | 9% |
Data source: Novo Nordisk. DKK = Danish kroner.
What happened with Novo Nordisk this quarter?
Sales of top-selling Victoza were up 25% year over year. While its market share decreased year over year, the class of drugs that Victoza falls into increased relative to other diabetes drugs, resulting in increased sales.
All three of Novo Nordisk's new insulins -- Tresiba, Xultophy, and Ryzodeg -- more than doubled sales, but they're working off a small base, so the combined 170% growth gets tempered by its older insulins -- NovoRapid, Levemir, and NovoMix -- that only grew by a combined 3% growth.
Obesity drug Saxenda saw sales grow 122% year over year but, again, it's a relatively small product.
While insulin sales produced decent growth, the same couldn't be said for Novo Nordisk's hemophilia drugs, which decreased 9% year over year as sales of NovoSeven fell 12%.
Novo Nordisk's drugs for growth disorders also had a disappointing quarter with combined sales down 32% year over year. Some of the decline was due to a one-time gain in the year-ago quarter, but management also noted increased competition in the U.S. lowering sales in the recently completed quarter.
Image source: Novo Nordisk.
What management had to say
Lars Fruergaard Jorgensen sees potential for Saxenda and semaglutide, the once-weekly version that acts on the same pathway, which it's also testing for obesity:
There's a balancing act between supporting new launches like its newest insulin, Xultophy, while supporting sales of its older drugs as Jorgensen explained:
Looking forward
Management increased its 2017 guidance, but the increase was only due to positive currency impact when international sales get converted to the Danish kroner. Novo Nordisk now expects sales to increase 1% to 4% year over year and operating profit is expected to be flat to up 4% year over year.
On the regulatory front, investors can look forward to an EU approval of its newest hemophilia drug Refixia in the next month or so after a positive CHMP opinion was issued in March. In the U.S., the Food and Drug Administration is expected to make a decision on Refixia this quarter.
10 stocks we like better than Novo NordiskWhen investing geniuses David and Tom Gardner have a stock tip, it can pay to listen. After all, the newsletter they have run for over a decade, Motley Fool Stock Advisor, has tripled the market.*
David and Tom just revealed what they believe are the 10 best stocks for investors to buy right now... and Novo Nordisk wasn't one of them! That's right -- they think these 10 stocks are even better buys.
Click here to learn about these picks!
*Stock Advisor returns as of May 1, 2017
Brian Orelli has no position in any stocks mentioned. The Motley Fool recommends Novo Nordisk. The Motley Fool has a disclosure policy.