November Jobs Report Sets Table for Interest-Rate Rise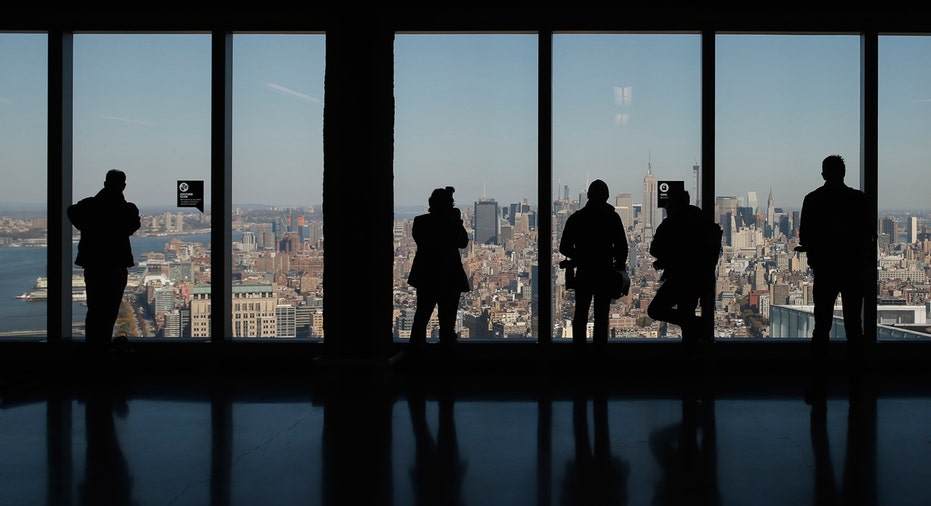 The November employment report showed the labor market continued moving closer to full employment, bolstering expectations for an interest-rate increase at the Federal Reserve's December meeting.
The U.S. economy added 178,000 net new jobs last month, just above consensus expectations for 175,000 jobs, according to data released Friday from the Bureau of Labor Statistics. The unemployment rate saw  a sharper-than-anticipated 4.6% drop from 4.9% in October, reaching the lowest level in nine years.
"[The labor market] is exactly where it was expected to be and where it should be given where we are in the economic cycle and labor force today," he said. "As you continue to add more jobs, and there's less slack out there, it will bring down the unemployment rate at a quicker pace."
In November, the labor force participation rate ticked down to 62.7% from 62.8% the month prior, while revisions to the September and October employment reports resulted in 2,000 fewer jobs than had been previously reported, bringing average three-month gains to 176,000 new jobs per month.
While the economy continued to see strength in job creation from professional and business services, health care, and construction sectors, wages unexpectedly declined. Average hourly earnings slipped 0.1% in November, bringing the year-over-year growth rate down to 2.5% from 2.8% in October. Still, Cronk warned not to put too much stock in the November decline given the better-than-expected 0.4% increase in wages last month.
"I think in 2017 we will see wage inflation at around 3% before the year is over. What's going to push that up is continued economic growth, more transparency around the new administration's fiscal priorities…it's already bolstered CEO confidence that we have more simulative measures coming, and that will reinforce the jobs and hiring environment," he explained.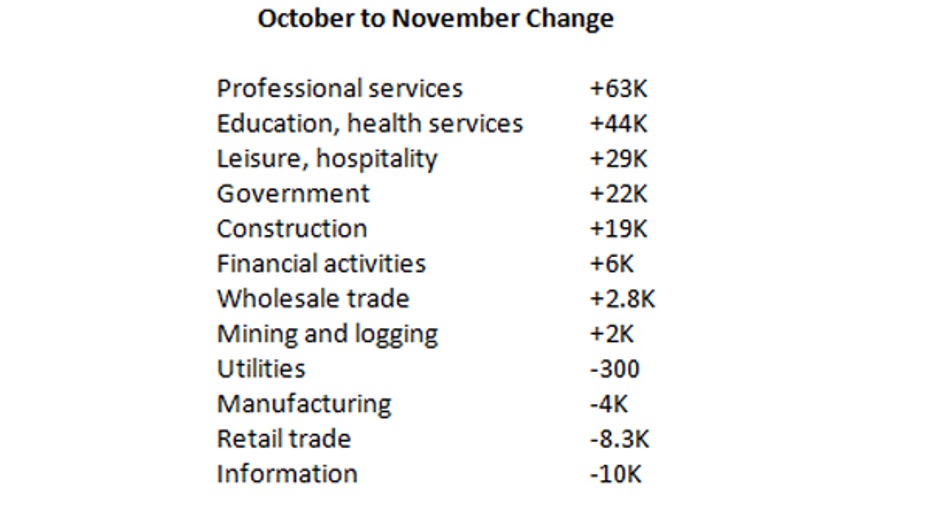 Indeed, recent data have shown the economy has continued to advance at a robust pace in the third quarter. Durable goods orders and business spending have surprised to the upside while retail sales, consumer confidence, and home and auto sales have proved consumers are more confident in both the overall economy and their own financial situations.
That confidence is likely to reassure members of the Fed's policy-setting committee that the economy can withstand higher interest rates for the first time in a year after its two-day meeting on December 13 – 14. Economists at Barclays said Friday's jobs report proves the labor market has "more than fulfilled the 'further progresses" the FOMC has strived to see for much of 2016.
"In our view, this report easily clears the bar for a December rate hike and represents some of the continued progress toward the dual mandate [of full employment and price stability] the committee desires," they said.
Federal funds futures, a tool used to predict market expectations for changes in monetary policy, pegged odds of a rate hike in December at 94.9%.
"The economic undercurrent is there. It's not just the election and anticipation of better things to come. The economic data is most assuredly strengthening," Cronk said.