Novavax, Inc. Stock Sank 83% in 2016 -- Could 2017 Be Even Worse?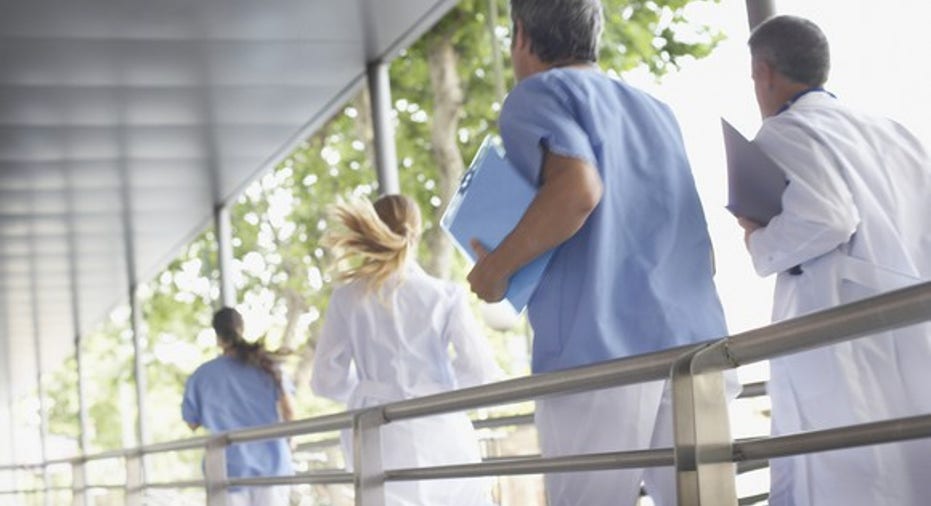 Investors in Novavax (NASDAQ: NVAX) suffered one of the most severe biotech beatdowns of 2016 when its experimental respiratory syncytial virusvaccine candidate flopped in a late-stage trial. Around $1.75 billion of the company's market capitalization vanished overnight, and the stock is still languishing at about 84.5% lower now than it was at the beginning of 2016.
Image source: Getty Images.
Despite the costly failure, the company hasn't given up on its most valuable candidate. Let's examine some more reasons 2017 could be better, or worse, than 2016.
Reasons to remain hopeful
Respiratory syncytial virus (RSV) is probably the most destructive disease that you've never given much thought to. While healthy adults tend to weather the symptoms without much complaint, RSV leads to an astounding 900,000 medical interventions in the U.S. each year, mostly among people over 65 years old and infants.
Novavax's RSV F Vaccine was the first to show a significant level of protection in a mid-stage clinical trial with older adults, and repeating the results in a larger pivotal trial probably would have led to an approval and peak annual sales of more than $3 billion. Unfortunately, the company failed to show any benefit from the vaccine in the much-larger study.
There's a chance the relatively low RSV attack rate played a role, and the company intends to begin another trial with older adults in early 2017 to see if a two-dose regimen will do the trick. It also has a shot with another trial involving 8,618 pregnant women to see if its vaccine can protect their babies during the first year of the babies' lives. With respect to infant mortality worldwide, the RSV virus is second only to malaria, and an FDA green light for this indication would almost certainly result in annual sales of over $1 billion.
Reasons to run
Unfortunately, the maternal immunization trial is expected to last about four years, and the double-dose regimen in older adults is intended for just 300 patients. By comparison, the previously successful study that lifted hopes enrolled about 1,600 patients. That might seem like a lot, but for vaccine trials it's not, especially when the results were just over the threshold of statistical significance.
While it runs these long, expensive trials, Novavax is burning through its cash reserves. It ended September with about $300.3 million in cash, cash equivalents, and marketable securities, and lost about $222.9 million during the first nine months of 2016. Its rate of cash burn should slow down following the end of the huge RSV F vaccine study in older adults. Even if the maternal immunization study is successful, however, it will be years before the company is ready to submit an application for that population.
Image source: Getty Images.
Novavax will almost certainly need to raise more capital with a value-diluting share offering before there's any further hint of whether its only candidate in late clinical stage has a chance. At recent prices, the stock would provide huge gains with a clear sign of success.
What makes this biotech stock so risky, though, is the lack of backup candidates in the company's clinical-stage pipeline, plus the hefty expense of running enormous vaccine trials. Following the RSV failure in older adults, Novavax has pivoted toward its early-stage Zika virus candidate. Unfortunately, it's still unclear whether the FDA will allow the company to begin human testing with its candidate. In the meantime, deep-pocketed Japanese pharma Takeda is aiming at the same target with potential funding of up to $312 million from the U.S. government, plus billions in sales of its already approved products.
Sure, Novavax stock has been beaten up, but if the company's once-failed RSV vaccine stumbles again, shares could fall a lot further.
10 stocks we like better than Novavax When investing geniuses David and Tom Gardner have a stock tip, it can pay to listen. After all, the newsletter they have run for over a decade, Motley Fool Stock Advisor, has tripled the market.*
David and Tom just revealed what they believe are the 10 best stocks for investors to buy right now... and Novavax wasn't one of them! That's right -- they think these 10 stocks are even better buys.
Click here to learn about these picks!
*Stock Advisor returns as of Nov. 7, 2016
Cory Renauer has no position in any stocks mentioned. You can follow Cory on Twitter @coryrenauer or LinkedIn for more biopharma investing insight.
The Motley Fool has no position in any of the stocks mentioned. The Motley Fool has a disclosure policy.