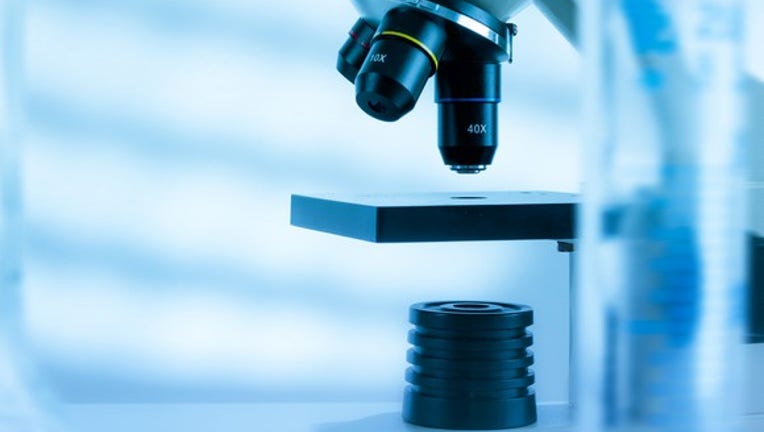 What happened
In response to reporting first-quarter earnings, shares of Novavax(NASDAQ: NVAX),a clinical-stage biotech focused on vaccines, jumped 22% as of 11:25 a.m. EDT on Tuesday.
So what
Here's a look at the key highlights from the company'searnings release that drove today's gains:
Revenue grew 35% to $5.7 million as a result of BMGF grants related to the company's ongoing phase 3 Prepare trial. This result was slightly better than the $5.69 million in revenue that Wall Street had projected.
Net loss fell by 43% to $43.9 million or $0.16 per share. The drop was primarily owed to lower spending on R&D and overhead. This result was in-line with what market watchers had predicted.
Novavax ended the quarter with $211 million in cash.
Enrollment continued in the company's global Phase 3 Prepare trial. This study is evaluating Novavax's respiratory syncytial virus (RSV) vaccine in infants via maternalimmunization.
Novavax stated that it has kicked off a Phase 2 RSV F vaccine study aimed at immunizing adults age 60 or older.
And here's what Novavax's CEO Stanley Erck had to say about the quarter:
Traders appear to be quite pleased with the company's upbeat commentary and results, which is why shares are jumping today.
Image Source: Getty Images.
Now what
Novavax provided investors with a list of important events that are expected to occur in 2017:
Top-line data from the Phase 2 RSV F vaccine in older adults is expected within the next 90 days.
Initiate a Phase 1 trial of the company's experimetanlinfluenza vaccine.
Initiate a Phase 1 trial of the company's experimental Zika vaccine.
File revised study documents and conduct an informational analysis of the Prepare trial.
While this list sounds promising, I think it is important for investors to keep the big picture in mind. Remember that Novavax's stock plunged 85%in a single daylast year after the company's Phase 3RSV F trial in older adults failed to meet its primary endpoint. While Novavax chose to push forward with its maternal immunization program anyway, I think that the risk of another failure is unfortunately quite high.
Another potentially thorny issue is the company's cash needs. While $211 million in cash sounds like a lot Novavax set fire to nearly $280 million in 2016 alone. There's also $316 million in notes payable and capital lease obligations on the balance sheet to worry about. How is the company going to raise additional capital giventhat its stock price has been crushed?
With somany questions up in the air, I'd caution potential shareholders from assuming that today's jump is a sign that the company's troubles are over. Your best bet is probably to remain keep your capital away from Novavax and cheer on the Prepare trial from a distance.
10 stocks we like better than NovavaxWhen investing geniuses David and Tom Gardner have a stock tip, it can pay to listen. After all, the newsletter they have run for over a decade, Motley Fool Stock Advisor, has tripled the market.*
David and Tom just revealed what they believe are the 10 best stocks for investors to buy right now... and Novavax wasn't one of them! That's right -- they think these 10 stocks are even better buys.
Click here to learn about these picks!
*Stock Advisor returns as of May 1, 2017
Brian Feroldi has no position in any stocks mentioned. The Motley Fool has no position in any of the stocks mentioned. The Motley Fool has a disclosure policy.