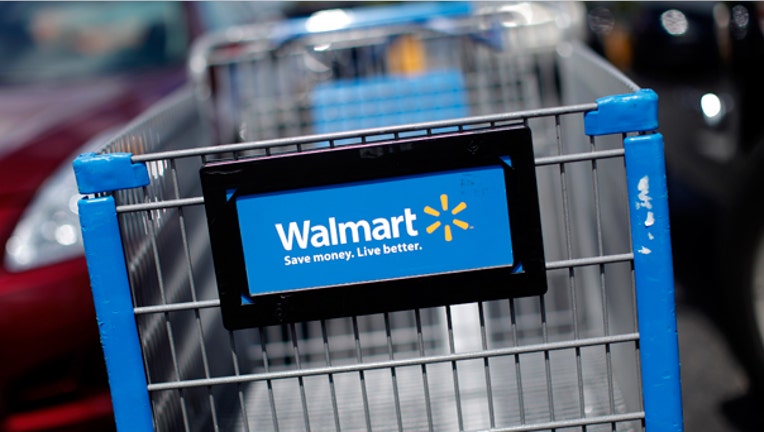 Many stock investors are having a rough year, but not those who own Wal-Mart (NYSE:WMT).
Shares of the world's largest retailer have gained  nearly 8% this year compared  to the 5%-plus drop in the S&P 500 (NYSE:SPY) and the Dow Jones Industrial Average. This is an impressive turnaround after 2015, which was the worst year for investors since 1974.
Even so, Wall Street remains skeptical about the company's outlook. UBS and Jefferies are among the 79% of analysts that rate the stock a hold. Some suggest the stock, which is viewed as a consumer staple, has attracted investors seeking shelter from the global volatility. Or perhaps investors have swooped in because it has become so cheap in value? On a price/earnings basis it trades at 14X which is cheaper than the S&P itself. Quarterly earnings, which are due on Thursday morning, may provide more clarity on whether the stock run is sustainable.
Burt Flickinger, managing director of Strategic Resource Group, tells FOXBusiness.com it is still early days but he believes there are reasons to be optimistic. Among them is the company's new Chief Financial Officer Brett Briggs. He replaced longtime CFO Charles Holley in late December. Holley officially departed on January 31 after a short transition period.
Last October, as chronicled by FOXBusiness.com, Holley disclosed during the company's annual investor day that profits will decline between 6% and 12% in fiscal 2017 largely due to rising wages. The stock lost $21 billion in value that day. Wal-Mart has committed to giving all of its 1.2 million employees a raise, an initiative that began with raising the minimum wage.
Flickinger believes Briggs will complement CEO Doug McMillon and Greg Forman, president and CEO of Wal-Mart U.S., both of whom have begun to make transitional changes at the retailer. McMillon, says Flickinger, "is specifically investing in inventory, people, staffing and Walmart.com." Under-investing in digital has allowed rivals like Amazon.com (NYSE:AMZN) to gain market share, notes Flickinger.
Plus, McMillon has already begun to push change. Last month, he announced the company is shuttering 269 shops globally. In the U.S., 154 stores will be impacted, 102 of which are Wal-Mart Express, the smaller footprint brand.
Still, turning the tides at Wal-Mart will take time, especially as U.S. consumers remain in tight wad mode. U.S. personal spending rose just 0.3% in December as the savings rate jumped to a three-year high, as reported by the Commerce Department.
On Thursday investors may be reminded that growth at Wal-Mart is still slowing. Year-over-year revenue for the quarter is expected to be flat at $130.6 billion while profits are expected to decline 9% to $1.46 per share, according to Thomson Financial estimates. Flickinger says it is unlikely the company will raise profit and sales targets but believes, "Wal-Mart's efficiencies can be realized again in profits and market share" as the turnaround takes hold.