Northern Dynasty Minerals' Stock Rallies 17%, but It's Not a Signal to Buy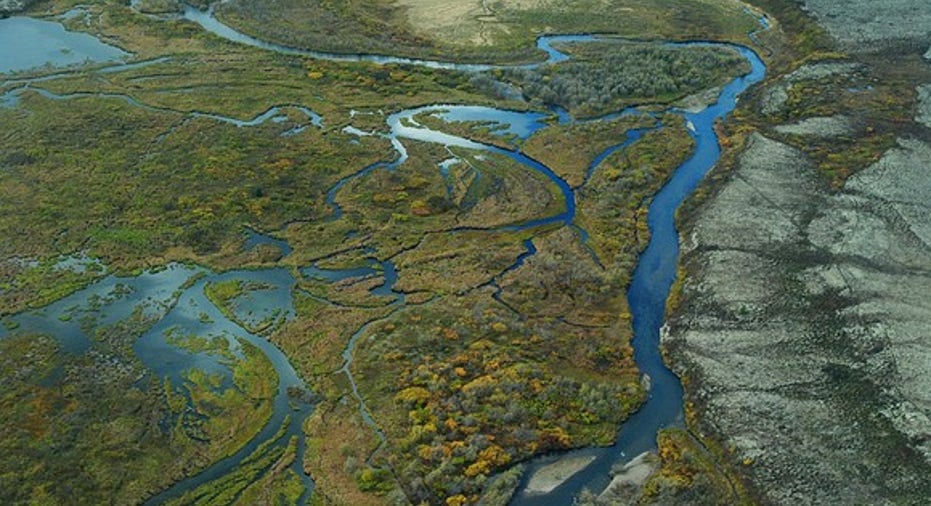 Image source: U.S. Environmental Protection Agency.
What: Shares of Northern Dynasty Minerals (NYSEMKT: NAK) are up 17% today on no news whatsoever. In fact, its shares are up a whopping 54% on absolutely no news. That is, unless you consider its earnings report last week that revealed no revenue at all.
So what: Northern Dynasty Minerals is set up to build a copper and gold mine in Alaska. Its investor presentations show that the potential site of the mine holds one of the world's largest deposits of copper and gold. That sounds great on the surface, until you realize that the company has no other assets, no revenue source other than issuing its own shares, and is still in business after 15 years in this state of exploration with no development. It is also currently in a fight with the U.S. Environmental Protection Agency after it vetoed the project under the Clean Water Act, citing possible damage to local fisheries.
It would appear that all of this recent surge in price is nothing more than a few traders trying to catch people off guard with a stock that can play a gain on the recent uptick in gold prices and, hopefully, make it a momentum stock for a while.
Now what: Even if we were to put the EPA fight aside, we still have a company with no revenue or cash flow that will need to come up with the billions of dollars it takes to get a mine up and running. As a business, Northern Dynasty is a wildly speculative bet on a potential mine where the degree of difficulty of getting it off the ground is extremely high. Any investor who claims to be interested in investing in long term, sustainable businesses should stay very far away from this stock.
Tyler Crowe has no position in any stocks mentioned.You can follow him at Fool.comor on Twitter@TylerCroweFool.
The Motley Fool has no position in any of the stocks mentioned. Try any of our Foolish newsletter services free for 30 days. We Fools may not all hold the same opinions, but we all believe that considering a diverse range of insights makes us better investors. The Motley Fool has a disclosure policy.