Nordstrom's Big Miss Raises Long-Term Concerns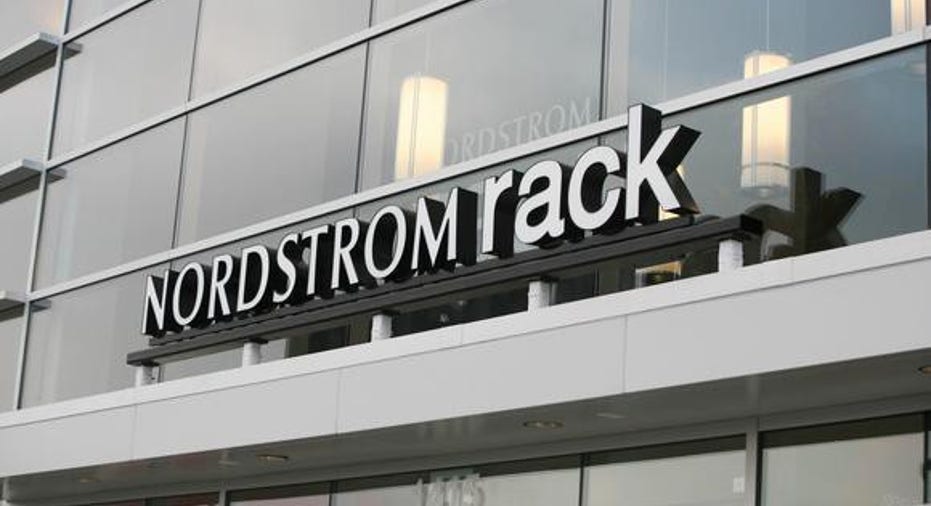 Image source: Nordstrom.
For decades, department stores like Nordstrom have served the shopping needs of millions of people. By inviting people into well-designed stores with high-quality merchandise, Nordstrom built itself from its Seattle roots into an international success story. Yet the emergence of e-commerce has threatened the entire brick-and-mortar retail industry, and coming into Thursday's first-quarter financial report, Nordstrom investors were nervous about an anticipated hit to revenue and net income.
Nordstrom's results were far worse than expected, sending the stock plunging, and forcing even long-term investors to question whether even a high-quality retailer will be able to adapt to an online world. Let's look more closely at Nordstrom to see why investors are so upset.
Nordstrom takes a big fall
Nordstrom's first-quarter results couldn't match even the somewhat downbeat expectations that investors had for the company. Revenue of $3.25 billion was up 1% from the year-ago quarter, but investors had expected at least double that growth rate. Far more concerning, net income plummeted by almost two-thirds, to $46 million, and that worked out to earnings of $0.26 per share, fully $0.20 less than the consensus forecast among those following the stock.
Looking more closely at the numbers, not only has Nordstrom been unable to boost its weak comparable-store sales, but the comps have gotten worse and worse. Overall, comparable sales were down 1.7% for the quarter, reversing a modest gain in the fourth quarter of 2015. When you look at the full-price segment, which includes Nordstrom stores in the U.S. and the Nordstrom.com website, comps fell an even steeper 4.3%.
By contrast, the Nordstrom Rack discount arena continued to outperform Nordstrom's full-line stores. Off-price net revenue, which includes not only Nordstrom Rack, but also HauteLook and the Nordstromrack.com website, rose nearly 12%. Comps climbed at a 4.6% pace, accelerating from last quarter's comparable sales.
In its full-line segment, the beauty segment was, once again, the top performer among the retailer's categories, and women's apparel aimed at younger customers also provided comparable-sales increases. The Midwest was the best region for the segment. By contrast, for the off-price line, the East did the best.
Margin figures remained under pressure. Gross margin fell by a percentage point and two-thirds, to 34.2%, and Nordstrom attributed the drop to higher markdowns. Overhead expenses rose 1.5 percentage points, weighing on operating margin, as well.
What's next for Nordstrom?
CEO Blake Nordstrom simply stated that lower-than-expected sales hit the retailer's results, and said that Nordstrom had "made further adjustments to our inventory and expense plans." The CEO believes that, "as the pace of change in retail continues to accelerate, we remain committed to serving customers by taking steps that will continue to meet their expectations while driving profitable growth."
Expansion will keep playing a key role at Nordstrom, despite concerns about the brick-and-mortar model. The company has 26 more stores in its network than it did this time last year, and most of them are Nordstrom Rack locations.
Yet Nordstrom had to cut its guidance, once again, and that helped drive the drop in the stock. Nordstrom now thinks net sales will rise 2.5% to 4.5%, down a percentage point from its prior outlook.
Comparable sales are now expected in a range of -1% to +1%, down from its previous 0% to 2% range. A $0.60 to $0.65 per-share slashing of full-year earnings guidance, to $2.50 to $2.70 per share, was bad news, and the calendar effect of a later Anniversary Sale event will hit second-quarter results while adding to third-quarter figures.
In response, Nordstrom shares fell 17% in after-hours trading following the announcement. With so much uncertainty about the impact of purely online retailers on potential growth for Nordstrom, many believe that the big decline wasn't an overreaction. If even Nordstrom can't withstand competitive pressure from the Internet, it's hard to see another retailer that stands a chance.
The article Nordstrom's Big Miss Raises Long-Term Concerns originally appeared on Fool.com.
Dan Caplinger has no position in any stocks mentioned. The Motley Fool recommends Nordstrom. Try any of our Foolish newsletter services free for 30 days. We Fools may not all hold the same opinions, but we all believe that considering a diverse range of insights makes us better investors. The Motley Fool has a disclosure policy.
Copyright 1995 - 2016 The Motley Fool, LLC. All rights reserved. The Motley Fool has a disclosure policy.